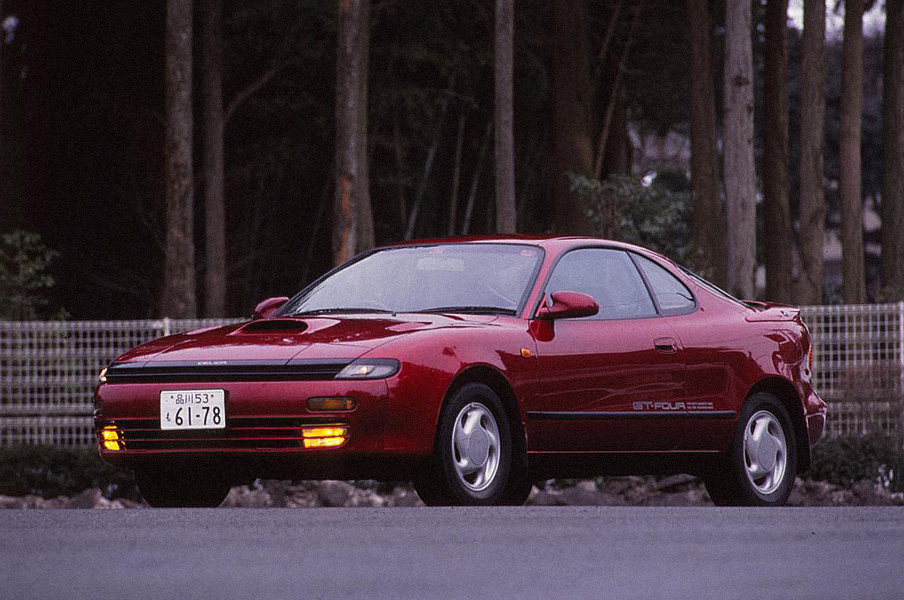 Many know the story of Ford versus Ferrari at Le Mans during the 1960s, it is a well-tenured parable among automotive evangelists. However, most do not realize that this effort was actually a small part of a much larger endeavor by Ford declared the 'Total Performance' campaign. The whole operation, including their Le Mans teams, was aimed at exposing the world to the potential of Ford's street-legal engines and cars by racing them. This mission included participation in NASCAR, drag racing, the World Rally Championship, and many more series. It was a costly program, but it allowed Ford to reap incredible amounts of publicity from their successes and firmly established their viability among international competitors – even to this day. Aside from the marketing material, a crucial component of this was that Ford sold several street-legal homologation versions of the cars they raced (GT350, Escort, GT40), which engendered fierce public desire.

During the late 1980s and early 1990s, Toyota was examining opportunities to expand sales by visibly substantiating its high-performance engineering capabilities. Following in the footsteps of Ford, Toyota chose to embark on a similar 'Total Performance' crusade. Under this authority, factory supported Toyota Teams actively competed in the World Sportscar Championship (WSC) and Le Mans during the nineties, occasionally finishing as high as second place. In the International Motor Sports Association (IMSA) series, Toyota Eagle MkIII won the highest class – GTP – championship in both 1992 and 1993. Also, like Ford, they chose to compete in the World Rally Championship (WRC), rivaling NASCAR in popularity among European car enthusiasts. However, unlike their high-level WSC and IMSA series cars, their WRC participation required 5,000 street-legal homologation vehicles to be produced. While the homologation was burdensome, as with Ford, its requirement gave brand enthusiasts a chance to brag about owning a 'race car.'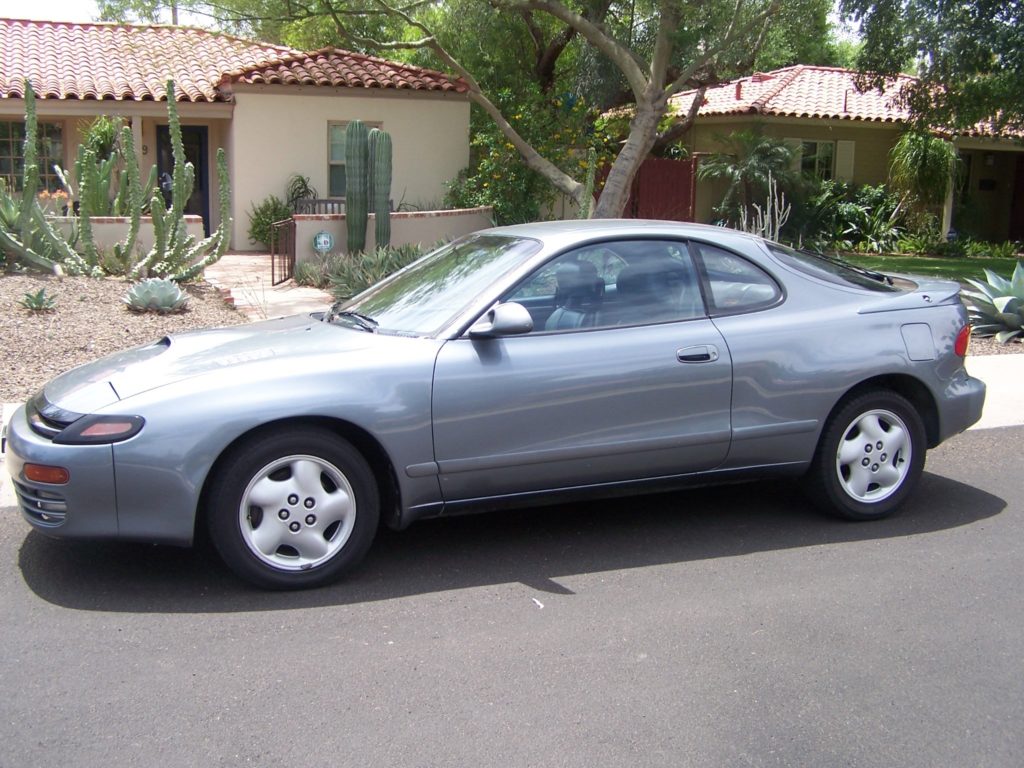 By the late eighties, the cars conquering WRC all adhered to a similar formula: they were all-wheel drive, front engined, and turbocharged. As such, Toyota's Celica (T160) was chosen as the vessel to lead them through the breach. Imbued with the same winning-formula specifics, the new Celica (now ST165) received the GT-Four appellation around the world and was known as the All Trac in America. It was with this car, Toyota's ST165, at the hands of Carlos Sainz, that the Japanese would bring their first Drivers Championship cup home in 1990.

With the coming of the nineties and recent victories, especially in WRC, Toyota's fervor for motorsports blossomed as they plotted a successor to their ST165. Coinciding with the release of their newest Celica (T180), Toyota took the milquetoast model, set their sights on legalizing it for the 1992 WRC season, and then thoroughly endowed it with the elder All Trac's essentials improved via their rally-derived erudition. However, as a prerequisite to racing, they first needed to produce 5,000 homologation models of their prospective gold medallist. This requirement invariably created one of the best, unsung sports car heroes of the early nineties.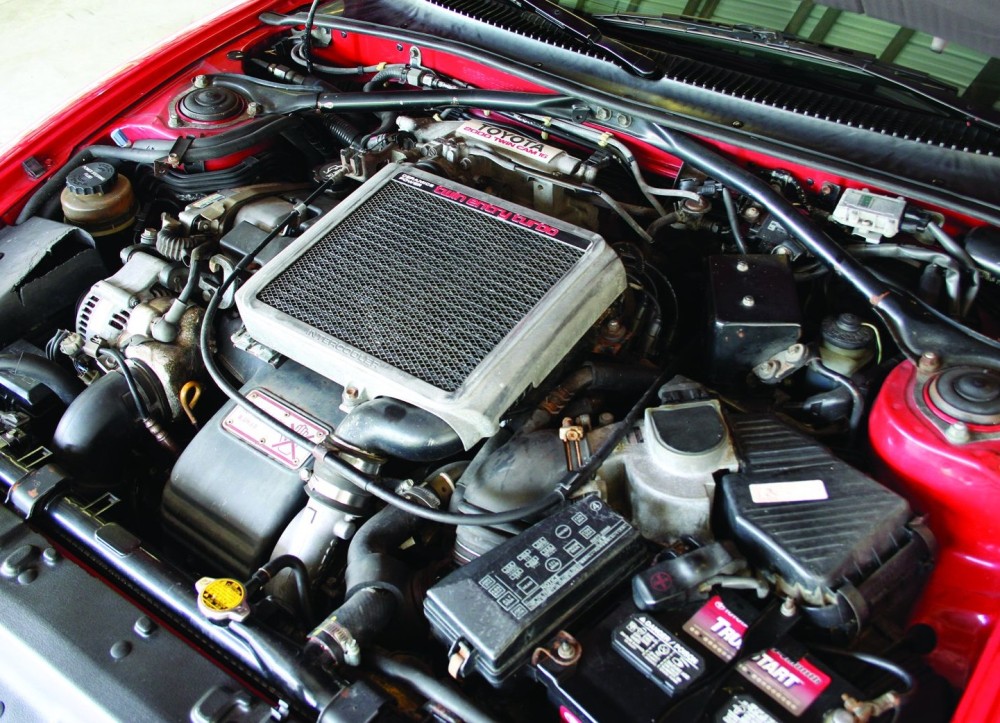 For a start, the Yamaha-derived DOHC 2.0-liter 16-valve four-cylinder turbocharged engine (codenamed 3S-GTE) now came with a top-mounted air-to-air intercooler lurking below an aluminum hood featuring a cavernous scoop flanked by louvered heat extractor vents. The turbocharger was a faster spinning, more efficient CT26b twin-scroll unit cranked to eight pounds of boost and the motor's compression was increased to 8.8:1. Around the world, these augmentations provided drivers with 200 horsepower and 200 lb-ft of torque – respectively 10 more than the previous generation. Japanese domestic models, with superior ceramic turbochargers and extra elevated compression, saw the even more prominent power figures of 225hp & 224 lb-ft. With a curb weight constellating 3,150 pounds, sixty mph was reached in approximately seven seconds, and a top speed of 140 mph could be had.

Apart from engine upgrades, the new Celica GT-Four/All Trac's body was now the much wider GT-S frame. Not only did this make for a seductively sinuous shape but its expansions allowed for broader and taller 16″ wheels and tires that generated increased handling stability. Larger body notwithstanding, the majority of that stability was due to the all-wheel drive system. Retained from the previous ST165 was the central differential viscous coupling arrangement responsible for continuously even power mitigation to the front and rear differentials from a five-speed manual transmission. Also bequeathed, but refined, was the fully independent suspension composed of MacPherson struts, coil springs, anti-sway bars, and control arms. All around were more significantly sized disc brakes.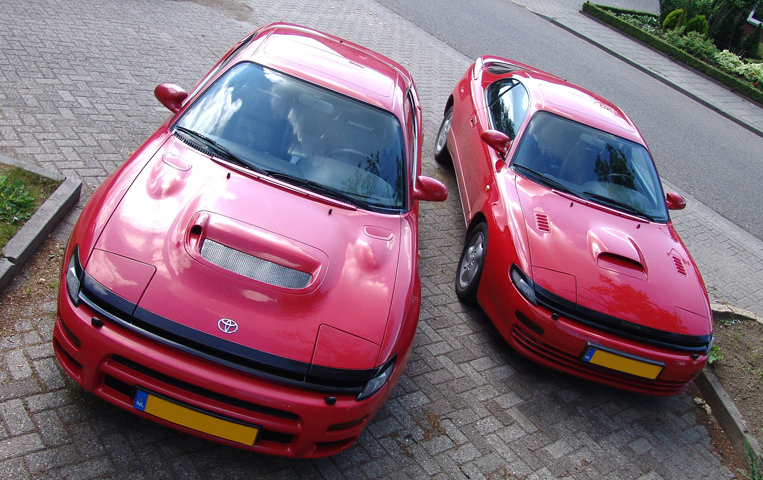 With the departure of the ST165 Celica from WRC in 1991, Toyota put into marketing their ST185 model at dealerships. Although the standard version promised puissant rally performance, the homologation models, designated the GT-Four RC (also known as the Carlos Sainz edition) factored in a more comprehensive competition-grade equipment assortment. A new hood that extracted air sat above a water-to-air intercooler, a revised front bumper was lighter and aerodynamically progressive, a Torsen differential was placed into the rear, and the transmission required a shorter distance to be traveled between shifts along with stronger synchros. Five thousand GT-Four RC were sold, per the mandate, and none of them touched U.S. shores.

After considerable travails during the opening events, Toyota's 'Total Performance' campaign wildly prospered in the 1992 season. Coupled with their WSC and IMSA season success, the four Group A Celica GT-Four strongly finished the WRC season after mid-year suspension and powertrain modifications drastically ameliorated preceding issues. The next year, with a new Castrol green and red livery, Michelin tires, and triple WRC World Champion Juha Kankkuenen behind the wheel, Toyota took first in seven of the thirteen races – handily winning the manufacturers' and drivers' championships. Particularly noteworthy amongst that season, Celicas finished in the top four places during the Safari Rally in Eastern Africa. The following year, Celica pilot, Didier Auriol became the first Frenchman to win the drivers' championship, and Toyota retained its manufacturers' championship title.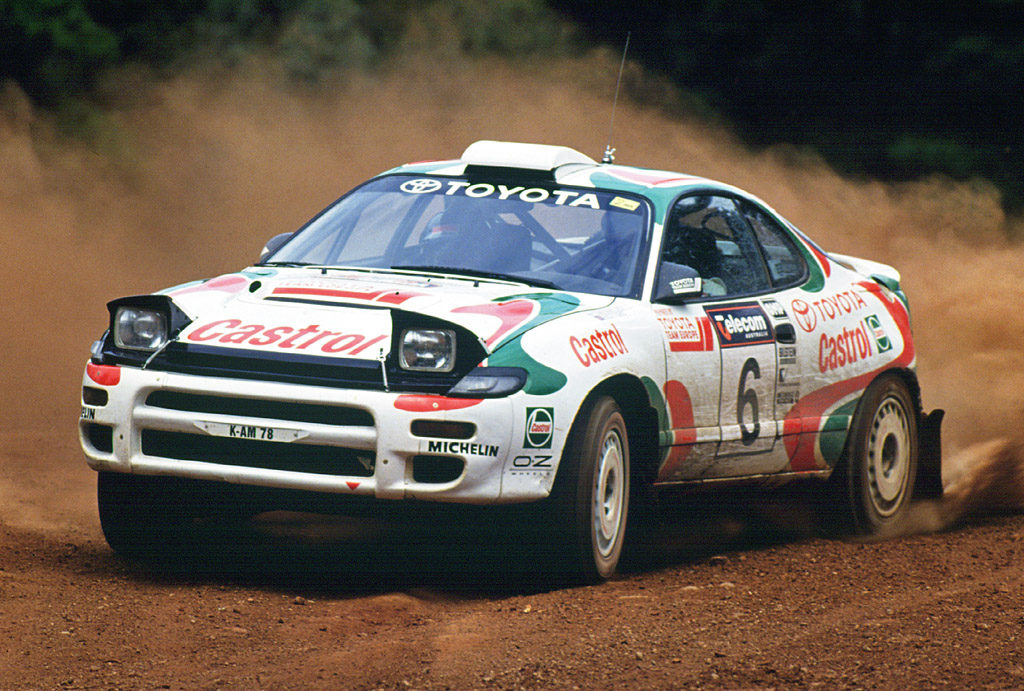 After this 1994 season, Toyota continued to field a factory effort in WRC but retired the ST185. While many automotive enthusiasts innately associate Subaru and Mitsubishi with the WRC, it was Toyota who first brought trophies back to Japan. The Celica GT-Four was quite literally winning the stages critical to Toyota's goal of comprehensively establishing formidable motorsport credentials. Just as Ford cemented themselves among the annals of the 1960s, Toyota's motorsport accomplishments in the 1990s gave indisputable credence to the adroit engineering behind their road cars. Contemporarily, production GT-Four/All Trac, unfortunately, linger in the shadows of its heavyweight Supra sibling and its rivals. Nevertheless, the Celica can quietly, yet confidently remain by the wayside knowing full well that it wears elements directly originating from motorsports, and it returned with the crowns to prove it.
Christopher Fussner is the Editor-in-Chief here at WOB Cars and MotoringHistory.com. He writes at his home in Los Angeles, manages a car collection, has a genuine passion for cars and racing, a love of Star Wars, and his favorite dinosaur is Carnotaurus. Did we just become best friends?