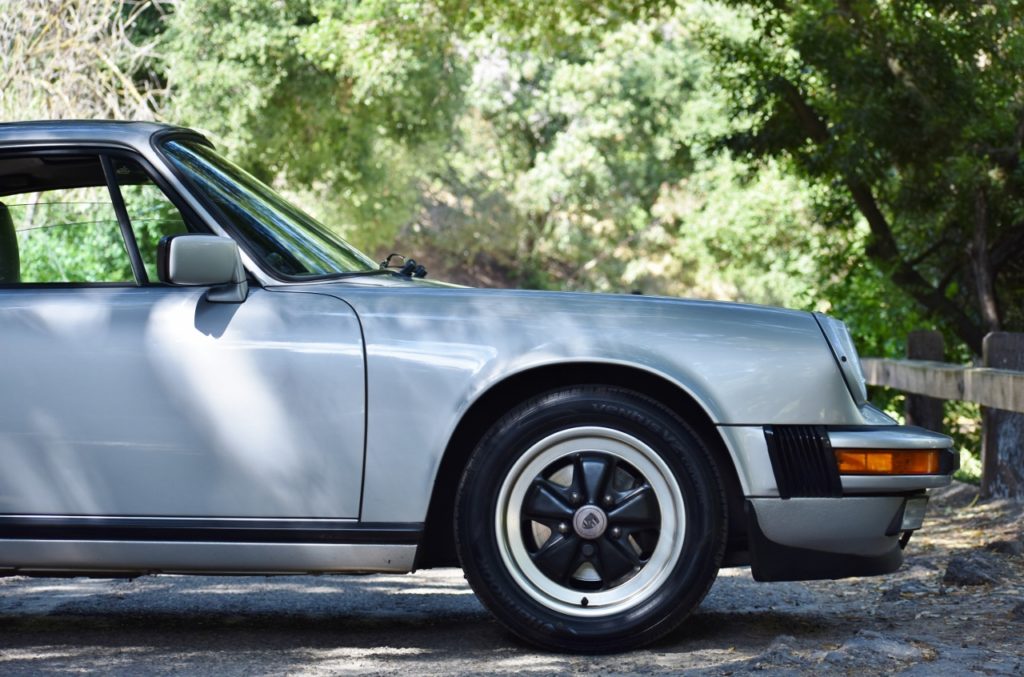 Those in the Porsche-know, already appreciate that the late first generation 911s (the G-Series) are prime purchases. For those uninitiated, though, here is the short and sweet. The G-Series fulfills the final years of the 1980s and offers more power, added refinement, pure analog performance, and a vintage aesthetic all in one. Particularly desirable are the final three years, 1987 to 1989, where even more power was available, and some welcome upgrades were introduced. As it happens around here, we are expecting a 1987 Carrera to auction within the next few weeks, and it is a charmer. Here are is a sneak preview.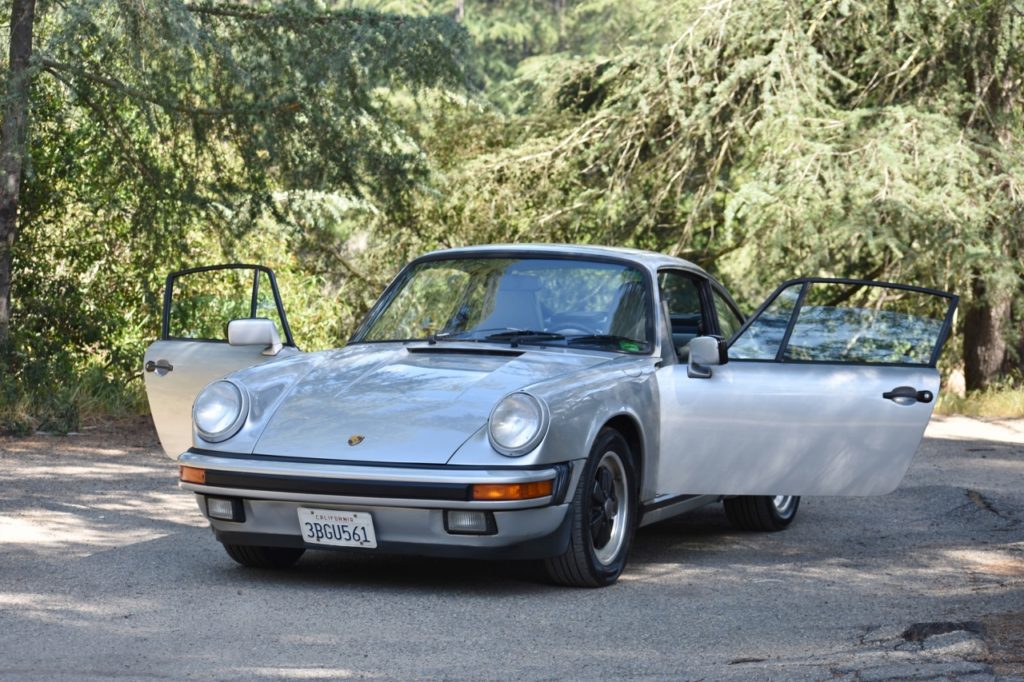 Outside, the Silver Metallic paint is almost entirely original. From Stuttgart, this 911 was optioned with aerodynamic enhancements such as a rear spoiler and matching front lip spoiler. Attached to the wheel hubs are 16" Fuchs with black centers and polished rim. In preparation for this sale, the owner has fitted new Hankook V2 Concept tires to each of the staggered width wheels. No exterior modifications have been made, so the Carrera comes complete with its U.S. safety equipment and lighting.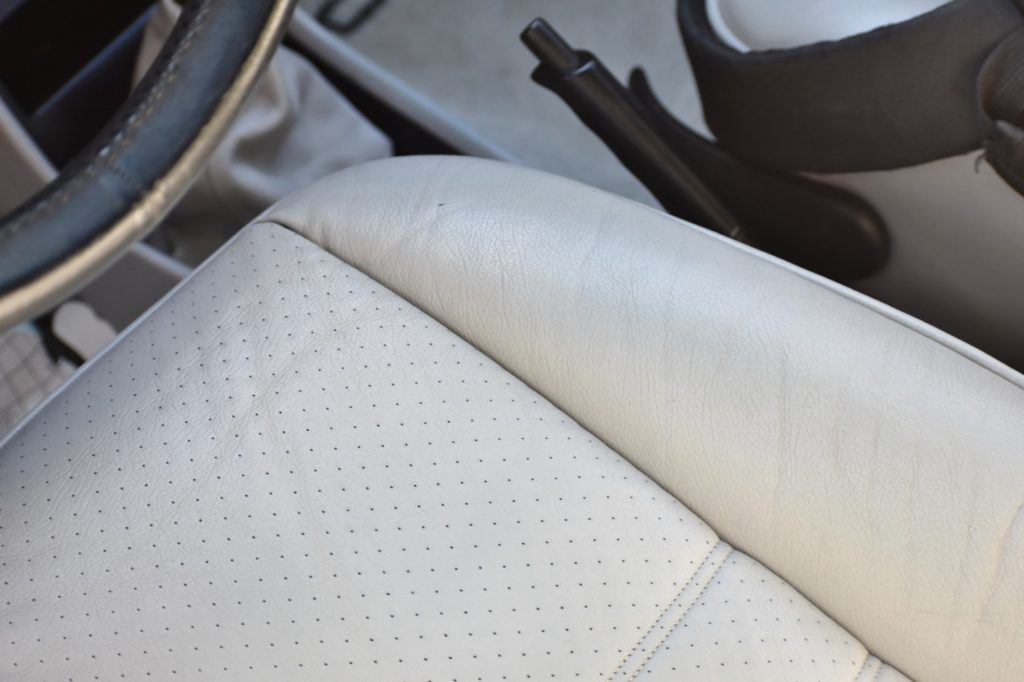 Blending to the shining paintwork is the silver-grey leather upholstery inside. The leather covering the front seats, which are partially-adjustable by electronic control, is in sublime condition given the mileage. As typical of 911, the rear seats are in near mint condition. To coincide with the leather, the carpets are colored silver-grey too and show obvious areas of wear, particularly among the footwells. Common Carrera options are present including a sunroof, air conditioning, central locking, and a few other goodies. The air conditioning was recharged so the next buyer can keep cool.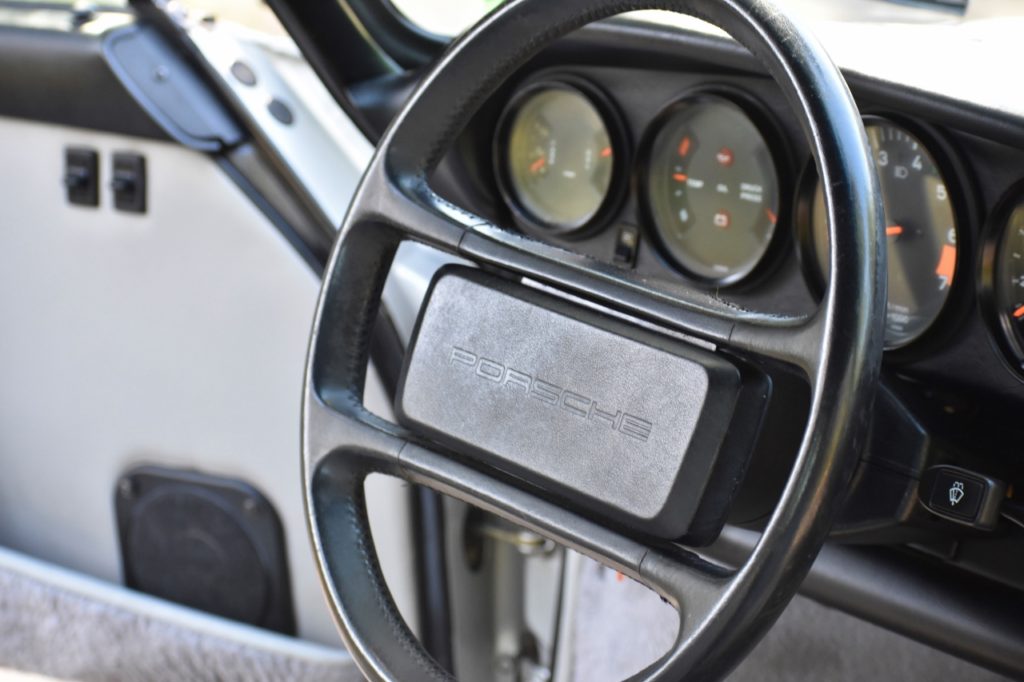 As discussed, the 3.2-liter air-cooled flat-six was amped up in power in 1987. A DME reprogramming tapped horsepower to 217 that year with 195 lb-ft of torque going through the G50 transaxle and on to the rear wheels. Tires and A/C aside, our seller elected to fix several motor mechanical issues such as leaky valve covers, an old oil hose, worn out drive belts, a dirty air filter, and more during the pre-sale maintenance visit. We are told there are still some issues present, but that the Carrera runs and drives strong as ever.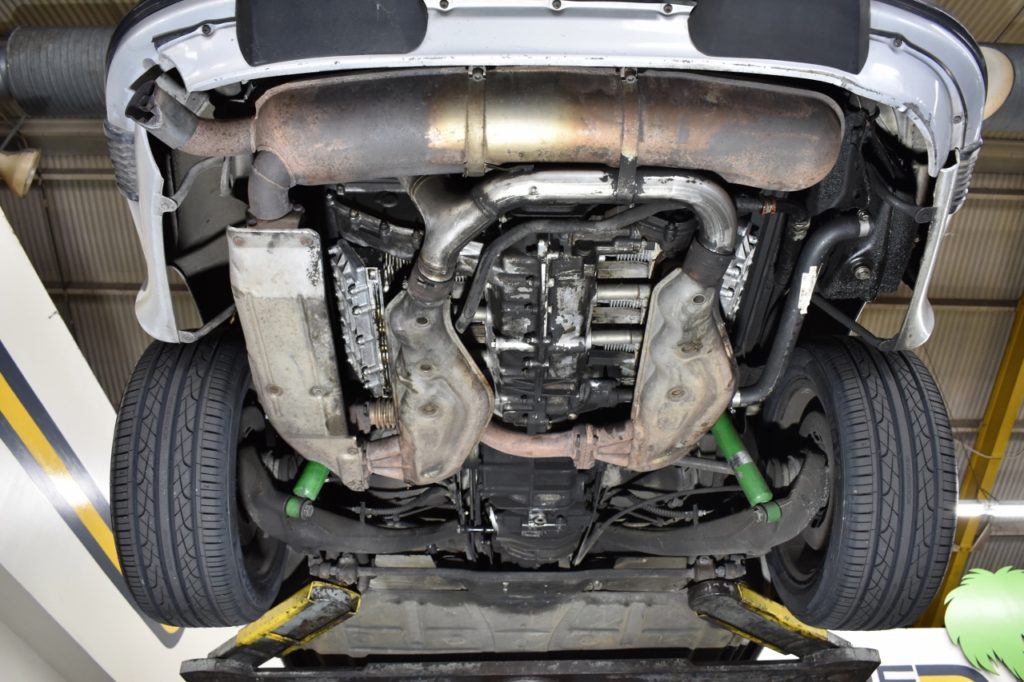 First sold in Texas, the current seller has been the sole owner since 1994. A Carfax reporting document details no accident or damages during its 129,000-mile history. The factory supplied books, spare tire, tool kit, a German medical kit, and a full set of records since 1994 are all promised with the purchase. A clean California title is ensured. For those seeking to cruise some sinuous back roads in a classic 911, this auction represents an astounding opportunity to get a near-perfect Porsche.