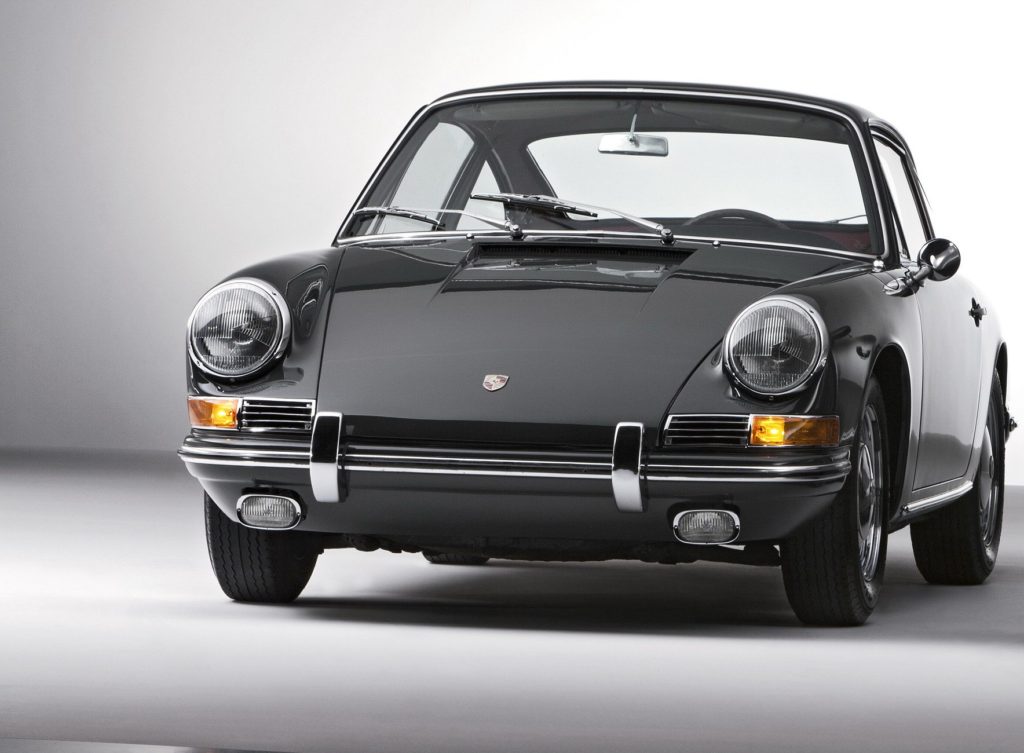 Infamous for their unforgiving handling characteristics when driven at the limit, the first Porsche 911 and the second generation Chevrolet Corvair are more likely nemesis than either company intended or collectors may realize. Both offer six-cylinder air-cooled engines, placed distantly behind the rear seats. Both are lightweight grand touring 2+2 with a focus on sportiness, and both have a performance-oriented interior. In fact, they are so comparable in nature that it is a wonder as to why there is such a vast market price disparity. Current prices for one of these sixties Porsches have skyrocketed, while a Corvair acquisition commands a considerably more modest bank transaction. This disparity has led many enthusiasts eager to venture down the Porsche path to the 911's smaller sibling, the 912, which offers performance nearly akin to its stablemate. So that begets the question: is the Corvair a better way to attain 911 competitive performance than the 912?

While preferences toward exterior design remain among the most hotly-controversial topics of automotive conversations, they are ultimately subjective. Nevertheless, the 911 and the Corvair each offer their own unique sixties sports car styling in the form of chrome accents and sweeping body lines. Furthermore, either manufacturer guaranteed a wide selection of color options especially varied to ensure at least one catches your fancy.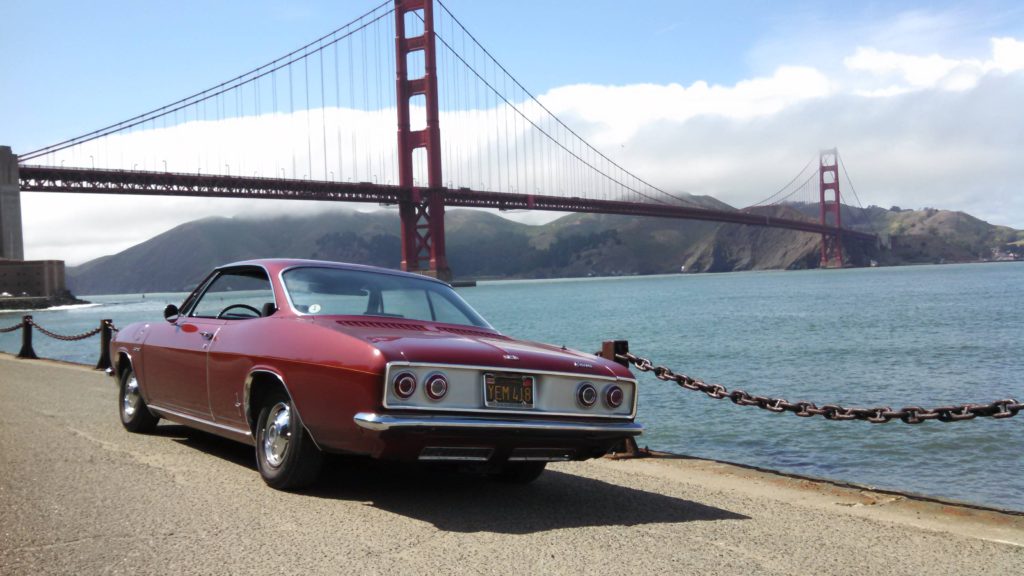 Reinvented for its second generation (1965-69) the initial take on the Corvair is that it has an instinctually American sedan appearance. In fairness, the Corvair did have a sedan counterpart. However, with this second attempt, Chevy chose to incorporate styling cues from two Pininfarina-commissioned Corvair projects. The decision injected a much-needed touch of European essence into the already quirky design, which buyers adored. Furthermore, the top-of-the-line Corsa coupe was now lower, wider, and offered an alluring B-pillarless design flowing back to thin C-pillars. All combined, it cultivated a generous greenhouse space that felt refreshingly airy. Aside from actually sitting closer to the ground, the wraparound line is set further down on the body, adding a bit of visual deception.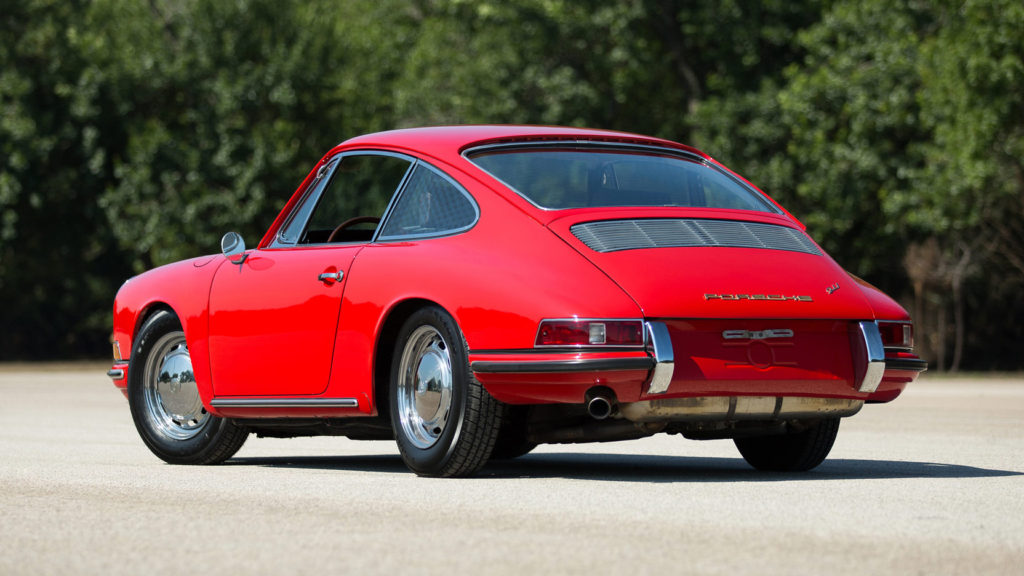 The forward fascia is steeply raked back, creating a sharp prow at its convergence with the scalloped cowl. Inside, four headlights are paired together into two chrome clusters separated by a wide, angular and grille-less area filled only by an outstretched Corvair emblem. An integrated full-width chrome bumper tampers off slightly before the fore-end fenders begin to flare outward around the wheel well – accented by a thin chrome trim on the Corsa. Atop, the front fender sheet metal rises above the hood line, proceeds to crease rearward, and then softly progresses upward to form the subtly arched fenders. Outback, the waistline concludes into a crescent-shaped, Corsa-specific silver painted tail filled with four chrome-trimmed red taillights. The design is unmistakably American but effectively engenders styling traits all it's own.

By an equally comparative measure, the 911 is to the Corvair like most other European autos were to their American counterparts – smaller and lighter. Twenty inches shorter in length, six inches smaller by width, and in a weight class approximately 175 lbs less, the 911 embraces its compact dimensions through curvy charisma. Rounded headlight pods extend to the edge of the bumper and seem mountainous to the steep downgradient hood. The hips of the 911 softly roll from wheel well to roofline as one continuously flowing wave – no hard angles to be seen. To enhance the aesthetic appeal of bodyline breaks, Porsche uses delicate chrome strips surrounding the windows, lighting equipment, and to gussy up the bumper protection.

While the Corvair is far from gaudy, the 911's conservative use of chrome and badging is elegantly superior.  Only a small colored Porsche crest resides on the trunk lid; keeping all of the details balanced. Meanwhile, badging on the decklid is comprised of the company's name, spaced apart from an adjacent, upturned 911 badge, both plated for a soft gold appearance. Above the emblems, a polished decklid grille permits airflow into the engine compartment. Dome-shaped polished steel-pressed wheels, designed to improve airflow over the brakes, are adorned with colored Porsche crests to complete the exterior.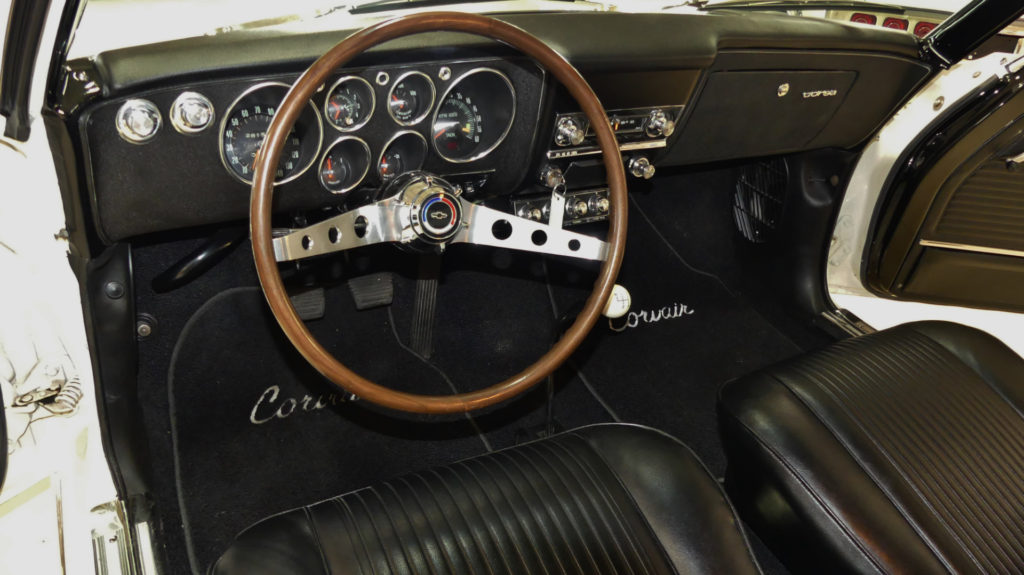 Exterior distinctiveness aside, the Chevy and Porsche feature cabin arrangements that are remarkably alike. With the engines over the rear axle, their floorboards lay relatively flat – increasing interior accommodations. Moreover, each car utilizes floating dashboards with multiple performance-oriented gauges to keep drivers informed with only a glance. Comparatively, the 911's centrally-located tachometer is racier while the Corvair Corsa's six-dial cluster is more comfortable to view since they all fit neatly between the steering wheel circumference. Wood dashboard inlays inside the black vinyl dash add flavor and warmth, especially when paired with the optional wood-rimmed steering wheel. Corvair owners could also elect for a wood-rimmed steering wheel to substitute the standard Bakelite unit, but it appears out-of-place given the lack of wood elsewhere.

Seating surfaces in the 911 are leather while vinyl chairs must placate the Corvair's crew. Either of which is available in several different colors that also alter the carpeting and door paneling. In the 911, bucket seats are standard while only Corsa Corvair's get buckets with tiny bolstering. Plainly put, the rear seats are more accessible in the Corvair, but their real use in either car is as a lowered parcel shelf. In Corsa trim, standard interior lighting, door-mounted armrests, and chrome gearshift boot aid to depreciate the amenity divide. In all, the arrangements and accouterments are nearly identical; going so far as to note that even the glove compartment doors prominently display model badges at the same location.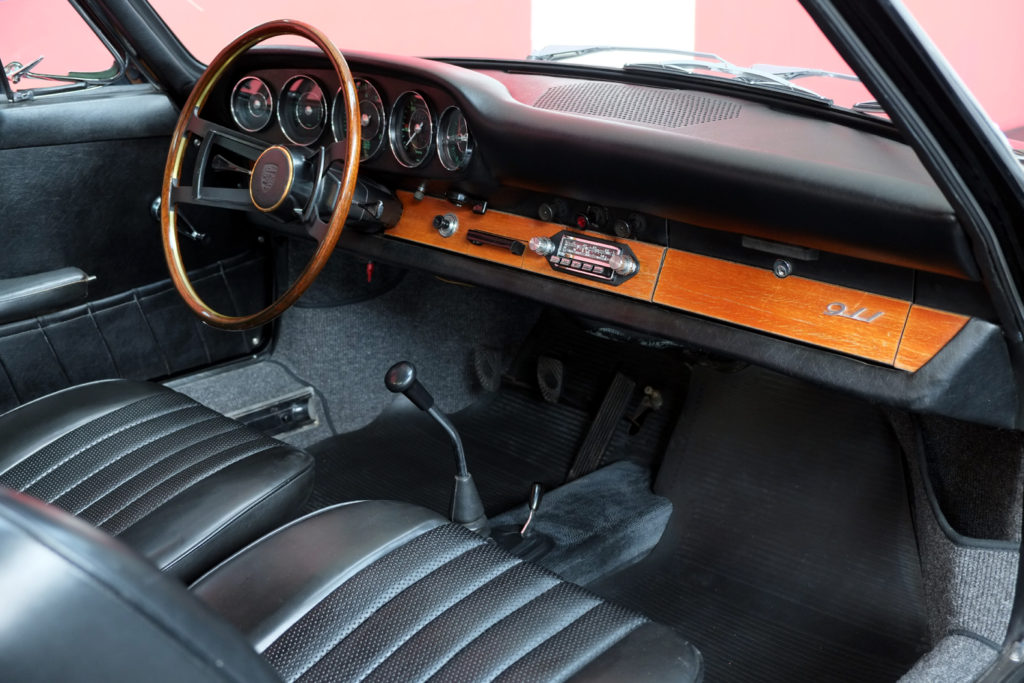 Given that these cars were not marketed against each other or designed as rivals, their competitive performance metrics are tight. Of course, any conversation about Corvair performance comes with many caveats and the complete furor of Ralph Nader's safety literature. While the cautionary tales have never subsided, the reality is that by the second attempt, Corvair engineers had remedied those early troubles by supplanting the rear swing axle for a fully independent suspension with coil springs at all four corners.

Plus, the Corvair now had a larger anti-sway bar with control arms up front and a rear anti-sway bar. The suspension revisions lessened the necessity for adequately maintaining uneven tire pressures, an essential obligation on the first generation. Corsa models, in particular, received more massive brake drums, a sportier suspension, and quicker steering. Plus, there was also an optional Z17 Handling Package endowing Corvairs with even sportier steering and suspension equipment.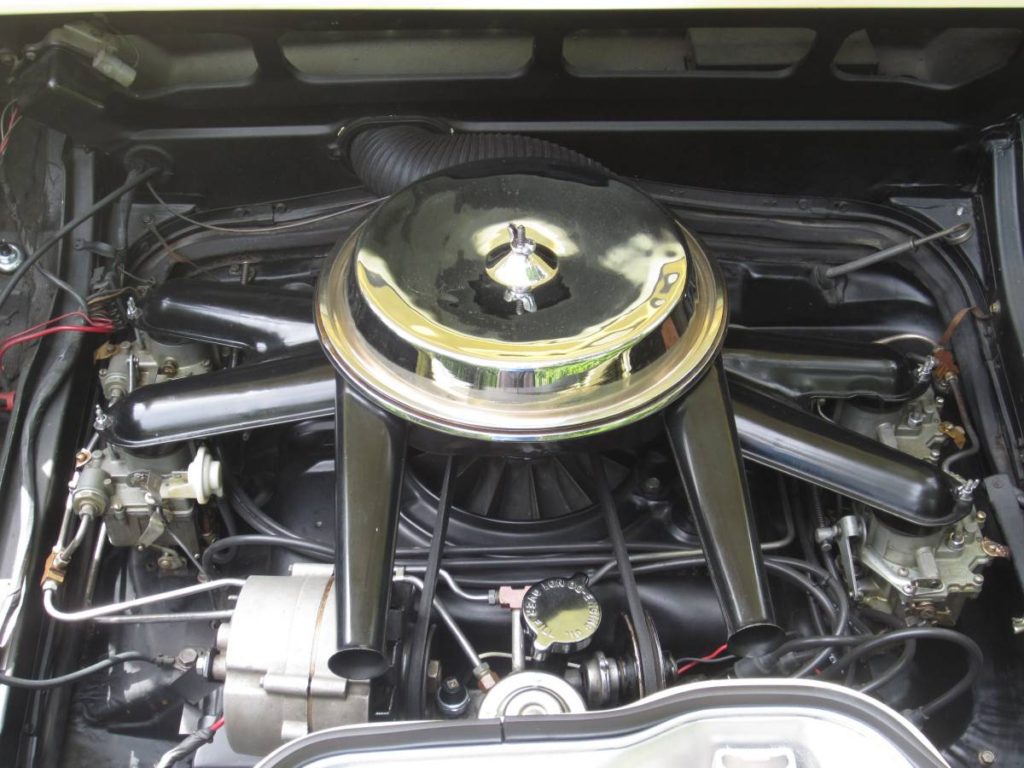 Early 911 also suffer a besmirched handling reputation. Horrific tales of snap-oversteer are rampant among automotive communities, but the 911's rear suspension was never as bad as the original Corvair. This is primarily due to the fact that Porsche's rear suspension arrangement (torsion bar with trailing arms) is a logical improvement over inexpensive swing arm setups. Upfront, MacPherson struts and A-arms work with torsion bars and an anti-sway bar to provide drivers with extraordinary precision. A big upper hand for the Porsche resides within its braking, which is supplied at all four corners courtesy of rotors instead of drums.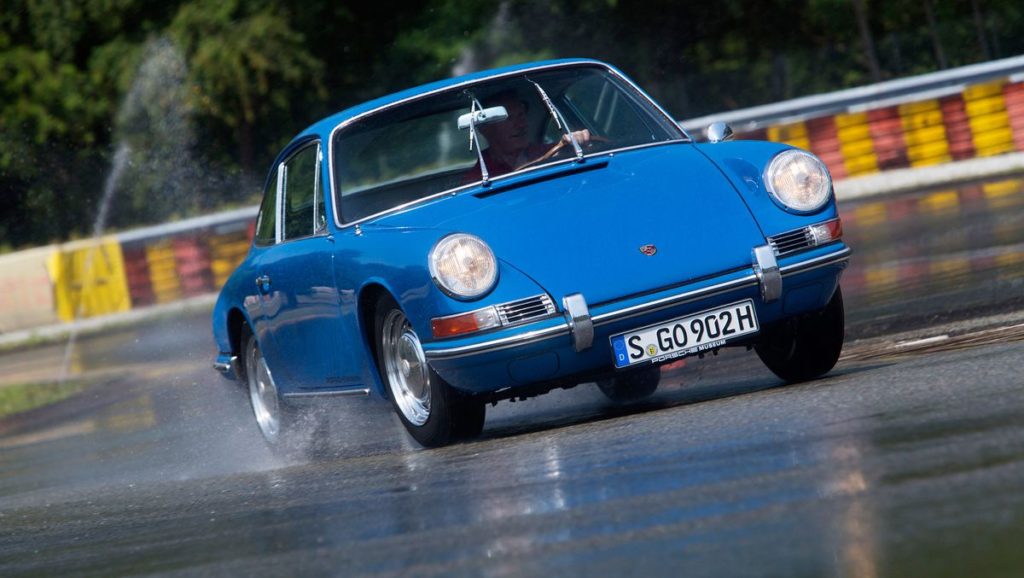 Based atop the Corvair line-up, the Corsa came standard with a 2.7-liter air-cooled flat-six engine uniquely designed with four Rochester one-barrel carburetors feeding larger valves within redesigned heads. While there was an optional 180-horsepower turbocharged version, the standard-issue setup was the superior choice given its increased reliability with a broader usable powerband. Plus, at an output of 140 horsepower and 160 lb-ft of torque, the Corsa earns the upper head over the 911's respective 130 and 129 figures. However, the 911 is making this power with 700cc less displacement, which serves to keep its curb weight below that of the Corvair.

While standardized metrics for either one of these machines are difficult to lock down, the general consensus will delight Corvair confederates. The 911 completes a sprint to sixty in roughly nine seconds while the Corvair trails by one and a half seconds but after about 17-seconds both cross the quarter-mile mark in near unison. Almost immediately after, though, the Corvair's spirit will suffer as it quickly begins to lose momentum, eventually struggling to surmount 105 mph. Meanwhile, the 911 fervently steams on to a top speed of around 130. Of course, final drive options alter these figures, but a five-speed manual in the 911 and four-cog box in the Corvair truthfully create a close real-world competition. In fact, they may run too close for some people to brag about their investment comfortably.

In summation, the Chevy and the Porsche have approximately the same real-world performance figures. They have similarly arranged, sport-focused interior layouts with parallel levels of equipment and exclusivity. Moreover, while the preference is subjective, the Corvair's European-inspired exterior – although a bit brasher – is bespoke, particularly in Corsa configuration. When new the Corvair Corsa could be had for around $2500, while the 911 would set a buyer back $6500. In contemporary currency, a Corvair in mint-condition could be had twice over for the cost of a sixties 911, but at a comparable price to a 912.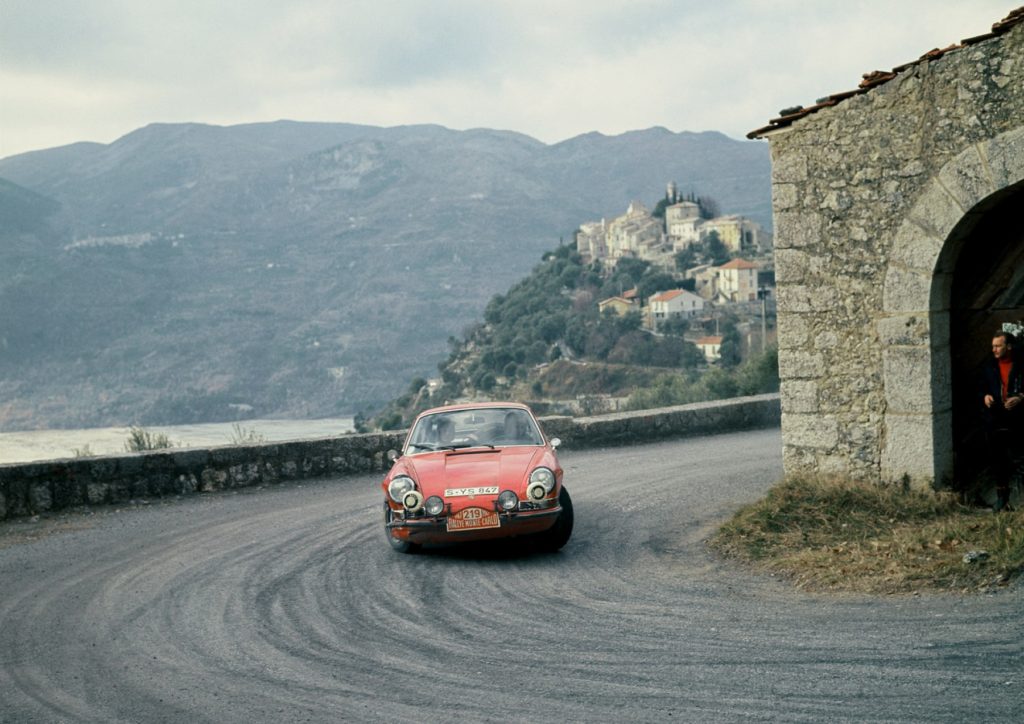 So is the 911 name and prestigious Porsche pedigree taking collectors to the proverbial cleaners? Indeed, that is a worthy debate. While their designs, performance figures, and pedigree all warrant scrutiny, there is unquestionably an unaccountable variable amongst each. At the end of the day, the 911 was a range-topping, racing-inspired, equipped, and tested champion that regularly won contemporary races with little more than minor modifications. The Corvair, however, was an entry-level, sports car plagued by a bad reputation from its childhood. Its engineering prowess only improved by coercion from public opinion, yet it still provides for a persuasive counterpoint – especially to 912 buyers pining for a 911 experience.
Christopher Fussner is the Editor-in-Chief here at WOB Cars and MotoringHistory.com. He writes at his home in Los Angeles, manages a car collection, has a genuine passion for cars and racing, a love of Star Wars, and his favorite dinosaur is Carnotaurus. Did we just become best friends?