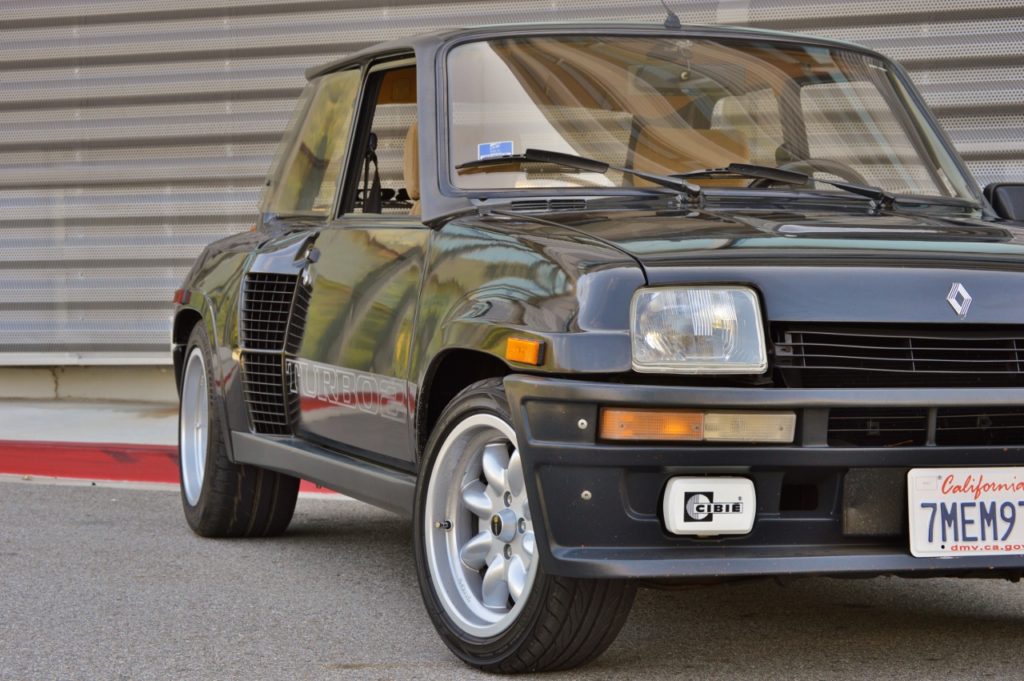 Homologation requirements may be the bane of manufacturers, but for racecar-loving addicts, they are ambrosia from on high. During the 1980s, the World Rally Championship (WRC) reached its tenth birthday and as the series grew so too did participation. Renault, a dedicated contender in WRC's inaugural year, yearned to recapture their triumphant first-year success with a brand-new entrant – the R5 Turbo. Constructed from their quotidian Renault 5, the Renault 5 Turbo race car bore a scarce resemblance to its civilian counterpart. However, to qualify for the series, Renault was first required to produce four hundred street-legal versions.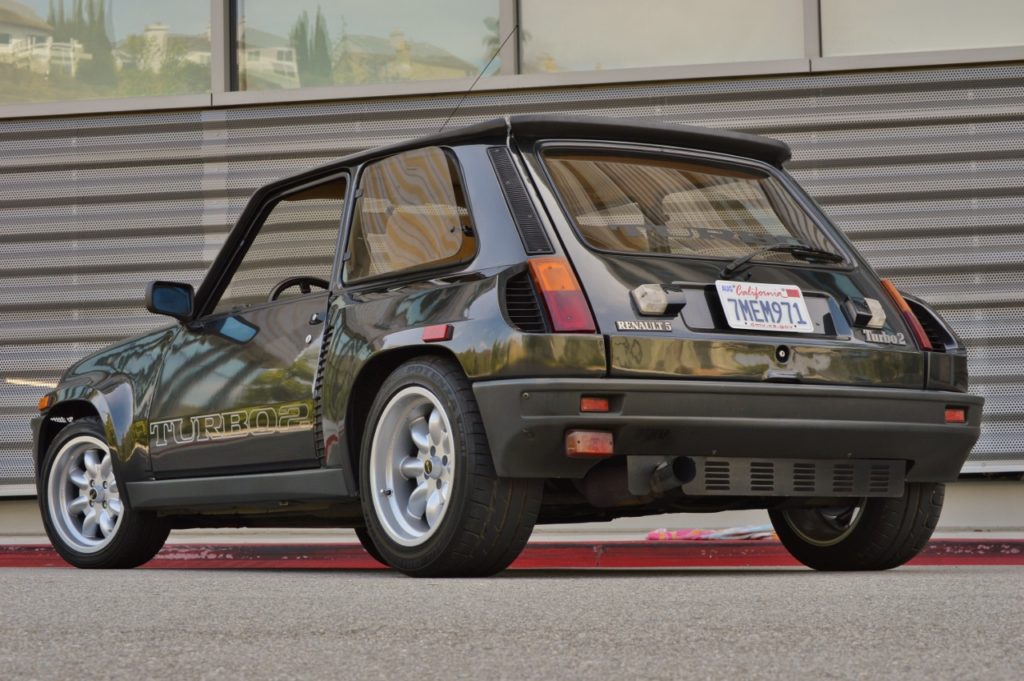 The resultant R5 Turbo 1 (as it would come to be known) street versions featured lightweight alloy body paneling, the same turbocharged mid-mounted engine with rear-wheel drive transaxle, and a highly specialized interior. When displayed to the public in 1980, the enthusiastic reception caught Renault off-guard. At productions end, Renault sold 1,820 R5 Turbo 1 to the public instead of the planned 400, yet even this did not sate market demand. To exploit this opportunity, the R5 Turbo 2 premiered in 1983. Although the race-inspired aspects were dialed down, the Turbo 2 was a massive hit in Europe and via grey market sales in the United States.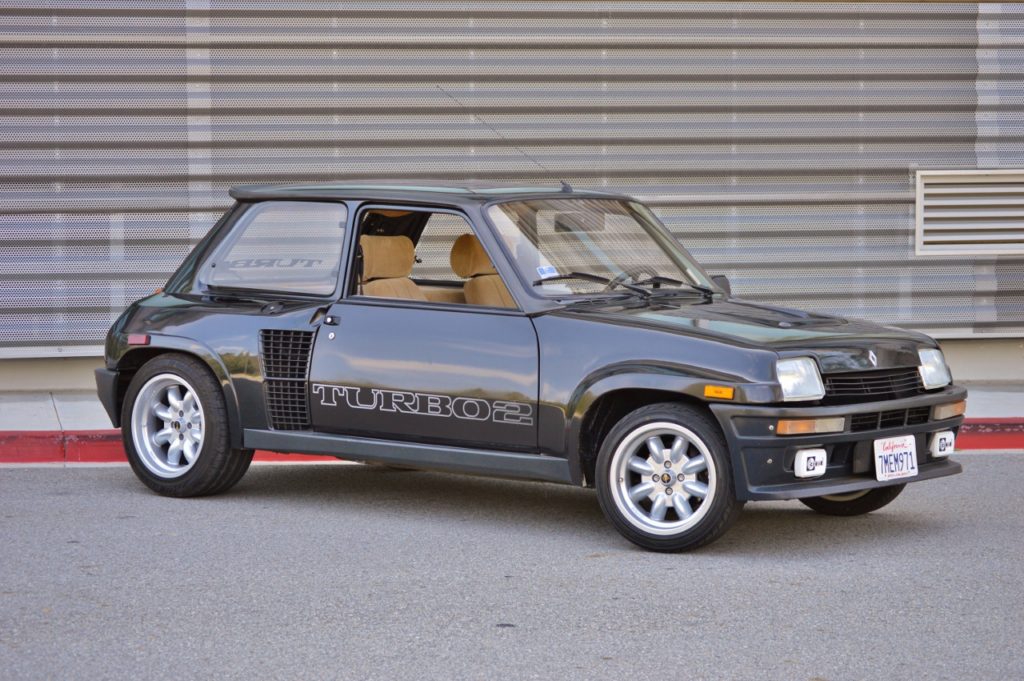 As one of our earliest sales, we had the privilege to auction a first-year example of an R5 Turbo 2. Imported through Sun International's grey market scheme during the 1980s, this car came almost entirely stock, with a clean California title, and with only 63,000 miles (102,000 km). Given that Renault never legally imported the car into the United States, availability is low, and desire is high for these rally-derived champions, so even entry-level pricing comes at a premium.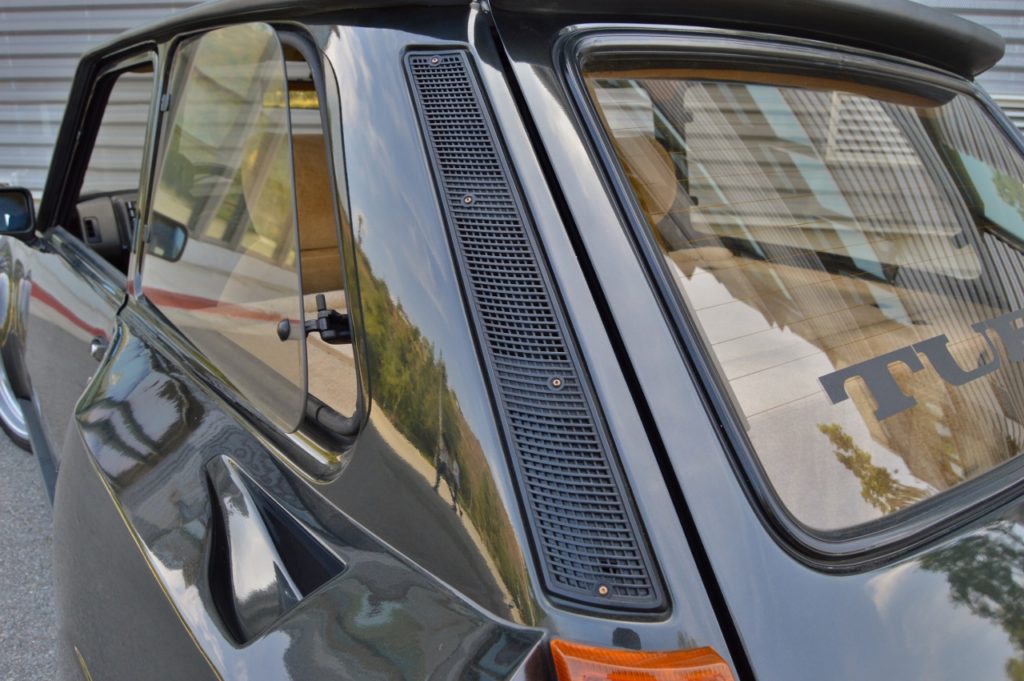 Since this Turbo 2 was cleverly imported, there was minimal history about previous owners and maintenance. Painted in Noir black, the finish is likely original besides a reapplication of clearcoat to the roof. However, there were some areas of orange peeling that may have been caused by non-Dieppe applied paintwork. As if the massive fender flares and ducted hood did not adequately distinguish the Turbo from other R5, standard issue Turbo 2 script boldly spans the door panels and the rear window. Plus, the original glass panes have remained, as indicated by the Saint Gobain and Renault corner branding.

Fitted initially with recessed, multi-spoke TRX wheels, the previous owner removed and stored those. In their stead, a custom-ordered set of Minilite wheels were constructed by Minilite in the UK. Built at 15×7 with 195 size tires and 16×9 in the rear with 245 size tires, the Minilites charmingly enhance the classic rally car appearance. As an additional benefit, the original TRX wheels and Cibie fog lights with covers were supplied along with the purchase!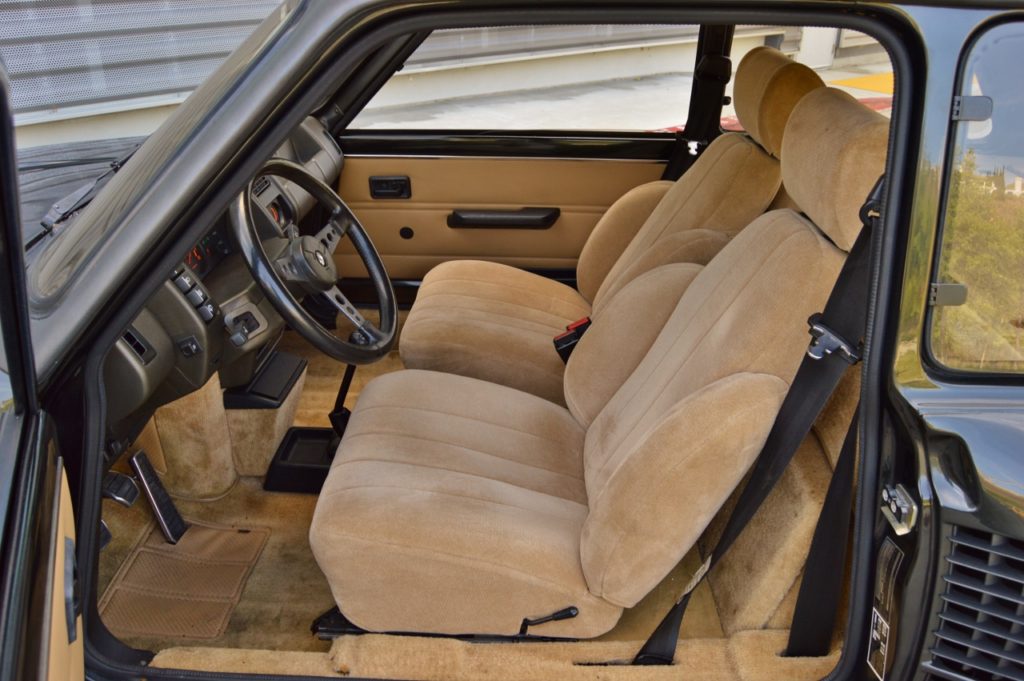 Nearly every R5 Turbo 2 can be found with a beige cloth interior, and aside from its stellar condition, ours was no different. The manually-adjustable beige seats provide sufficient side bolstering to keep occupants centrally-seated in the nimble hatchback. Four years prior to our sale, each was reupholstered with new fabric and foam. At the same time, the headliner was recovered, and a swatch of carpeting behind the seats was replaced months before the auction went live.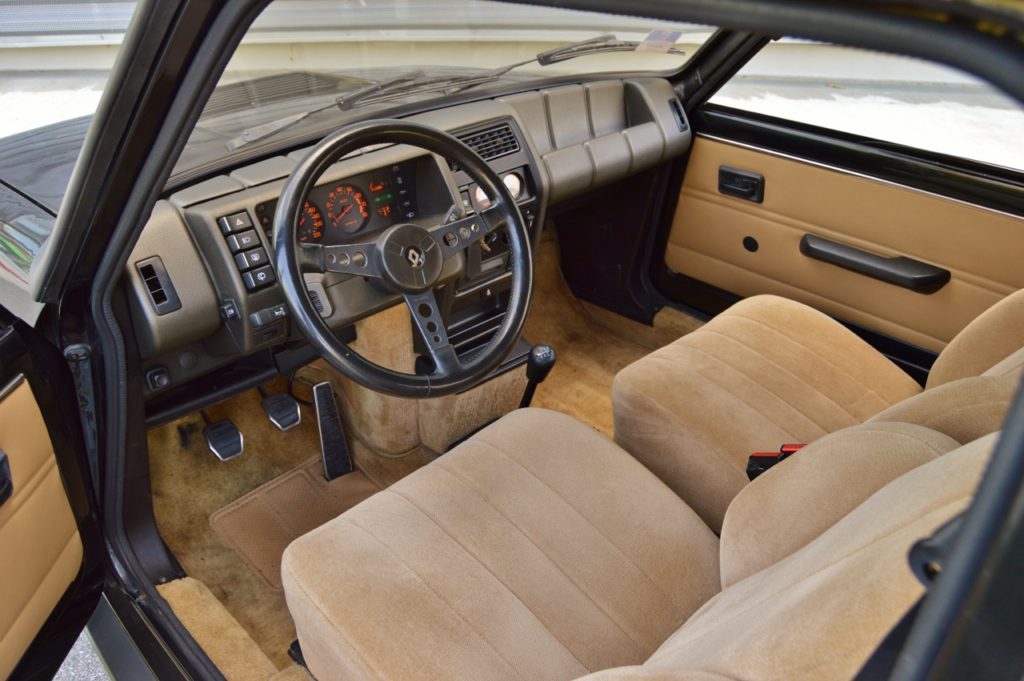 Elsewhere, the interior supplies indications of its austere, motorsport-inspired roots. Door panels feature modest armrests and small latches. The dashboard was plastic with consolidated controls for easy accessibility. Four orange and black Jaeger gauges are nestled inside of the primary instrument cluster with two auxiliary meters (boost and oil pressure) within a quick eyeshot. Controlling the chaos was an Iso-Delta steering wheel, three rubberized pedals, and a long metal shifter. Between the sun visors was a digital Veglia clock fitted with a vintage Passport radar detector.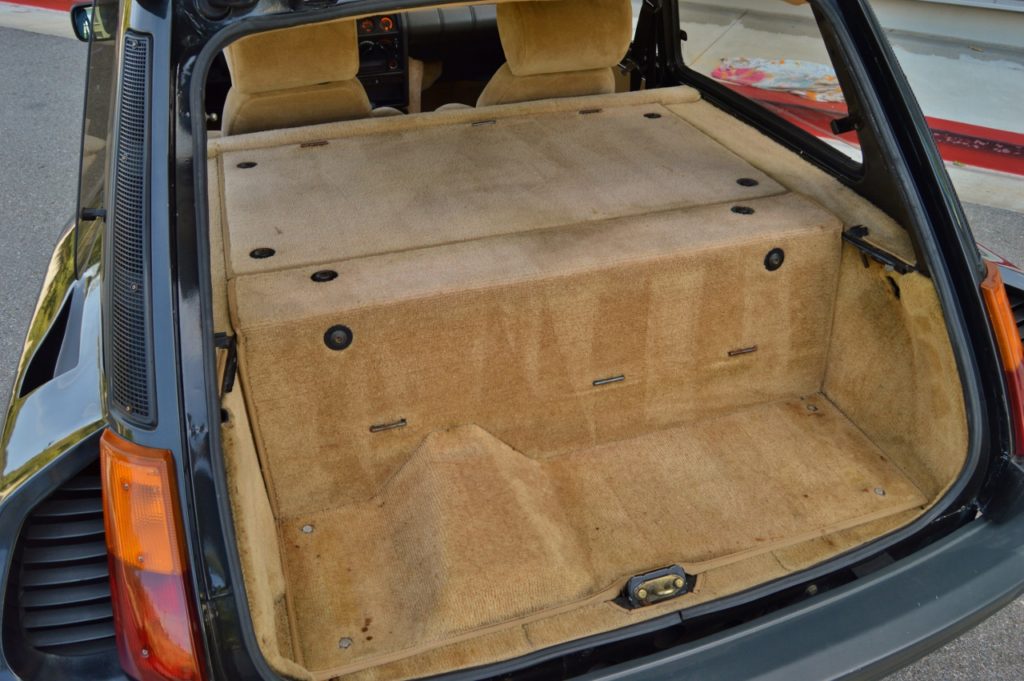 A respectable 92-horsepower powered the mainstream R5 with some ingenious mechanical designs. Nevertheless, the R5 Turbo was madness incarnate. The 1.4-liter four-cylinder engine was relocated to the middle of the car, the chassis was bolstered with bracing, a Garrett AiResearch T3 turbocharger was strapped on with an air-to-air intercooler, the crankshaft was strengthened, head gasket revised, valve guides improved, oil pump added, and a Bosch K-Jetronic system managed fuel injection. With these powers combined, the Turbo 2 made good a 0-60-mph run in less than seven seconds and was capable of 125-mph courtesy of 158 horsepower.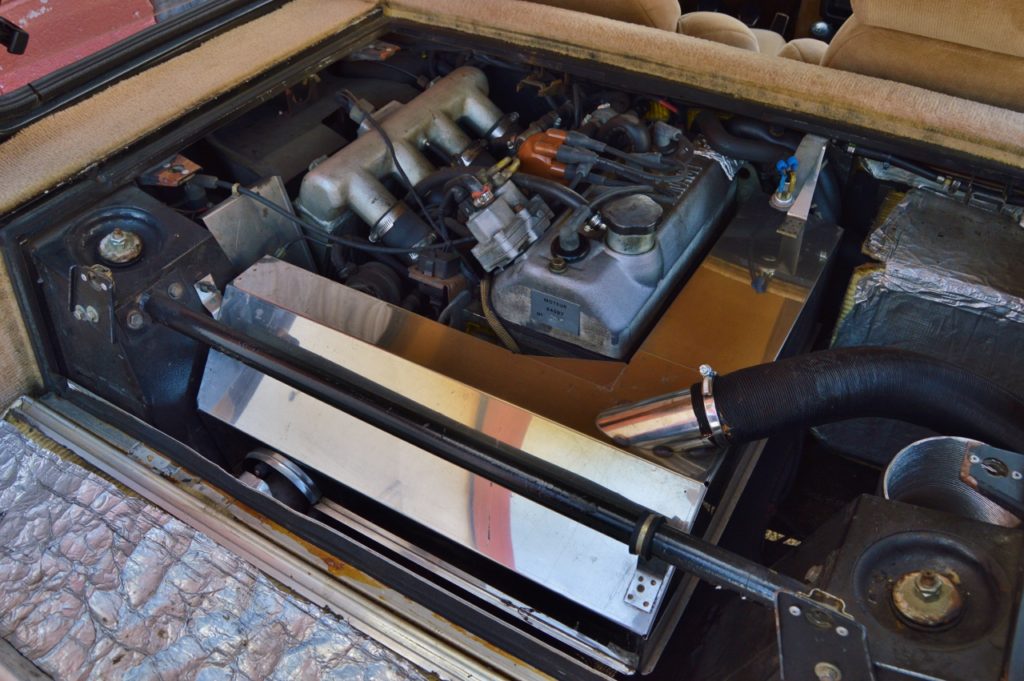 Inside the engine bay, the cylinder head was stamped with #2347, which was thought to correspond to the initially issued motor correctly. Attached was the air-to-air intercooler that the previous owner claimed was an optionally enlarged version that endowed the little Renault with 185 horsepower. Essential maintenance was regularly approved, and the 5-speed transaxle still shifted smoothly. Under the hood up front, the factory spare wheel, fluid reservoirs, and radiator with upsloping ducting were all authentic and functional.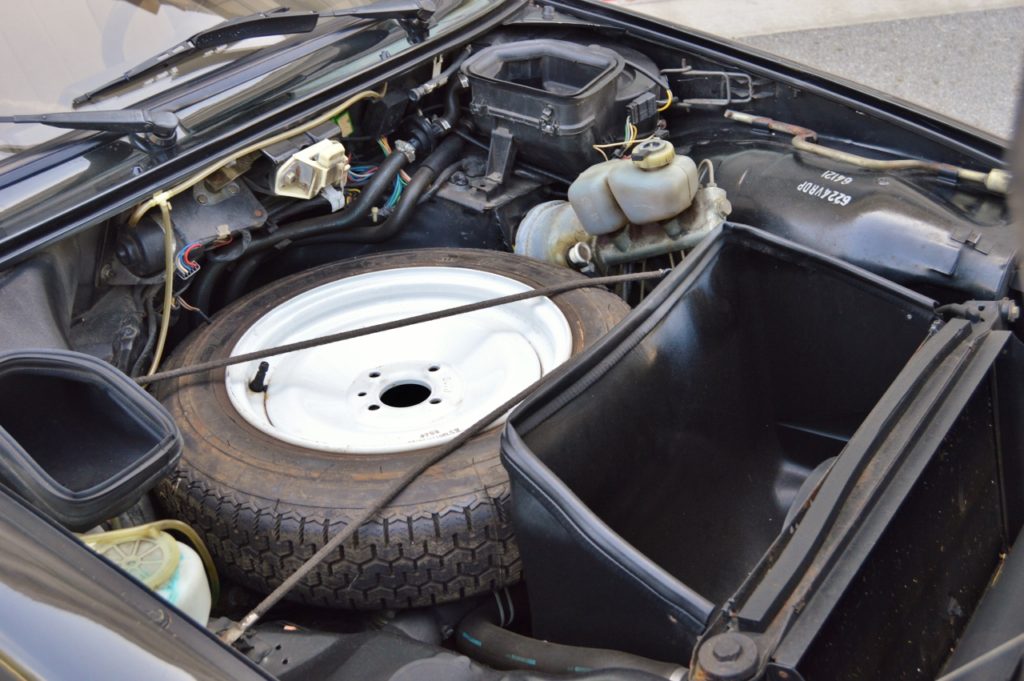 While Renault's ambitions of World Rally Championship success with the R5 Turbo never played out beyond four event wins it did attain multiple stage victories. The R5 Turbo, even with its double wishbone and coil spring suspension was challenging to handle in rallies and road form. However, the strenuous nature of the powerful, short wheelbase hatchback combined with its true-to-form appearance engendered an undeniably eager following. So anxious are Americans to purchase one of these rally-bred beasts that we were not surprised at all when our sale closed at an impressive $63,000 (plus fees). If you ever have the chance to drive one, or certainly own one, do not let the moment leave you in the dust!