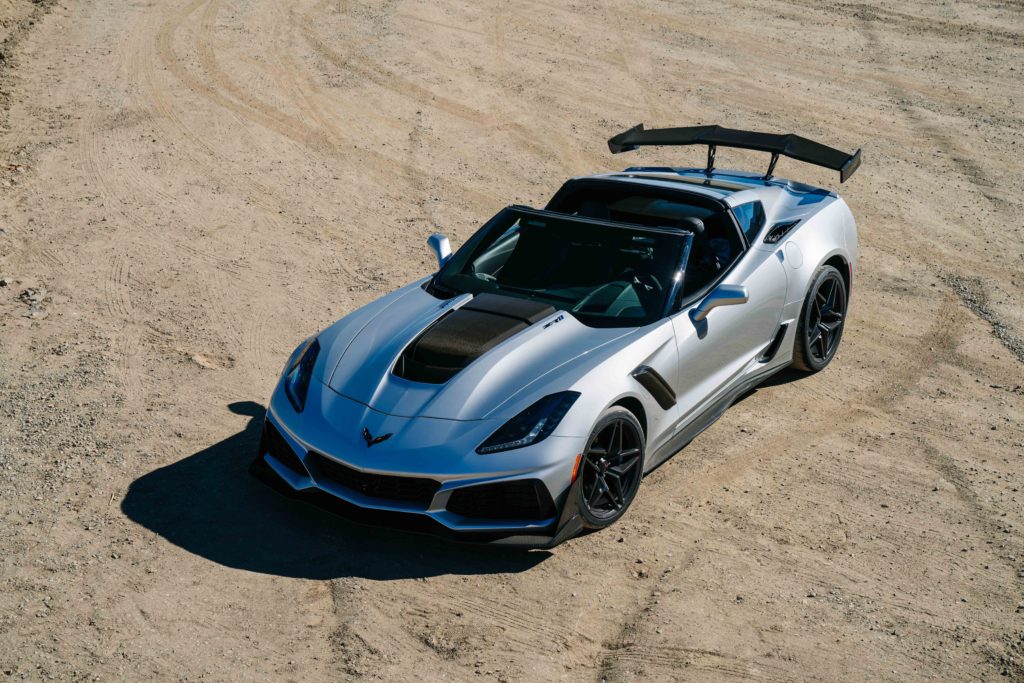 As long as we've been using the idiom "don't judge a book by its cover", we've been doing just that. We can't help it, we're visual creatures with a deep-seeded tendency to observe a person, place or object and make a quick judgment. It stems from our fight or flight impulse and to some degree when we take something at face value, it's still about whether we can handle whatever it is or run away. When standing before a 2019 Corvette ZR1, most people will take the flight option.

Is there a sports car that is judged more harshly and unfairly than the Corvette? I'd be happy to debate that for hours on end, but you'd be hard pressed to sway me from my opinion that no, there is not. In my years in the automotive community, I've heard time and time again that Corvettes are for guys having a mid-life crisis, sun-seeking retirees, those uncultured new money types, fanboys who can't stray from the gold bowtie and so on and so forth. Bullshit. Like any long-standing model, there have been iterations that haven't been great, but the C7 Stingray is arguably the best American sports car ever built. A regular 'ol drop top 7-speed Stingray convertible was one of the first press vehicles I was ever loaned and in the 5 years since I drove that thing, it still remains among the highlights for me. The supercharged Z06 and perfectly balanced Grand Sport also have special places in my heart, but I'm a fan of extremes, so opposite the basic Stingray sits my favorite Corvette, the fully flared ZR1.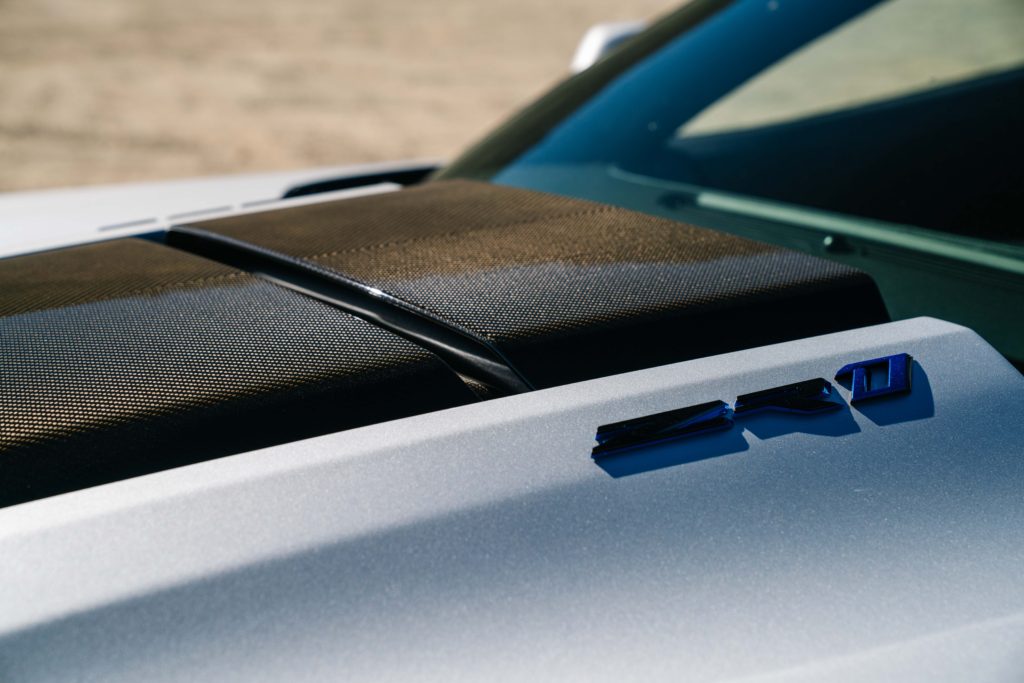 The sheer ridiculousness of this being a street legal car that anyone with the means to do so can just walk into a showroom and buy is part of the attraction. I spent one glorious week rolling around Los Angeles in a silver example of the 755hp and 715 lb-ft of torque top dog Vette and so long as the pavement is dry, it's a perfectly fine daily driver. Yeah, I got some quizzical looks and eye rolls when loading groceries into the surprisingly spacious rear cargo area in the Whole Foods parking lot, but what else could I do other than smile. I'm a firm believer that you should never, ever, choose to drive a certain kind of car because you think it makes you look cool. Always drive what you like to drive, because no matter how great you think you look in whatever you're driving, there's somebody out there who thinks you look like an asshole. When you're driving a Corvette with a giant carbon fiber wing and carbon fiber splitters, there are a-lot of somebody's.

Of course, you really shouldn't care what other people think, so long as you're enjoying yourself without hurting anyone, but when you're using the ZR1 as the crack team of engineers at GM intended it to be used, you certainly won't care. Between the exhaust and supercharger noise pouring into the cockpit when you have the roof popped off, your brain will be flooded with so much dopamine that nothing else matters. Then there's the perfectly weighted feel reaching your hands through the Alcantara-wrapped flat bottom wheel, the stupefying amount grip that your butt tells you just won't ever run out, and of course, the shove in the gut when you drop your right foot down to the floor.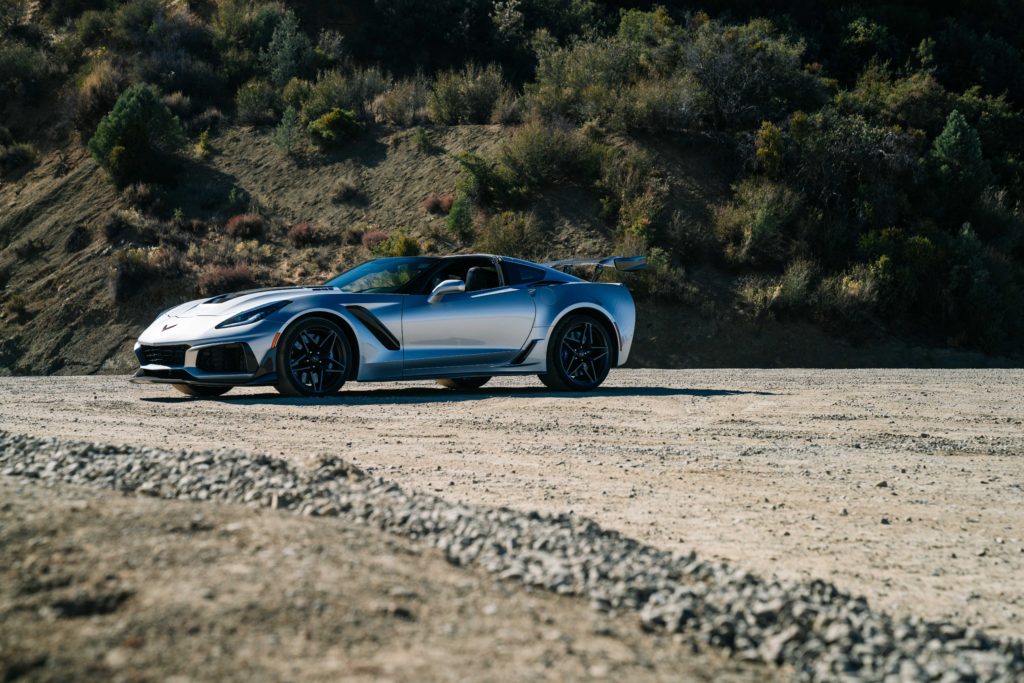 Until recently, these sensations have been reserved for supercars that even those with the scratch have to work to get their hands on. The great democratization of horsepower and all-around performance in the last 5 to 10 years has seemingly reached a high water mark with cars like the ZR1. Because this is a Corvette I'm obligated to mention the 0-60 time, which is 2.85 seconds and the top speed, which is 211 mph. This is a rear wheel drive, front engine, American-made vehicle that has a base price of $118,900. What a time to be alive. The car I drove was optioned with the 3ZR package which included well bolstered carbon fiber heated/cooled seats covered in Napa leather, extra carbon fiber inside and out, and most importantly the track handling package which adds very necessary Michelin Pilot Sport Cup 2 tires, the aforementioned wing, front splitter end covers and the brilliant track focused suspension. Even with all that and other options, the car rang in at $142,480. There is nothing else on the market that offers the feelings that the ZR1 at this price point. It's very likely too that this will be the swan song for insane front engine Corvettes, so the value down the road should also be up there. However I cannot hammer home the point enough that this is a car that is meant to be driven hard, regularly and without hesitation. Not only is it the ultimate expression of the great American sports car, but also a true contender in the global supercar segment.