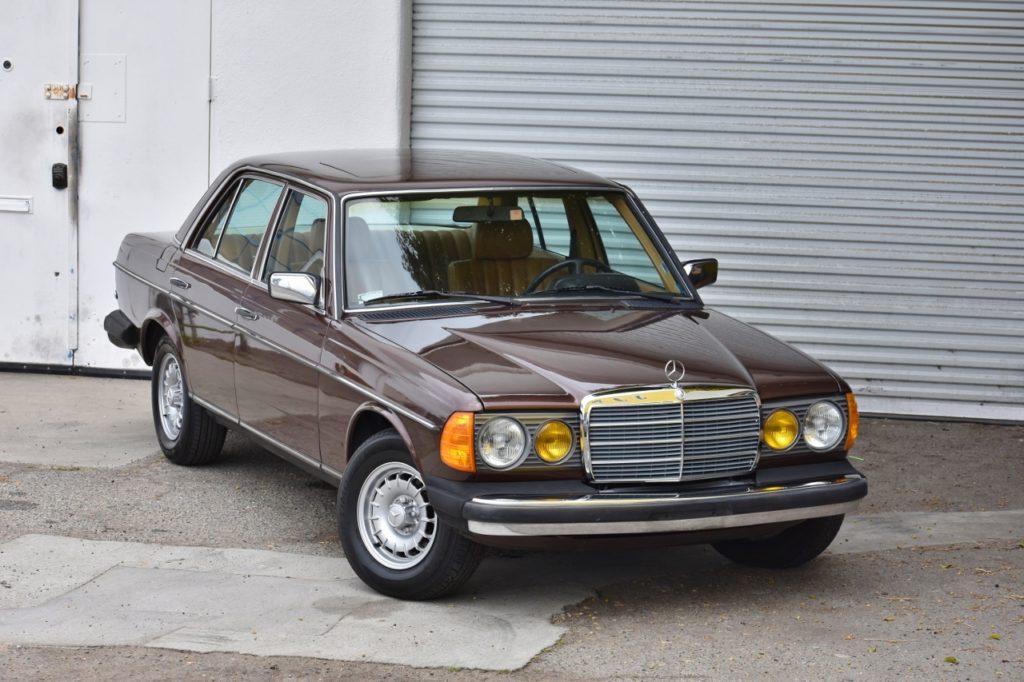 Sold – $8,200 (plus fees)
It was a common practice among all German manufacturers before the millennium to over-engineer vehicle equipment. Nearly every marquee from Deutschland has at least one, sometimes several, models that hold a reputation for being capable of seemingly improbable endurance. And seated highly among the foremost prominent of that list would have to be Mercedes-Benz 300D Turbo. It is an astonishing mixture of luxury, daily-usability, and longevity, that is possibly unrivaled. It is a car that makes the mileage counter almost irrelevant, and we have one on auction today.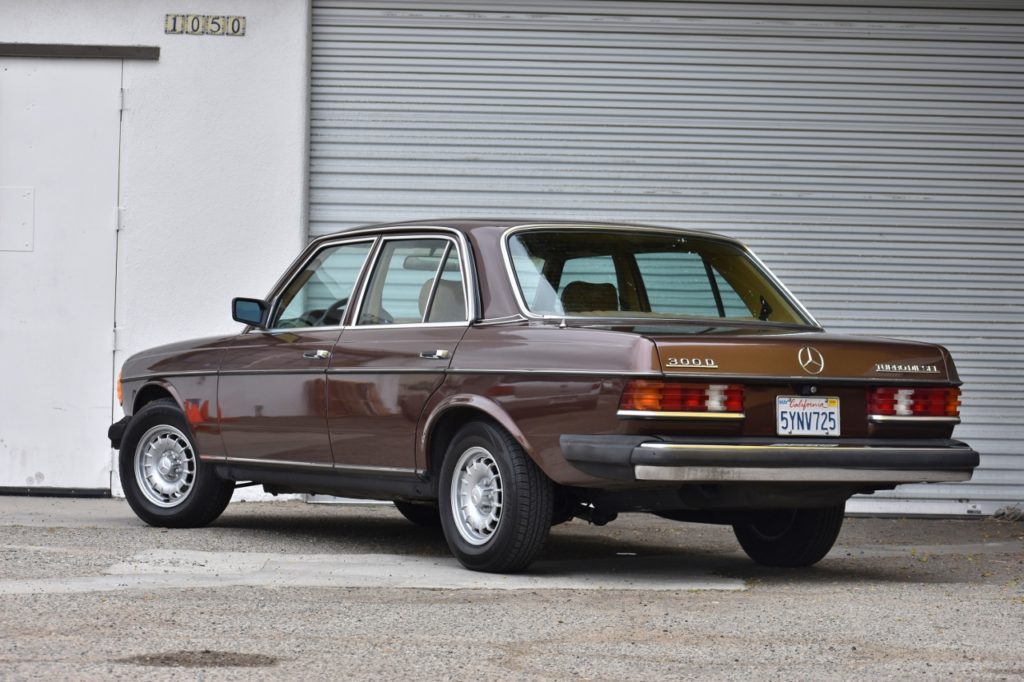 The boxy Benz is colored in Manganese Brown Metallic (480U), which is a respray of the original, perfectly seventies color. Although the paint is still relatively new, there is a chip in the hood. Outside, the 300D remains true to its era, with U.S.-mandated safety bumpers and lighting. Trimming the exterior are new door frame moldings that have replaced the original items which failed from age. Meanwhile, the chrome brightwork remains firmly affixed and in good condition.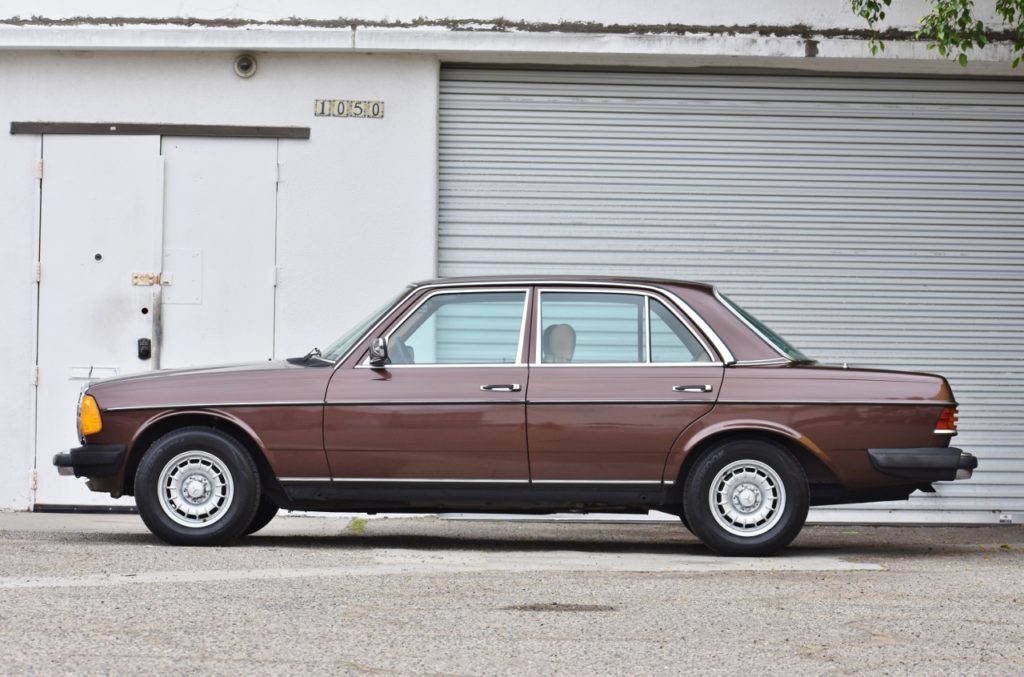 Nestled into each wheel well is a 14" Bundt alloy wheels. Each wheel was professionally refinished and is currently fitted with 2016 Kumho Optima H724 tires that measure 205/70. In total, the owner informs us, the tires have seen approximately 5,000 miles of use.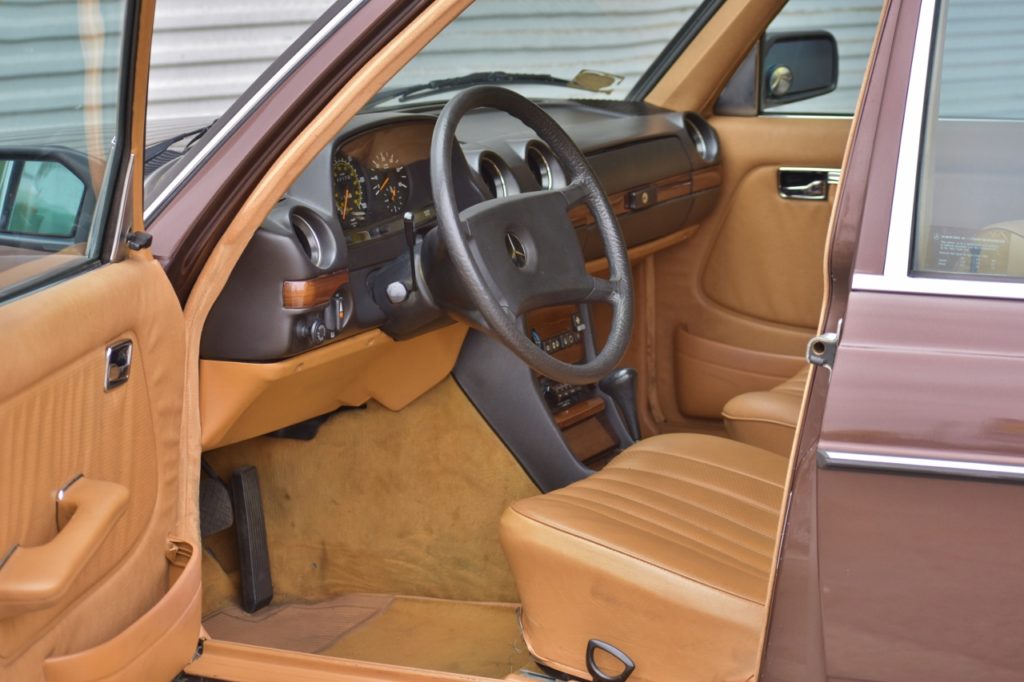 Interior items are adorned with Palomino MB-Tex vinyl, and the manually-adjustable seats were newly reupholstered just a few years ago. Below the seats is Palomino carpeting with matching floor mats. A black plastic dashboard complimented with wood veneer trim pieces completes the interior ensemble. Noticeable are some small chips in the wood trims, and cracking has occurred among the upper portion of the dashboard.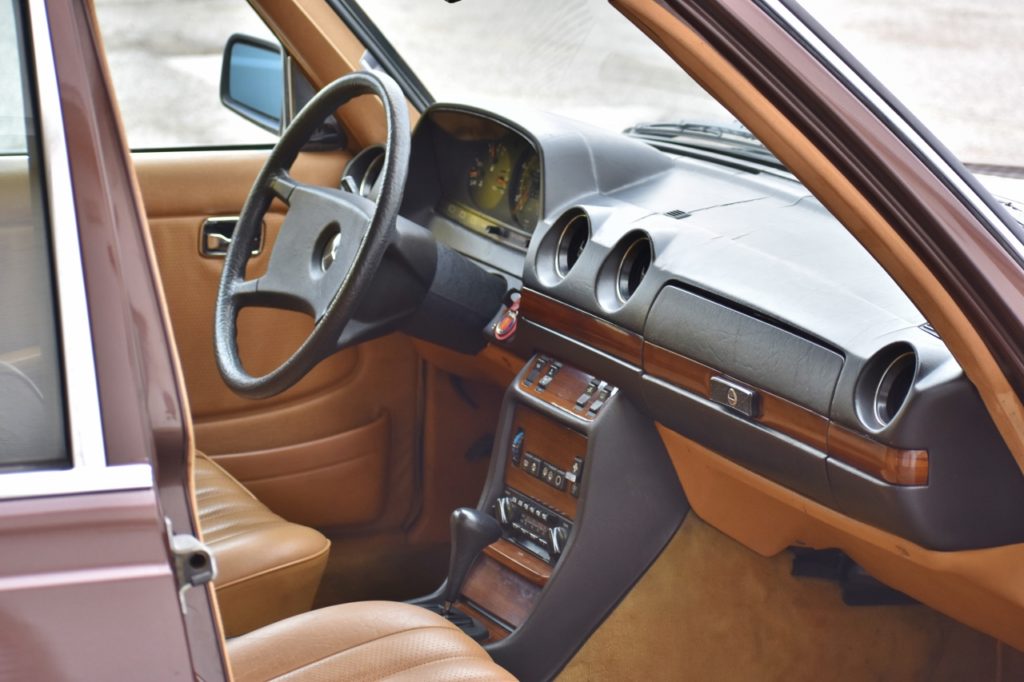 For entertainment, a Becker Europa radio was installed by the factory and can still be found mid-console. Above the radio is are the HVAC controls. Instrumentation provided by Mercedes features a 125-mph speedometer, a 6,000-rpm tachometer, an analog clock, coolant temperature gauge, and a fuel level meter. Integrated within the speedometer is a six-digit odometer that currently displays 162,000 miles.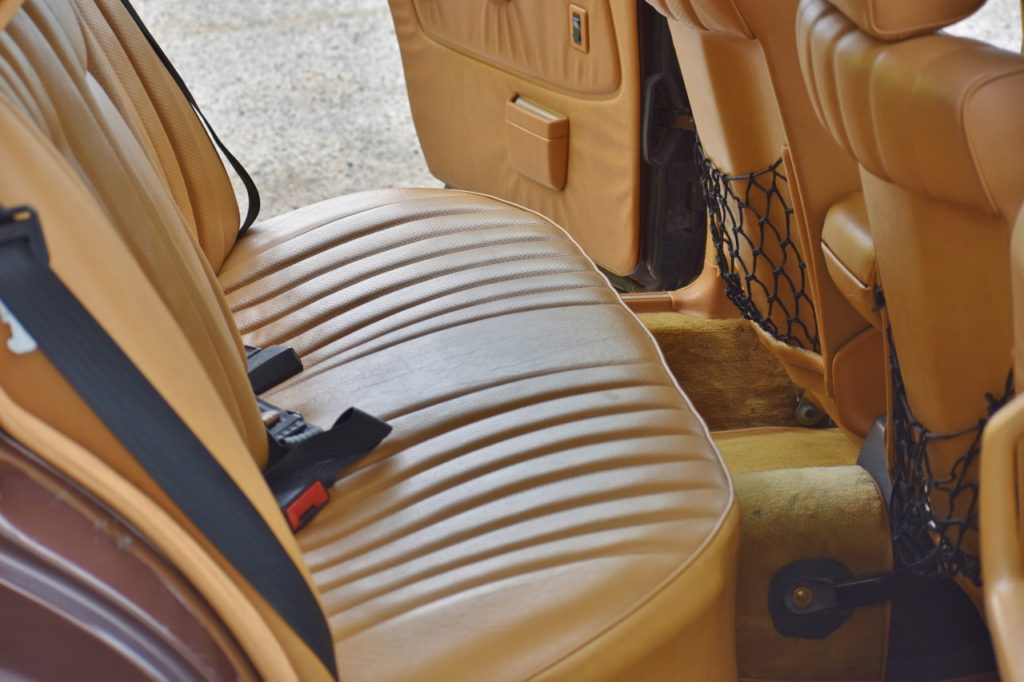 Aside from sturdy body and chassis construction, the real claim to fame for Mercedes' reliability came from its OM617 3.0-liter straight-five turbodiesel engine. When new, the OM617, was capable of sending 119 horsepower and 184 lb-ft of torque out to a four-speed automatic transmission, which would further that energy along to the rear wheels. In preparation of this sale, the owner has performed a valve adjustment, replaced the filters, and installed a new automatic transmission. Additionally, the tie rod assemblies were exchanged for new pieces when the steering damper required service.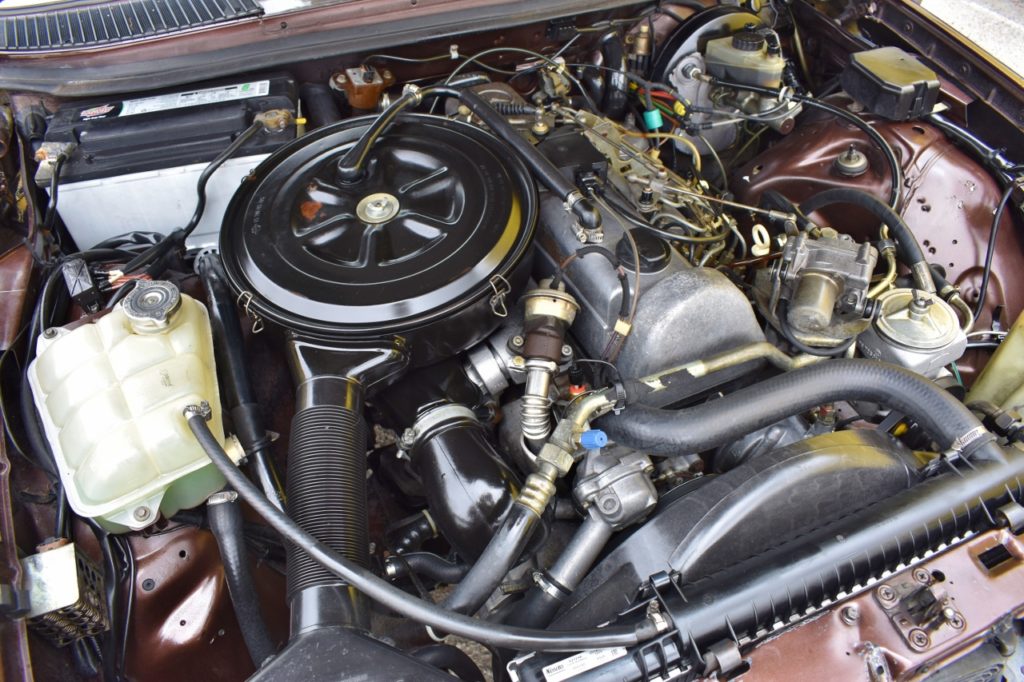 A clean California title and a clean Carfax report (no accidents or damages) with one service record found from Washington in 1996. The factory literature, tool kit, and spare tire are all still included within the car. For anyone searching for a reliable Mercedes that embodies their established reputation, here you go!

For more on this Mercedes, click this link to the auction!