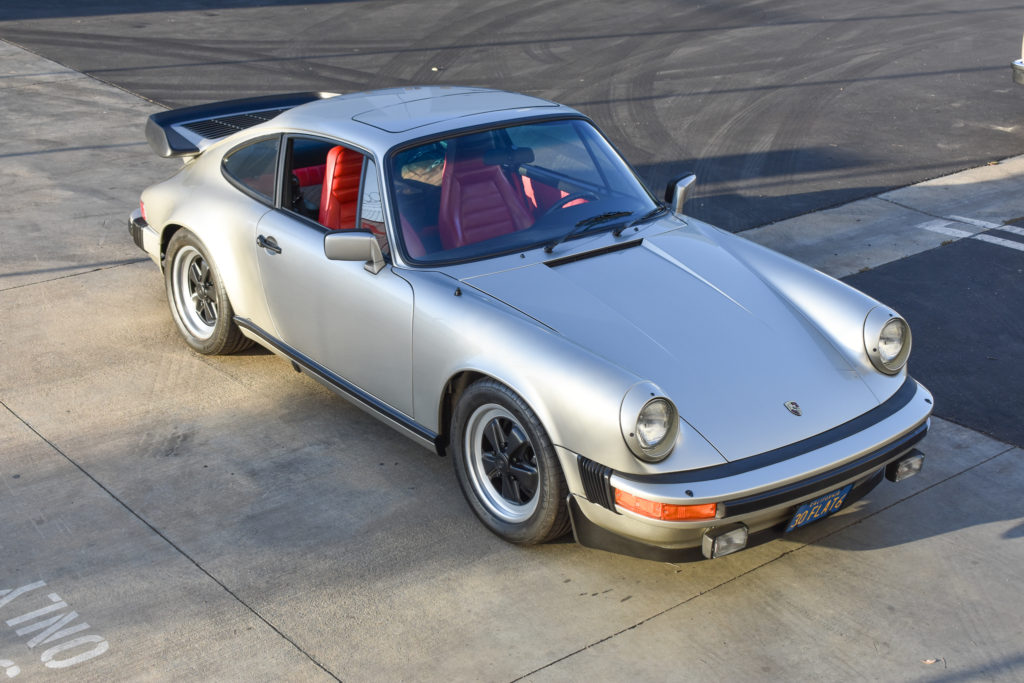 Sold – $80,500 (plus fees)
1978, white smoke rises from Porsche's factory in Stuttgart; a new 911 has been born. With the 911SC's arrival came necessary engine updates to alleviate issues with the earlier 2.7-liter motors. Furthermore, the SC tapped into the upcoming eighties styling, ushering in blacked-out brightwork, and the overall elimination of chrome. This gave SC owners a confidence boost toward reliability outlooks and more sinister, seriously sporting lookings. Produced in large quantities, unmolested, authentic examples are difficult to find. Even rarer are cars taken into Porsche's exclusive sonderwünsche program, like our example on auction today.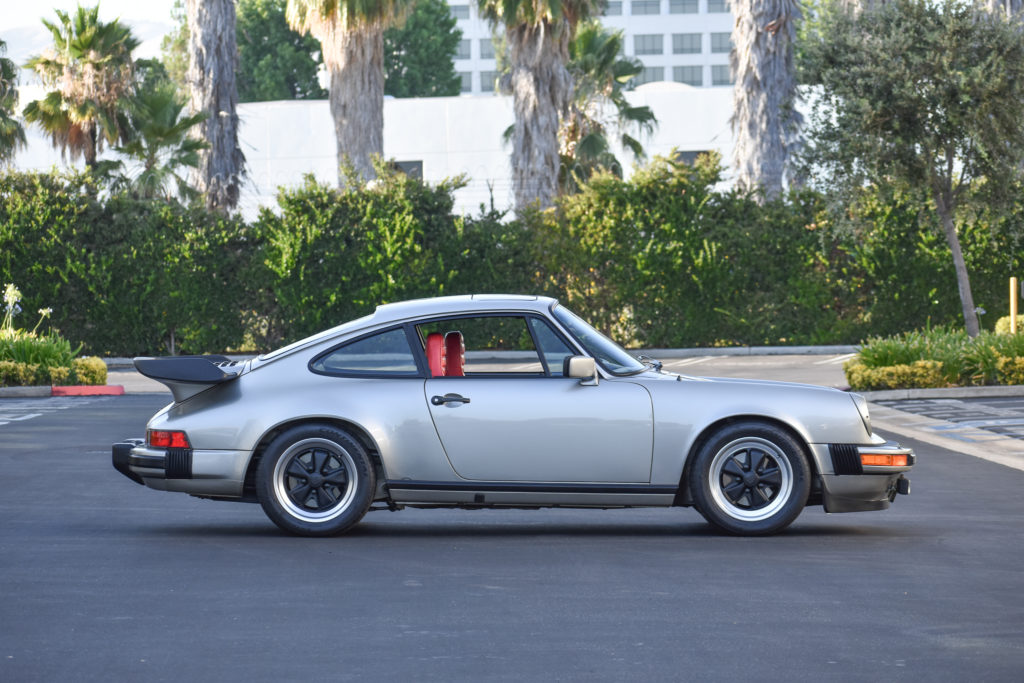 Specially ordered in Pewter Metallic from the factory, the current paint is a refresh of the original applied in 2017. Since then, in preparation for this sale, any chips or marks have been fixed and blended by Dog House Restorations in Scotts Valley, California. Upon first glance, the most apparent features of the 911 are the factory-installed front lip spoiler and rear "tea tray" spoiler. For those who are not keen on the silhouette, the current owner sourced and professionally painted a standard decklid that will be supplied with purchase.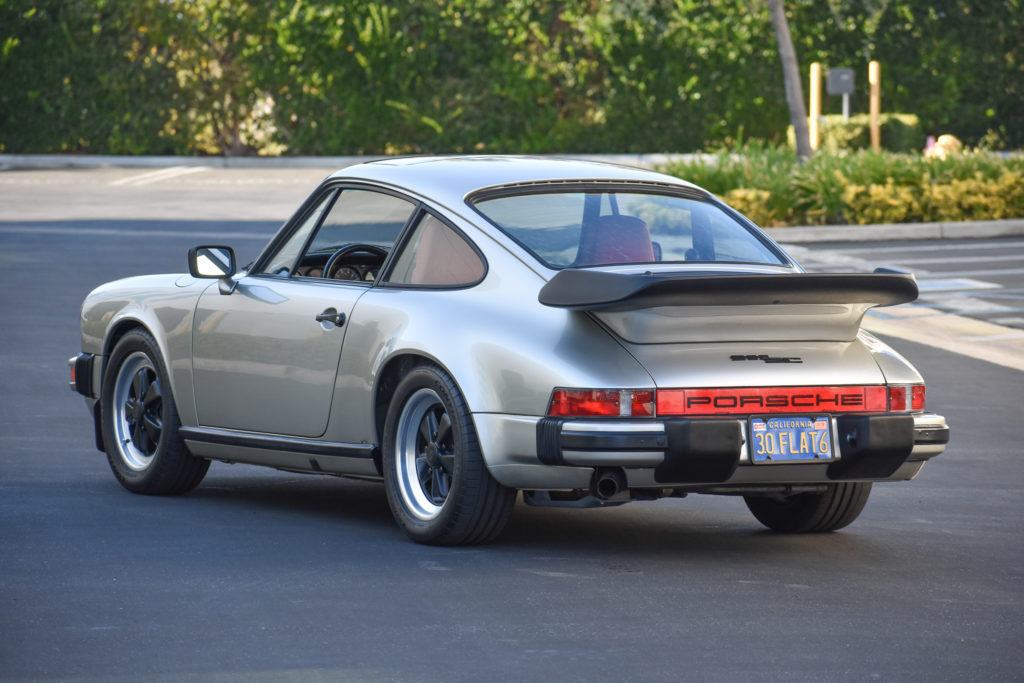 Staggered-width 16" Fuchs wheels with centers painted black and machined lips occupy each corner. Continental ExtremeContact tires have been installed and possess good tread. Finally, the optional sunroof now benefits, as of 2018, from refreshed felt and rubber seals.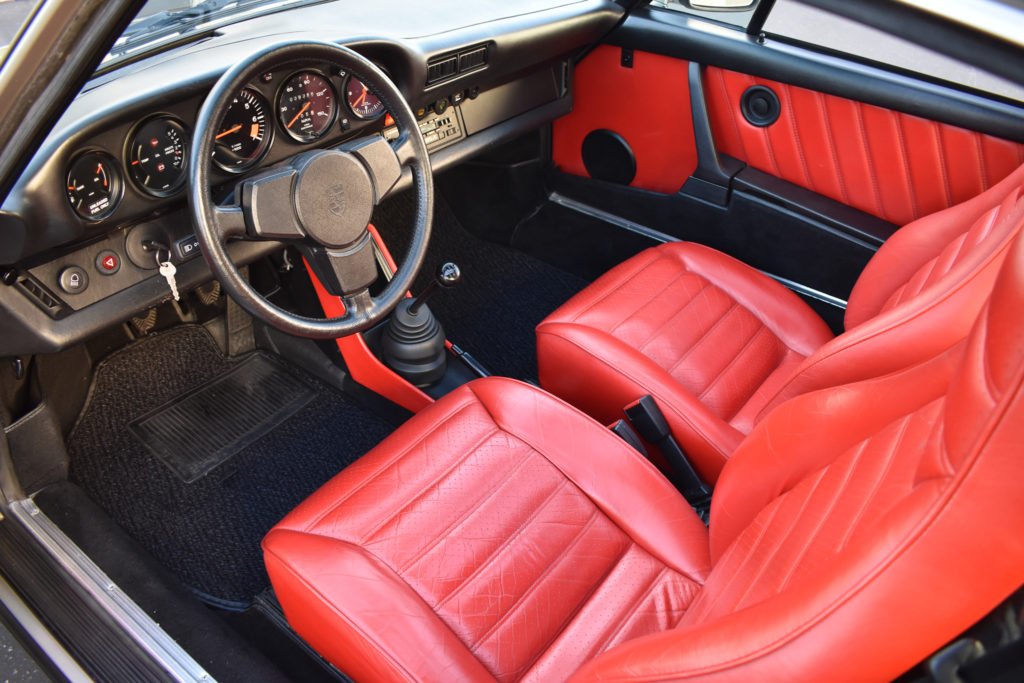 Coinciding with the special-order exterior color is a full-leather interior in Can-Can Red. The vibrant red hides adorn the front and rear seats, the center console, and door panel inserts. Offsetting those touches is a black leather dashboard, headliner, sun visors, and interior panels. Also, the plush black carpeting can be concealed beneath new black Coco mats or the original Porsche floor mats. Standard options on 911SC included power mirrors and power windows, but our example also has a factory air conditioning system and Blaupunkt Bamberg radio.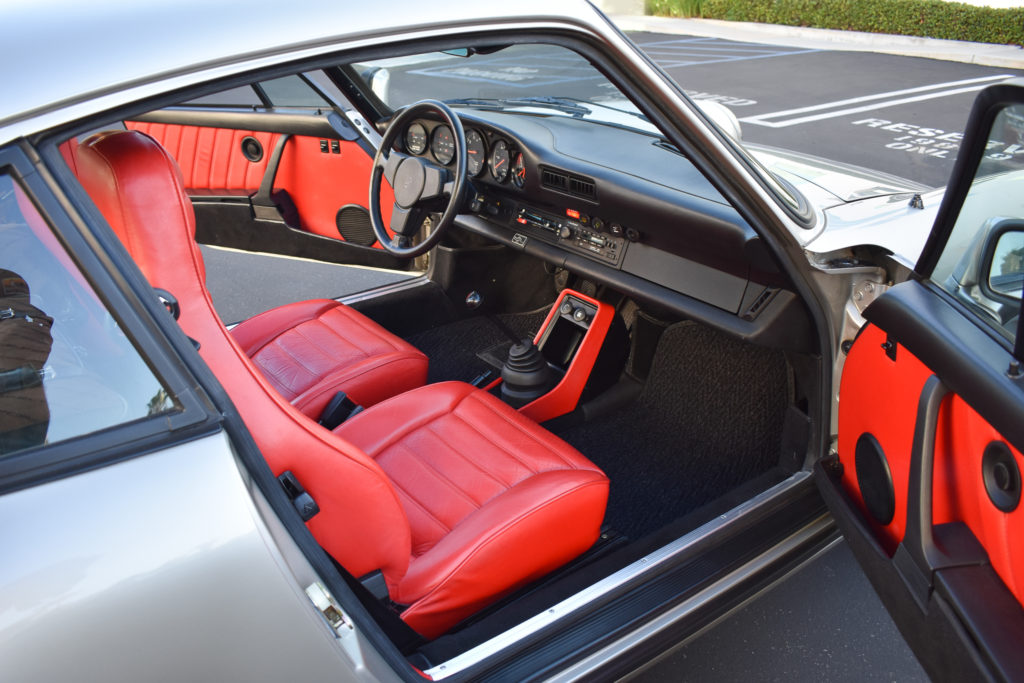 Invoking the feeling of supreme control is a black leather three-spoke steering wheel. Nestled behind it are the standard 911SC instrumentation: centrally-mounted tachometer (7,000 RPM), 150 mph speedometer, analog clock, and auxiliary gauges for monitoring oil systems and fuel level. The speedometer, replaced by John Hicks Porsche-Audi in 1982 at 1,552 miles, now has an odometer measuring over 38,000 miles.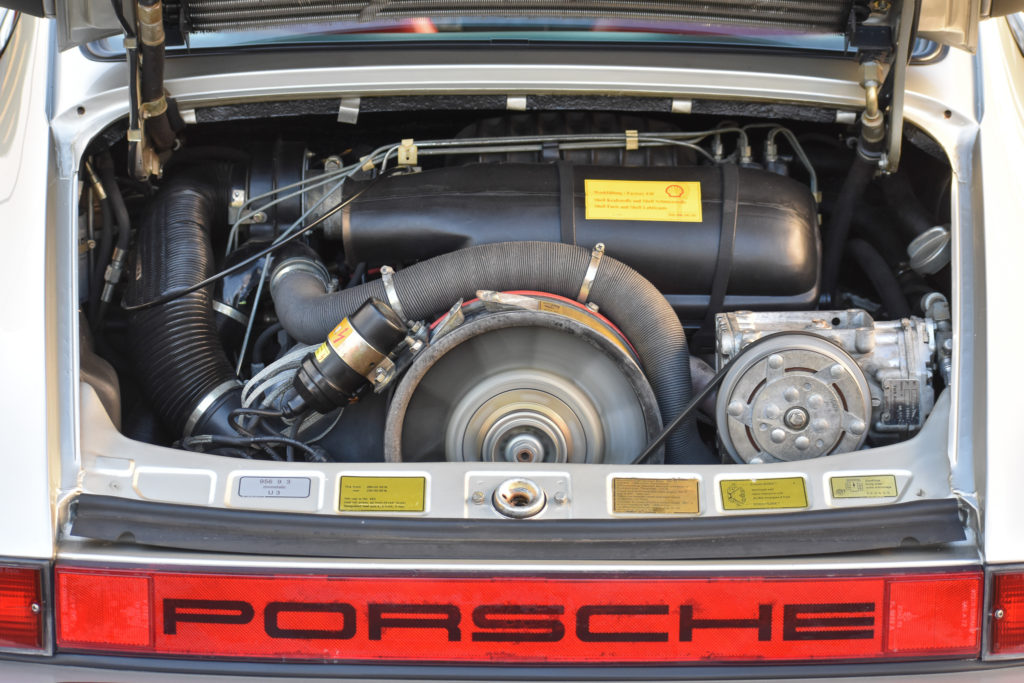 The most significant upgrade for 911SC was the engine. Bored and stroked out to 3.0-liters, the air-cooled flat-six engine came new with a promise of 172 horsepower. Transferred out from the engine, power went to the rear wheels through a 5-speed manual Type 915 transaxle. Since first sold, this 911 has been meticulously maintained. By order of the current owner, the engine was taken out for replacement of the oil pressure switch, thermostat o-ring, and throttle linkage bushings. Verified by a Porsche Certificate of Authenticity, our 911 is still numbers matching (engine: 64C1367, transmission: 74C1394).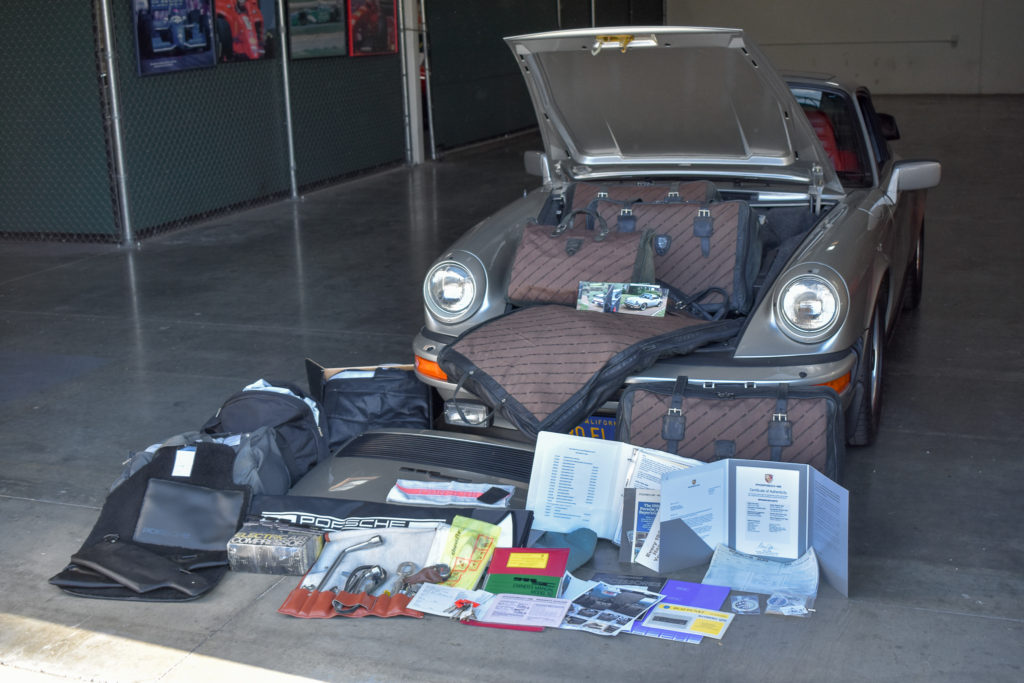 The car was sold new in Tennessee to a Dr. Ben Santos in 1982. Dr. Santos retained the Porsche from that point until 2016, when he sold the car to a new owner in Tennessee who ultimately would accrue 5,000 miles. In 2017, the Porsche was sold again; the current owner moved the car to California, where it is being sold today with a clean Carfax report and title. Aside from a black-mark-free past, our example's sale includes a vast collection of authentic Porsche memorabilia and accessories: the full custom-fit luggage set, a tire pressure gauge, air compressor, floor mats, driving lights, tool kit, towel, professional photographs, and windshield shade. Service records supplied date back to new and much more come with this genuinely super special, Super Carrera.

Looking to purchase this one-of-a-kind Carrera? Follow this link here to the auction!