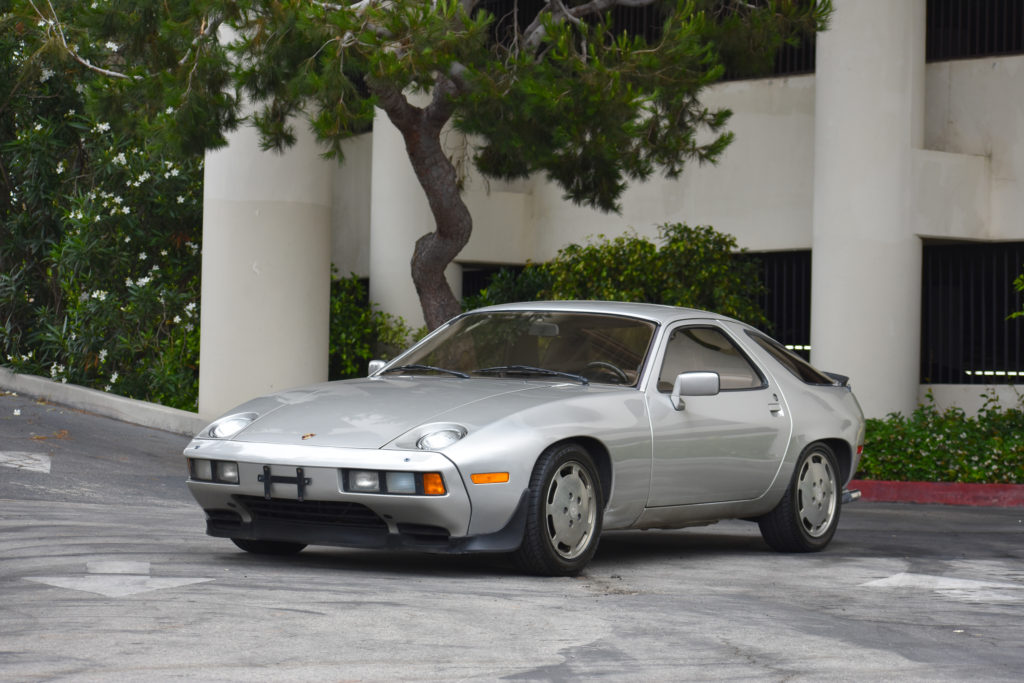 Sold – $15,500 (plus fees)
The Testarossa and Countach may be the quintessential eighties sports car symbols, but when it comes to luxury vehicles, nothing beats out Porsche's 928. With a rakish, low visage, the 928 was svelte and sporty; however, with four seats and a large boot, it was also a potent grand tourer designed for three-piece suit executives. All tied together with a brutish, yet sophisticated V8. The 928 could do it all, from movies and print ads to power-lunches near Park Avenue; comparatively speaking as an eighties grand tourer, it was the smart-money version of Ferrari's fashionable 400i. Finding a well-kept example is difficult, though, making this 928 we have on Auction especially grand.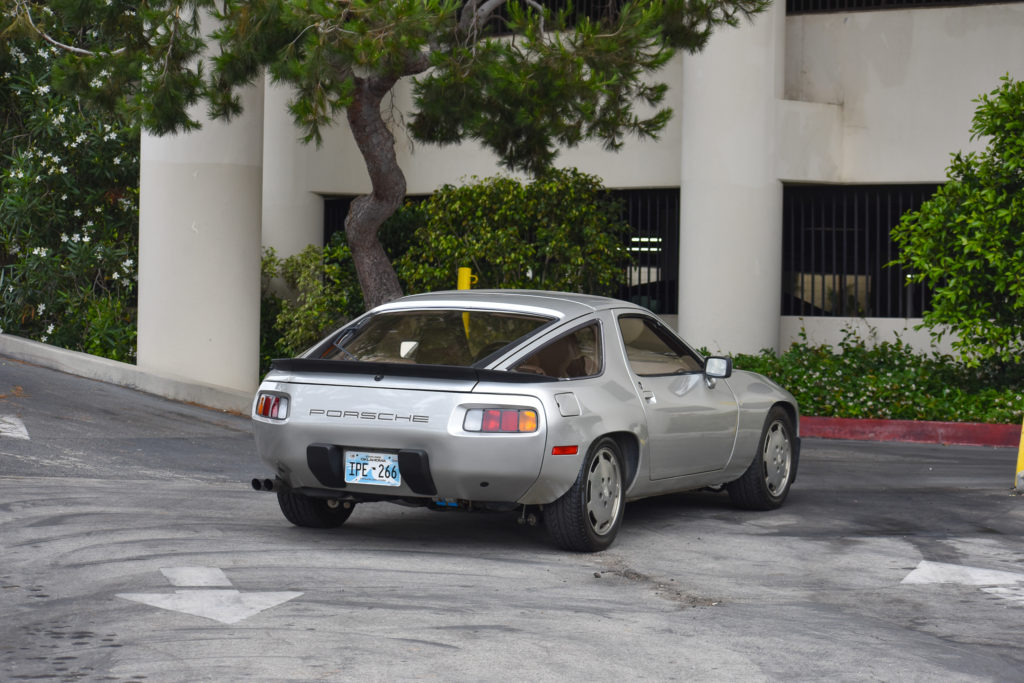 Hailing from 1982, our 928 was finished in Pewter Metallic (956) before leaving the factory. Still wearing the original paint, the car has undergone significant cleaning and detailing since December of this year. From below, there are several areas with visible sandblasting spots, rock chips, and minor scratching. Enhancing the athletic appeal of the 928 was a large front splitter and a high-banked rear spoiler from the factory: these items have remained in good condition on our example.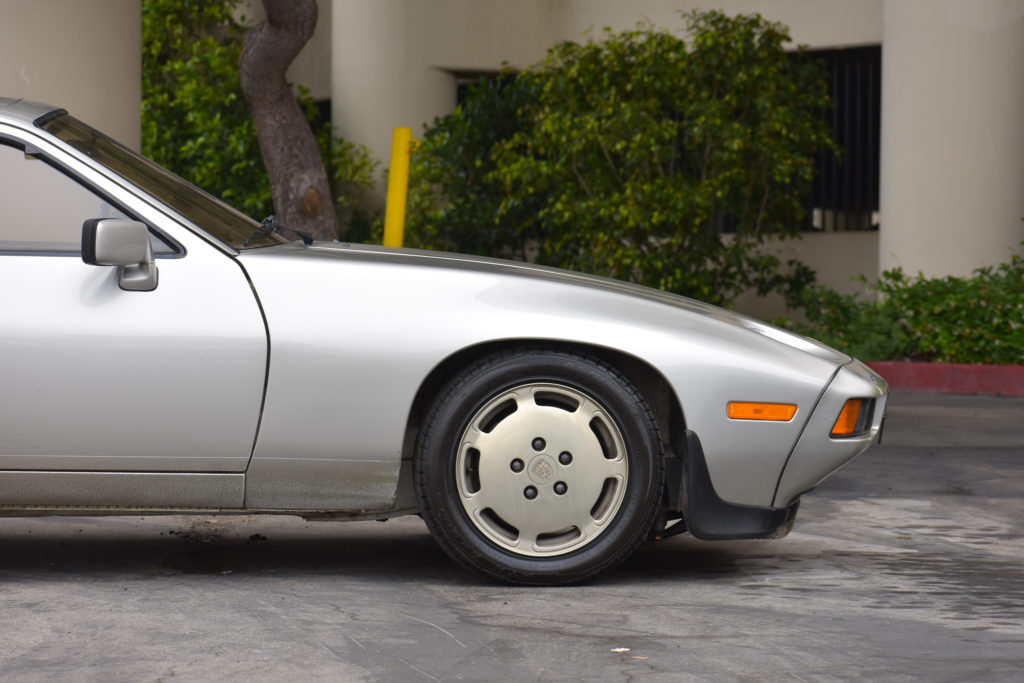 Bolted to each corner are 16" ducted alloy wheels complete with silver-painted Porsche crest center caps. Behind them are disc brakes and the front brake pads are new along with the sensors. An electric sunroof was optioned from the factory and functions as expected; however, the electrically-operated radio antenna does have occasional issues while retracting.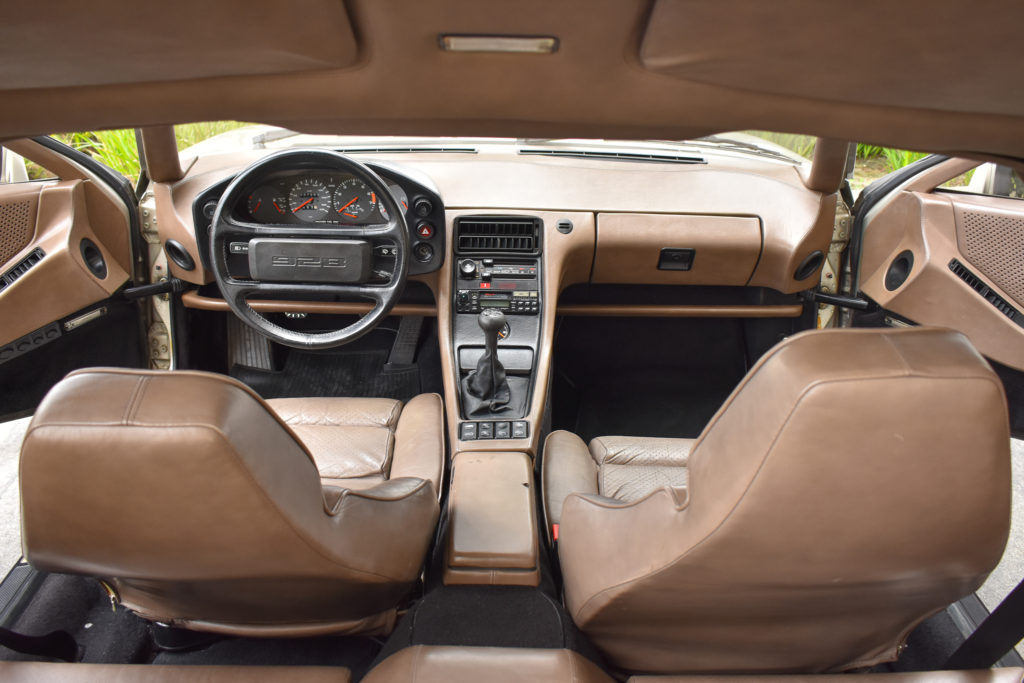 Inside the cabin of the glamorous coupe are electrically-adjustable front seats covered in tan leather. A rectangular upholstery design adds a delicate, upscale appearance to the front and rear seats; the leather itself was a $1,325 option when new. Additionally outfitted from the is a Sony AM/FM cassette player that is currently one button shy of complete. Tan leather surrounds the interior paneling and covers the dashboard and center console. Within the passenger side of the dash, some leather shrinkage is noticeable.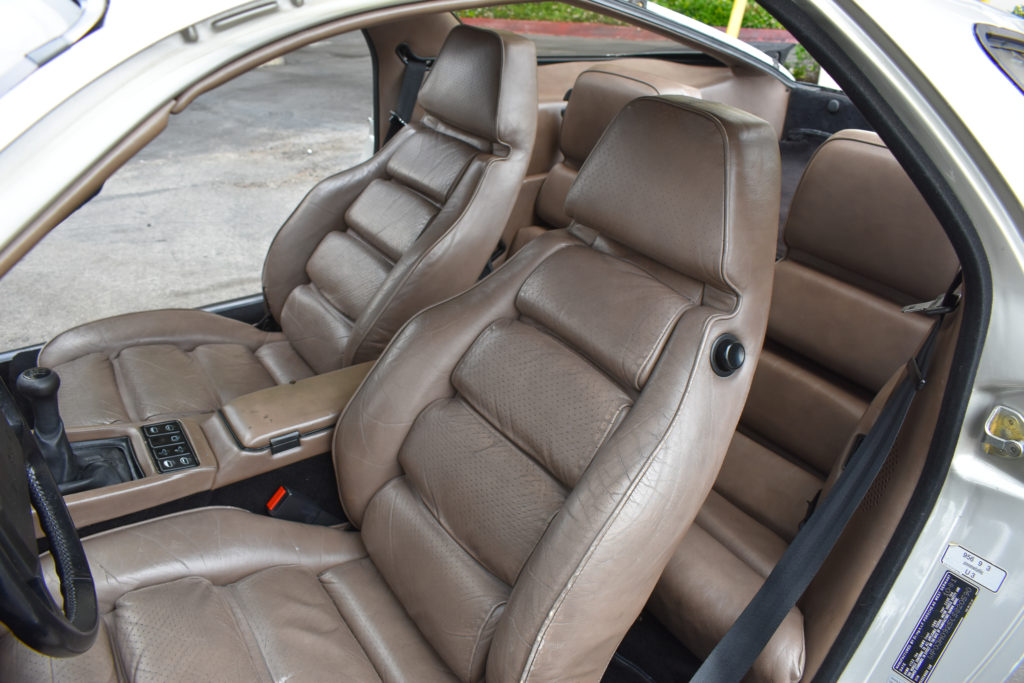 A "928" embossed four-spoke leather steering wheel has replaced the similar, original unit due to undone stitches. Behind the wheel sits a fully-functional gauge cluster featuring a 170-mph speedometer, a 7,000-rpm tachometer, and two gauges with four other read-outs; an analog clock resides within the center console, further adding to the upscale interior assemblage. The integrated odometer registers 67,600 miles. Serviced within the past few months was the A/C system.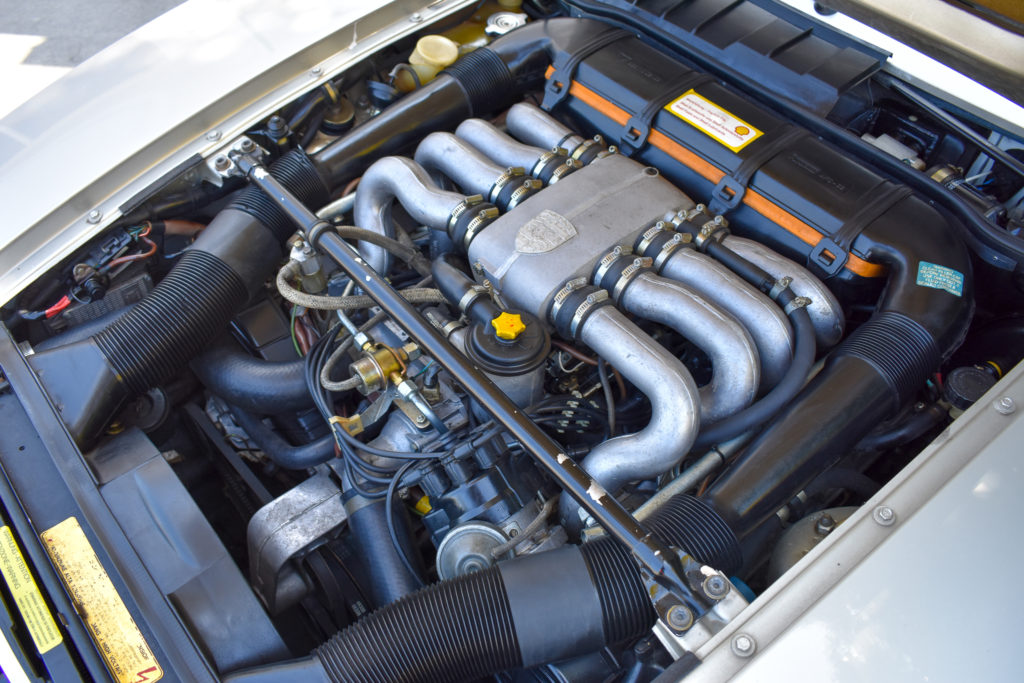 Below the surface of that low, sleek, and long hoodline resides a 4.5-liter V8 engine sporting two valves per cylinder. When new, the 928 was capable of sending 220 horsepower with 245 lb-ft of torque through its five-speed manual transaxle out to the rear wheels. On our particular model, having been optioned with a limited-slip differential, traction at the rear wheels is enhanced. Noteworthy maintenance includes a recent engine-out service, timing belt replacement, a new clutch, and fresh seals and gaskets. Before this listing, the fuel tank was cleaned, and a new fuel filter was installed; the alternator is brand-new, as is its cooling shroud. A leak from the power steering lines and a missing fuel pump cover are known minor issues.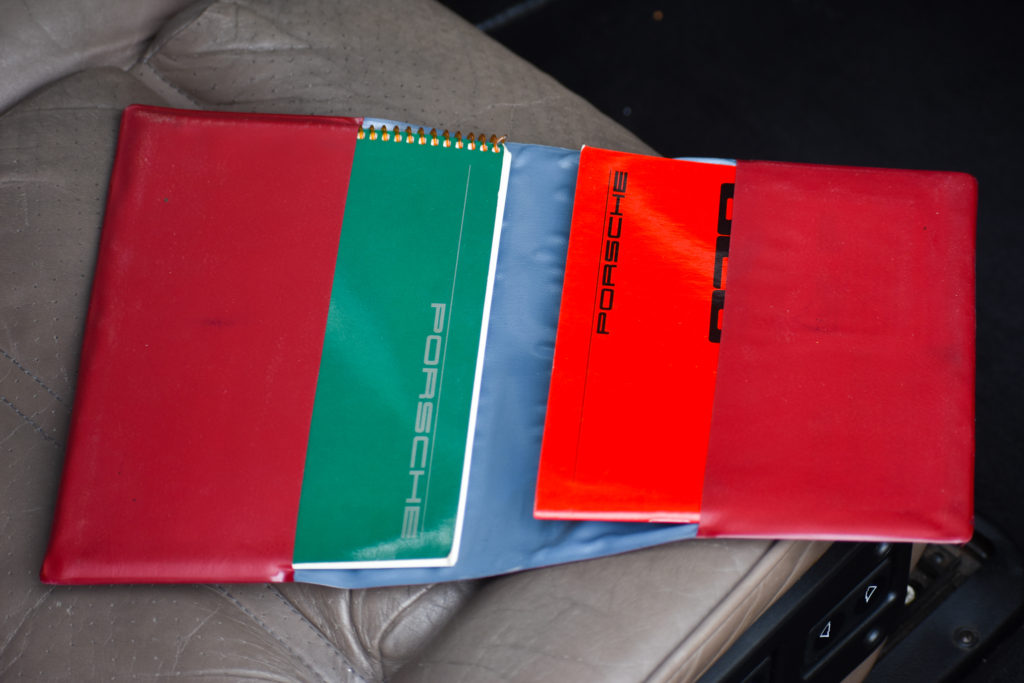 Unloaded new from the car carrier to Alpine Porsche Audi in Colorado Springs, Colorado in 1982, this 928 has lived an extraordinary life. A Carfax report details no accidents during any of its time in Texas, Pennsylvania, Oklahoma, or California. This Porsche is being sold complete with a clean California title, the original factory manuals, its authentic window sticker, and a stamped service log. As the pinnacle of Porsche's grand touring for nearly twenty years, the 928 is celebrated for its luxury, speed, and resplendent styling, which are all reflected in its legacy. While particular Ferrari and Lamborghini models billboarding themselves as the paramount icons of the eighties, the 928 is no less deserving of the title.

Buying this 928 is not a risky business opportunity; for those interested check out the auction here!