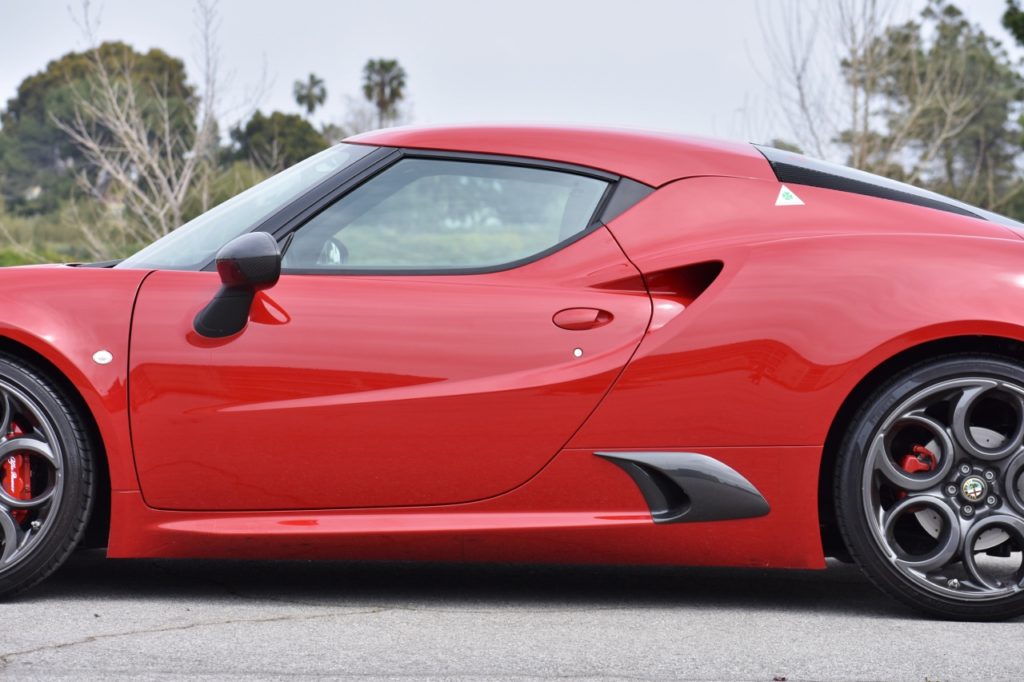 Some decades after their depressing departure from the US market, the figureheads at Alfa Romeo finally decided to once again indulge us Americans with their beautiful Italian sports cars. In 2014, the diminutive and rakish 4C was introduced to our shores amidst great revelry. The 4C was lithe (<2,500 lbs), low (roofline beneath the Lotus Elise), fast (0-60 in 4.5 seconds), and beautiful (subjective) – everything an Alfa should be. To initiate their triumphant return, Alfa elected to produce a special batch of 500 4C designated the Launch Edition. As luck should have it, we will be auctioning one of these future collectibles within the next few days. Here are some of the details.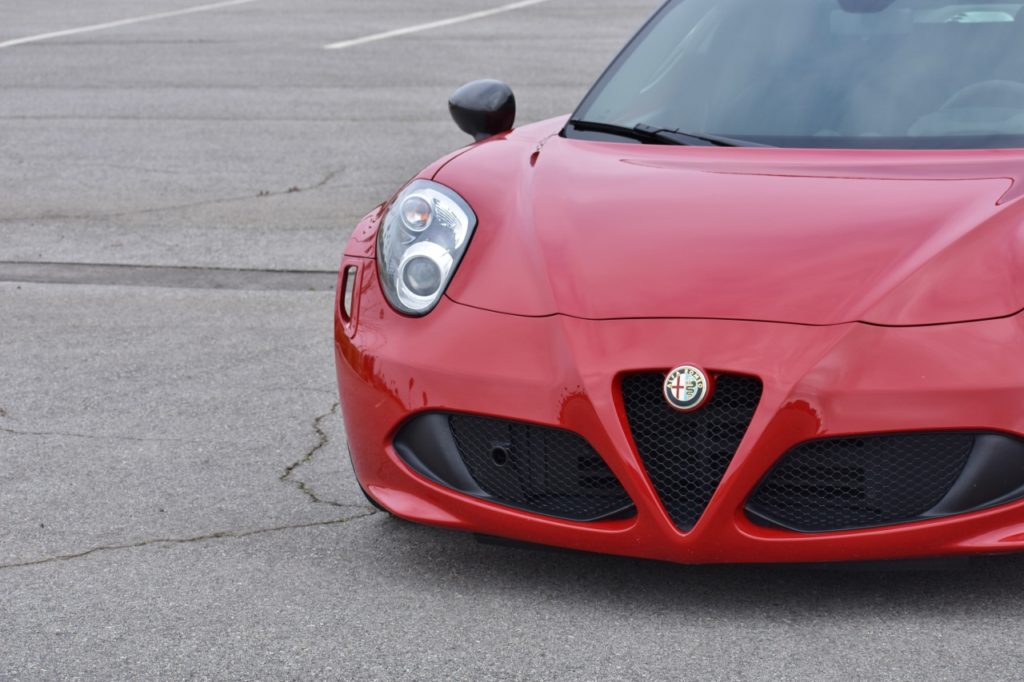 Rosso Alfa is the name of the bright red paint that delicately coats the composite bodywork. Below that paint is a carbon fiber tub and aluminum subframes whose combined weight figures could make for inspirational dieting goals. Distinguishing the Launch Edition from the standard 4C are a host of small improvements and details, such as carbon fiber exterior trim work, specially painted offset (18" & 19" front and rear) lightweight wheels, an aerodynamically revised front bumper, and a race-inspired exhaust system.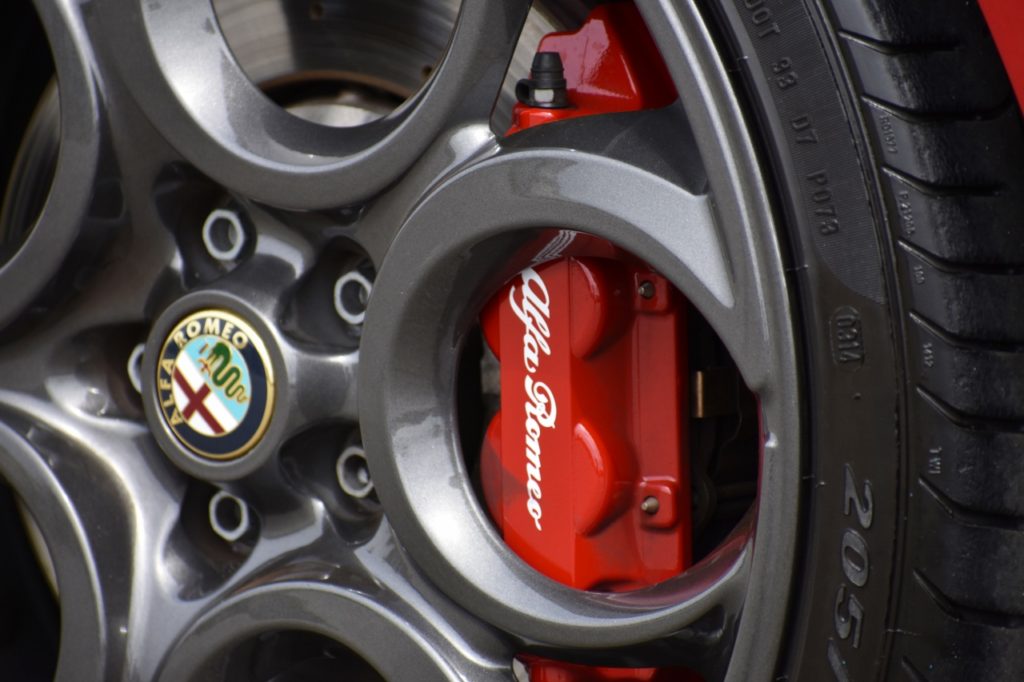 Inside the cabin, bare carbon fiber chassis elements pleasantly offer a mixture of fine-grain leather, cohesive microfiber, and soft carpeting. The comfortably bolstered seats are trimmed with smooth black leather stitched together by red thread and the center of the seats are filled with the adhesive microfiber inserts. Emblazoned upon the headrests are Alfa Romeo coat-of-arms stitched with red thread. Controlling the 4C through corners is a small-diameter steering wheel, also finished in black leather, with aft-mounted paddle shifters. An LCD instrument display surrounded by carbon fiber inlays with digital odometer displaying 6,600 miles driven resides directly within the driver's forward field of vision. Out of 500 Launch Editions, a bespoke plaque on the transmission tunnel claims this as the 484th vehicle produced.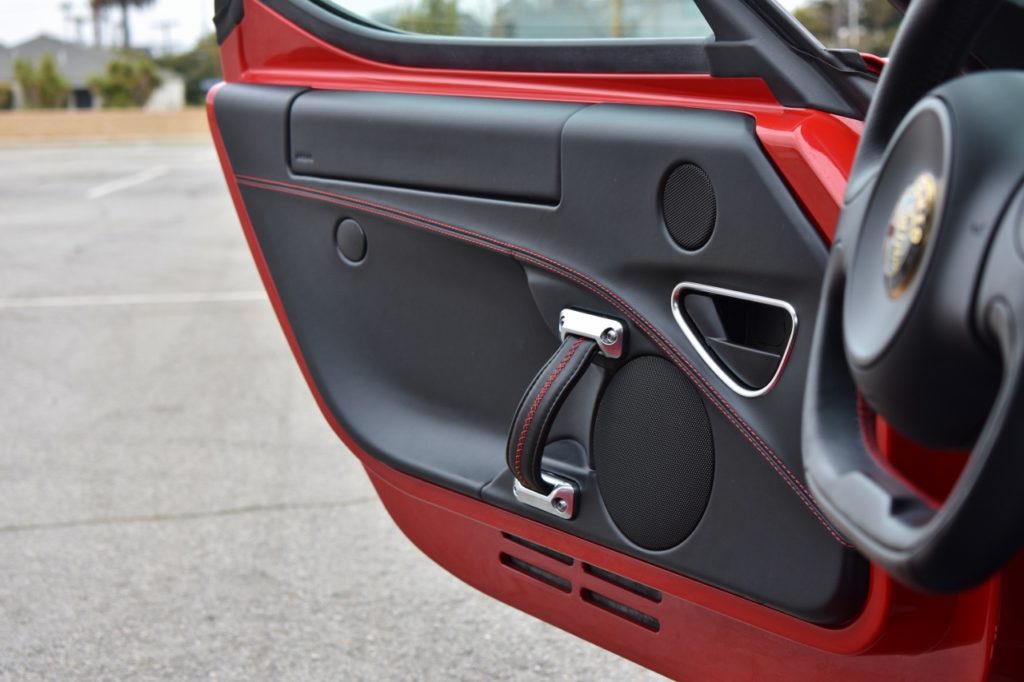 Power to the rear wheels is delivered from a 1742cc inline-four cylinder motor with a single turbocharger and intercooler. The six-speed dry dual-clutch transmission can be operated by the wheel-mounted shifters or simply run as an automatic. Modena evaluated the performance of this peppy four-banger and found it to produce 240 horsepower and 258 lb-ft of torque, which is overtly substantial considering the small proportions. An oil change was recently performed to prepare the 4C for sale, and the front suspension has new bushings and anti-sway bar brackets due to manufacturer issued service campaigns.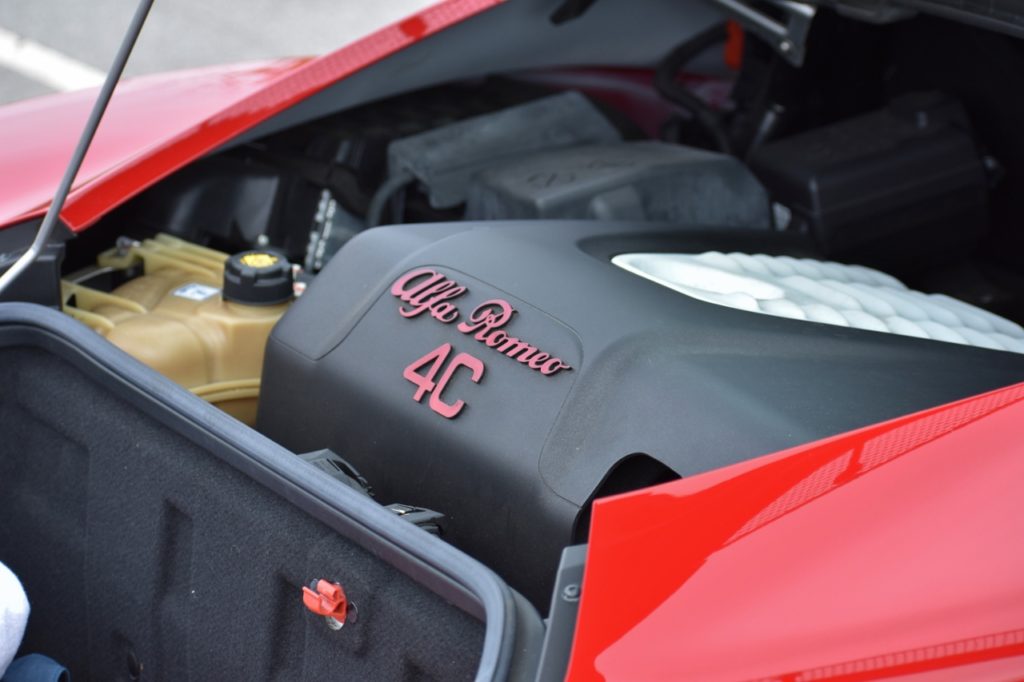 Initially sold in Florida, this Alfa has been a California resident for the past two years and comes with a clean title. The Carfax report shows two owners and details zero accidents or damages during its life. The original window sticker and optioned red Alfa Romeo car cover come along with the purchase. If you are in the market for a future collectible that turns heads and drives like a miniature Ferrari F40, then the 4C Launch Edition should have all of your boxes ticked. The sale commences soon, keep posted!