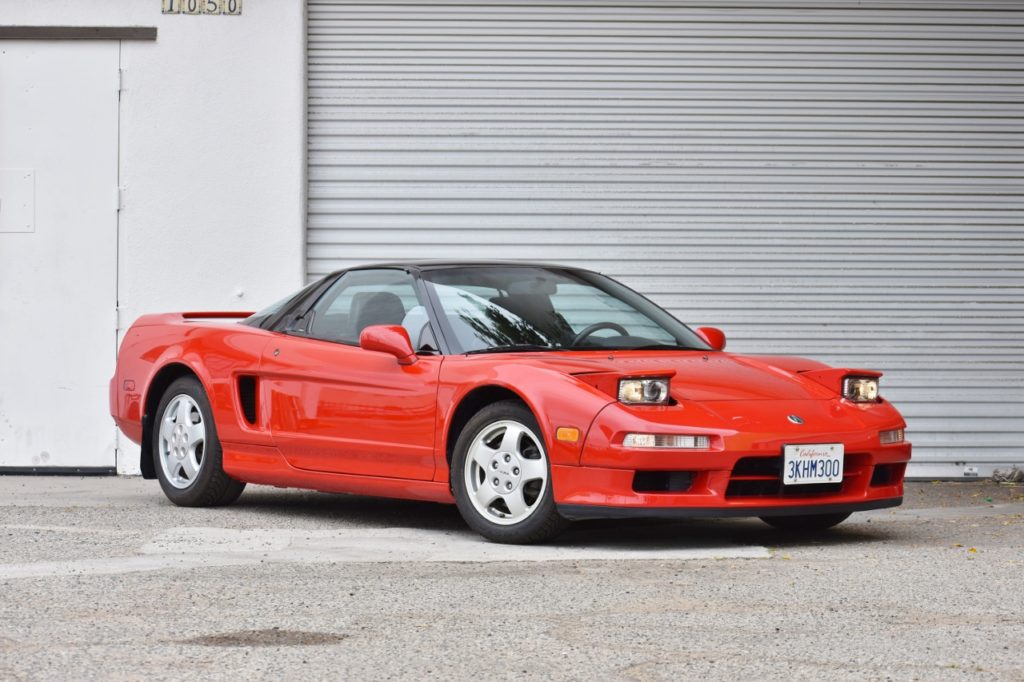 Sold – $48,500 (plus fees)
It is challenging to come up with superlatives for Acura's super sports car, the NSX. So remarkable was it when new that today nearly every aspect of the vehicle has been covered in multiple ways. Almost uncompromising attention to detail, novel manufacturing techniques, world-toppling performance figures, and a prosaic price tag all made the NSX stand out decades later. Driving one is genuinely regarded as a "must-do" among car enthusiasts once in their lives. So, with such a prodigious reputation, the chance to own a mint, early-edition NSX as we have on auction today should be a tantalizing prospect to anyone eager to have a nineties supercar experience. Here are the details on this gem.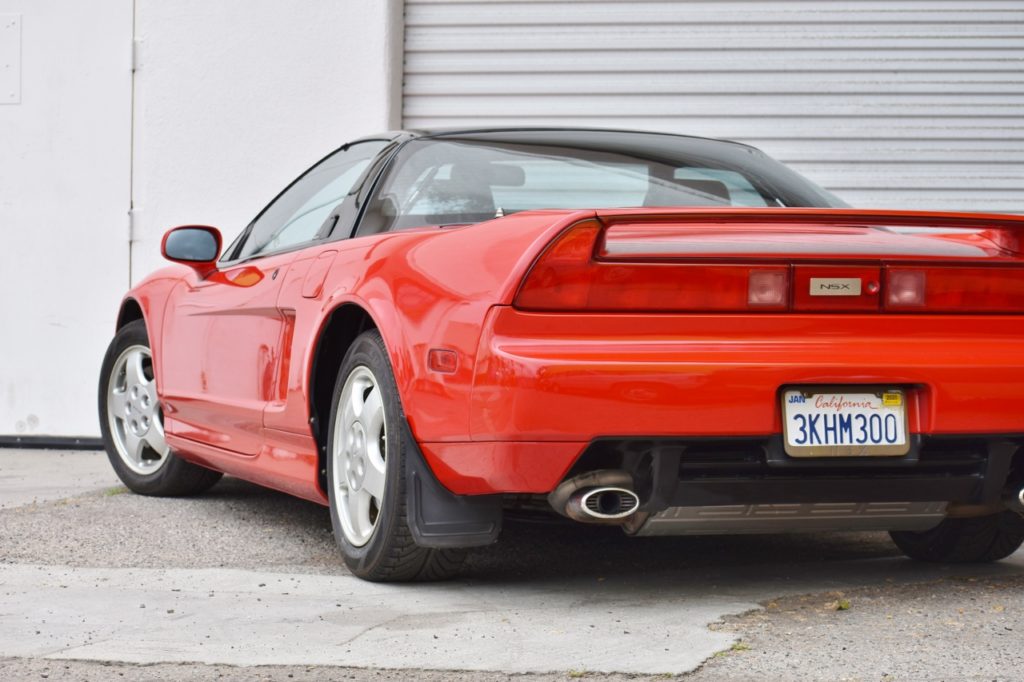 With its sleek, wedge profile and blacked out roof pillars, the NSX always appears low slung and ready to scythe its way through a series of esses. Our example is factory-painted in Formula Red, which is one of the three options available for the first-year NSX. The paint on the driver's side is a reapplication due to a minor traffic incident where another vehicle passed too closely and streaked broadside of the Acura. Although the paint is a close comparison, there is a slight saturation variance between the rear quarter panels. Aside from that, the exterior is in stock condition including the offset 15″ and 16″ wheels wearing older Kumho Ecsta Supra tires. Moreover, this NSX still sports its original, and now unobtainable, front splitter.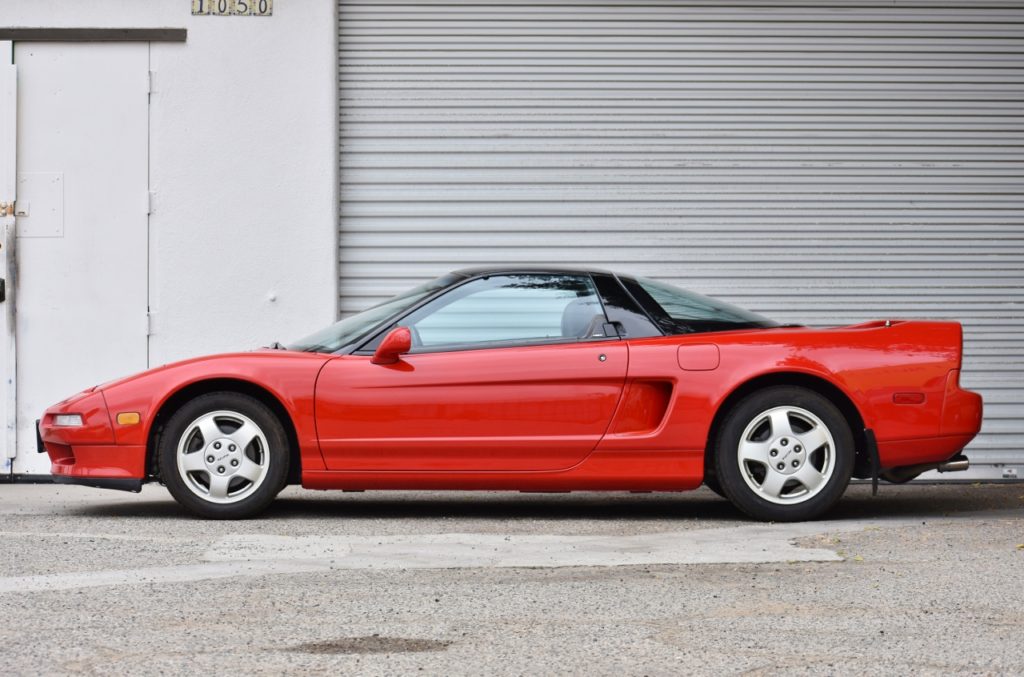 Calling the interior of an NSX a cockpit may be the most accurate use of the analogy. The door panels and interior trim enclose upon the driver and passenger and tightly bolstered seats, in our example black leather, wrap occupants and hold them snug. Aside from covering the four-way electrically adjustable seats, black leather is stitched to the dashboard, steering wheel, door panels, and center console. Optionally included from the factory are power mirrors and climate control. Inside of the center stack is the original stereo head unit, although an aftermarket amplifier has been fitted along with new speakers.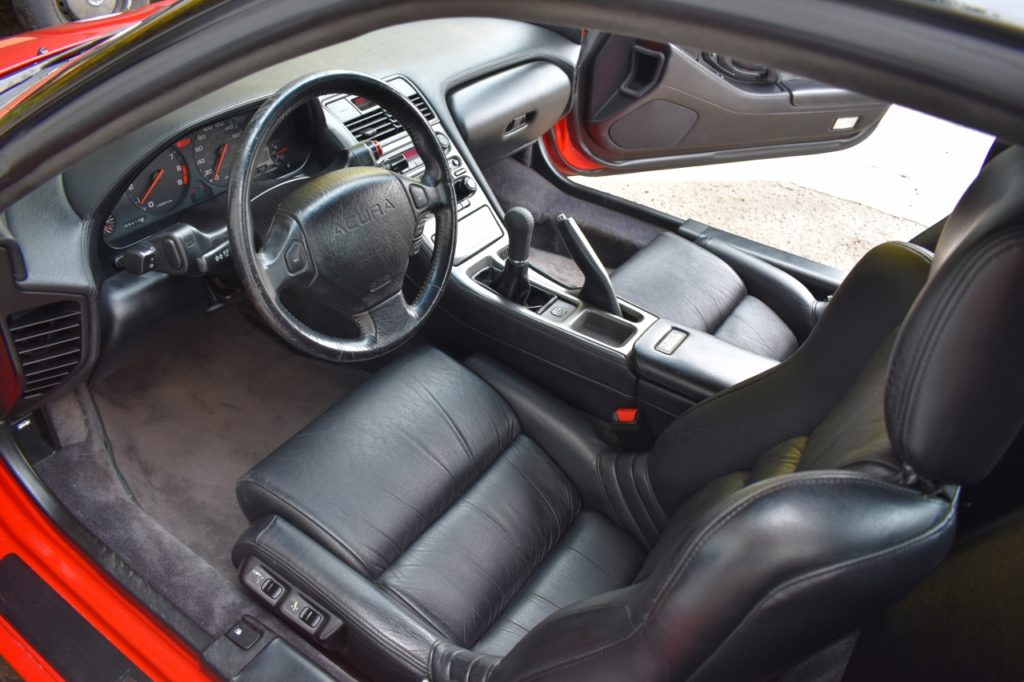 In terms of condition, the interior is entirely stock and presents itself with minimal amounts of wear. Both window regulators have been replaced due to failed units, and the shift knob is also new. The steering wheel and the seats do have some visible areas of usage but remain in excellent condition. Aside from those issues, there is some wind noise through the driver's door seals at high speeds. The standard gauges, such as the 9,000-rpm redline tachometer and 190-mph speedometer, operate correctly, and the integrated odometer shows over 68,000 miles.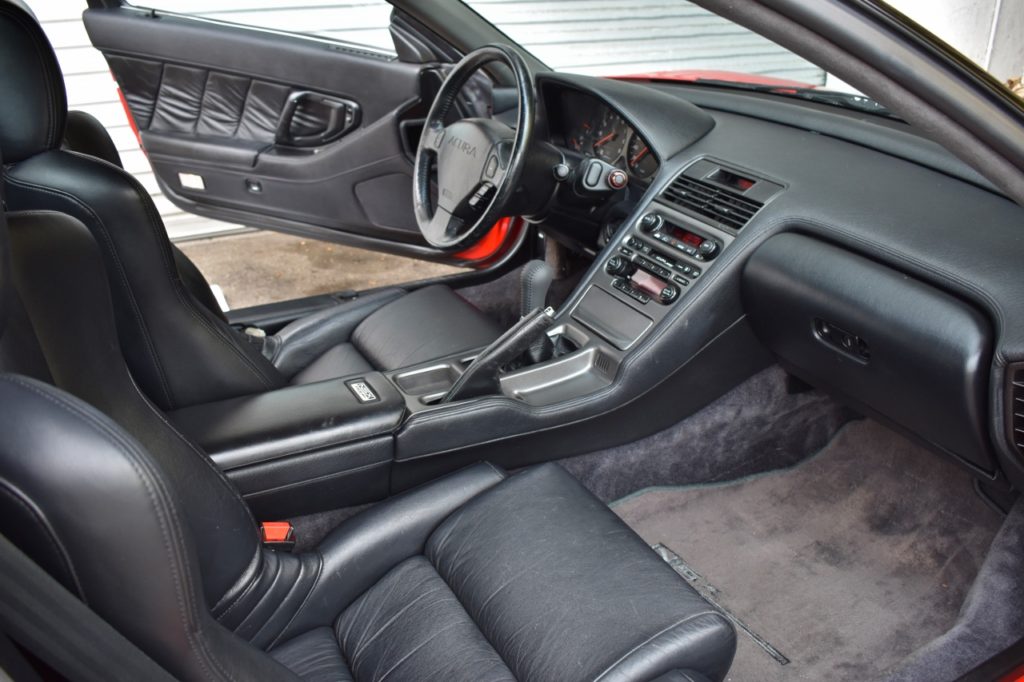 Mounted low and mid-ship is a 3.0-liter V6 engine with VTEC variable valve timing. When new, Acura rated the output at 270 horsepower with a substantial 210 lb-ft of torque being sent from the motor to the rear wheels courtesy of a five-speed manual transmission and a limited-slip differential. This transmission number (J4A4-1001907) indicates its production within a manufacturing period before the onset of snap-ring issues. Maintenance has been adhered to, and the owner has stated the replacement of the water pump and timing belt only two thousand miles ago.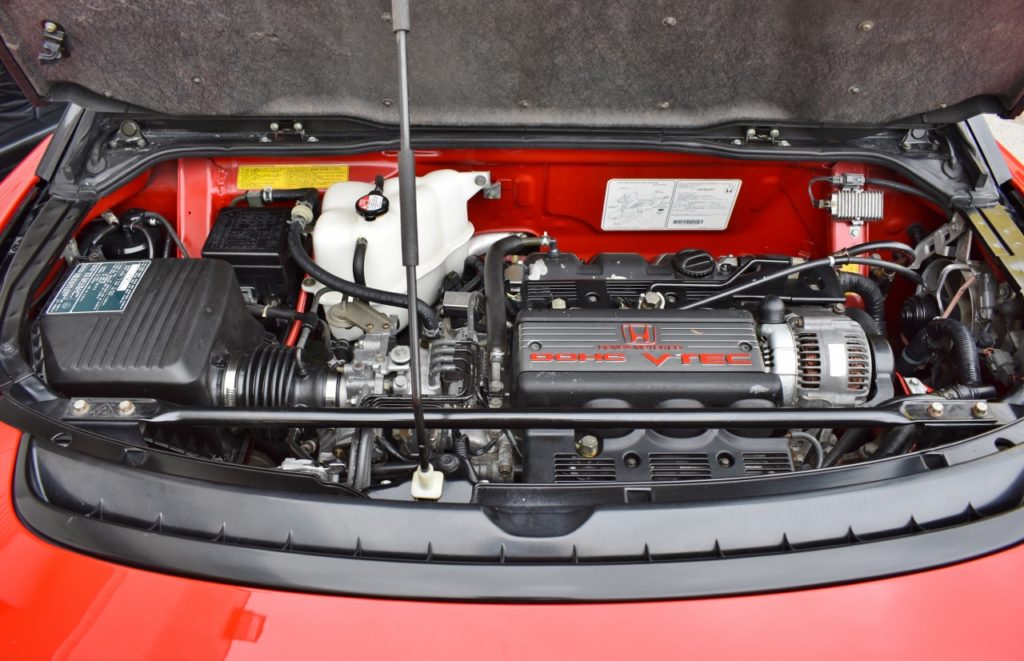 The current, and second owner, of this NSX, has been with the car since 2000. Initially sold in Ojai, California the Carfax report shows no accidents or damages, given that the scraping incident was all superficial. As such, a clean California title is supplied with purchase, as is a 4″ binder full of handwritten notes and service receipts. The factory tool kit has also been kept in order. Given the recent upsurge in popularity and pricing for Japanese sports cars from the nineties, the chance to own a near mint example of Acura's Ferrari-trouncing supercar is a special treat. Driving one truly is a tremendously sensational event, especially above 6,000 rpm. A wise word of advice, do not miss this opportunity to own Acura's new sportscar experiment.

Click on this link here to see the live auction on our amazing Acura!