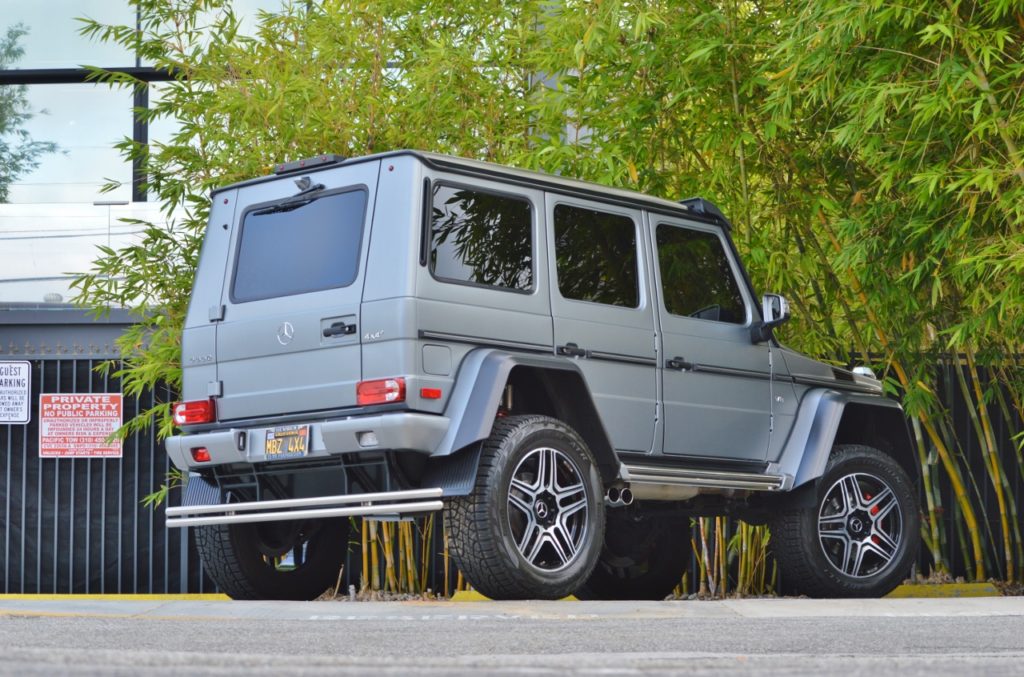 The Mercedes G-class is renown around the globe for its durability, design, and offroad capabilities. Engineered between the teams of Mercedes-Benz and Steyr-Puch during the 1970s, the goal was to create a strong vehicle for the German and Austrian military, but that could also be sold to foreign countries worldwide. Development began some seven years before the final product was even first sold in 1979. The rigorous testing Mercedes mandated required trips to the arctic circle, the Sahara desert, mountainous regions, and other treacherous terrains to ensure that the G-Wagen could heed any call to action. Despite being sold the public in 1979, the introduction of luxury equipment or any refinements for use were not introduced until three years after launch. To this day it stands as one of the longest continually running production vehicles ever sold by Mercedes, and their attention to details that will enhance and embolden its off and on-road effectiveness has only flourished with that time.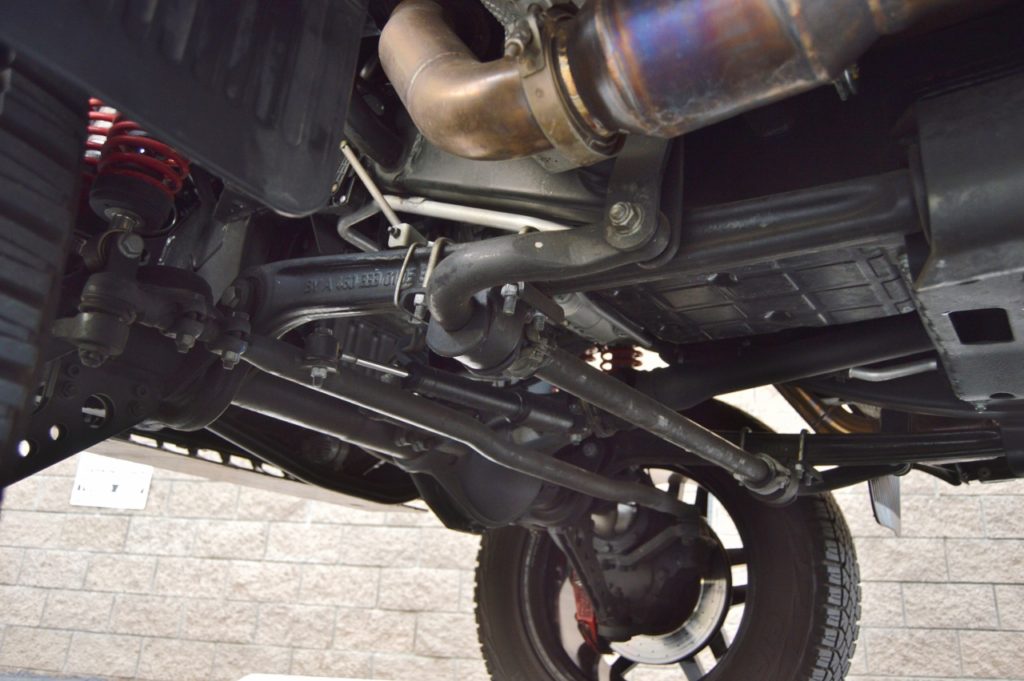 The second generation, introduced in 1990, has continued to this day and the example we currently have on auction is a 2017 example. However, while the G-class (in this body style) has been available in the United States market since a model revision in 2012, our G550 is far more exclusive. This G550, a 4×4² edition, is one of a batch of only three hundred units that were sent to the U.S. for sale. The G550 retains the second generation 463-chassis but shares integral suspension components and portal axles derived from the monstrous G550 6×6 variant. Those upgrades are visually outstanding even without a side-by-side comparison of the regular G-Wagen. The stock 18" ground clearance is granted by the suspension lift and bespoke 22" 4×4² wheels riding on Pirelli Scorpion all-terrain tires that are still in superior condition. The height affords a 39" fording depth that would make any Oregon Trail gamer envious. Mercedes-Benz also assures clientele that the center breakover angle has been increased some 23.4 degrees and the approach and departure angles have been improved upon.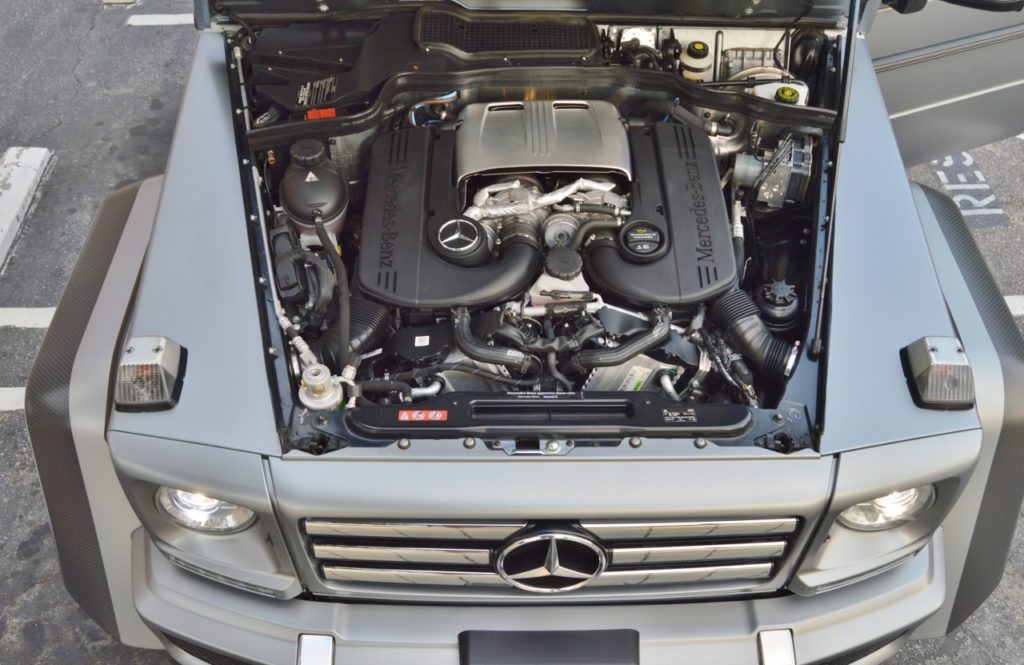 The motor, a 4.0-liter twin-turbocharged V8, produces a factory rated 415 horsepower alongside 450 lbs-ft of torque that is all sent through a 7-speed automatic transmission. With three differential controls to engage or disengage both transfer cases in the center console, the G550 offers drivers several options for how to best apply power to the terrain they encounter. The current owner (original purchaser) also chose to have RENNtech blow-off valves and downpipes with catalytic converters installed. So the motors vocals are happily more pronounced, and power likely increased a bit (the original downpipes with catalytic converters are included with the sale). Aside from those modifications the motor is stock and a 10,000 miles service was recently performed by a certified Mercedes-Benz dealership.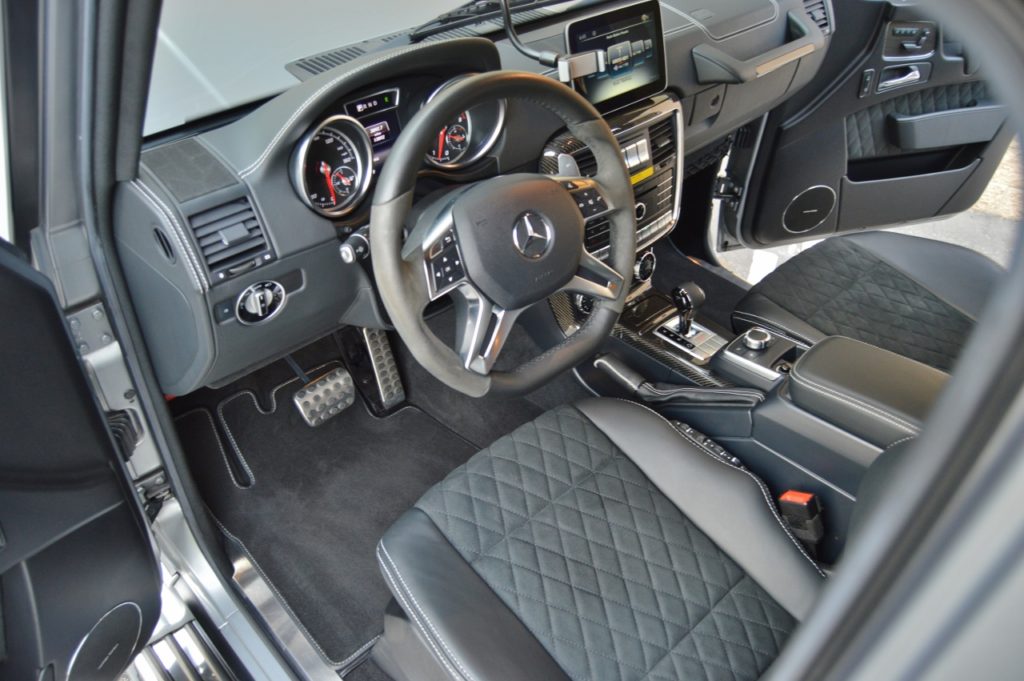 External paint color is a matte finish named Platinum Magno. Carbon fiber wheel arches, along with a black roof and trim pieces, smoothly enhance the stale shimmer of the matte paint. Providing illumination for nighttime excursions are the factory Bi-xenon headlights, and roof mounted LED floodlights. Additional factory equipment that helped total this truck out to an original $229,000 MSPR include a COMAND navigation system, a Harmon Kardon Logic7 stereo system, Apple and Android compatibility, and black Nappa leather seats with DINAMICA microfiber inserts contrasted by white stitching. Honestly, with only 14,000 miles on the odometer, this G550 is as new as you can get but far rarer than what you might find at the Mercedes lot today. So if you are looking for the ultimate adventure vehicle to dominate the trails, mountains, or indeed any obstacle, then this is the Mercedes-Benz that genuinely goes wherever you go.