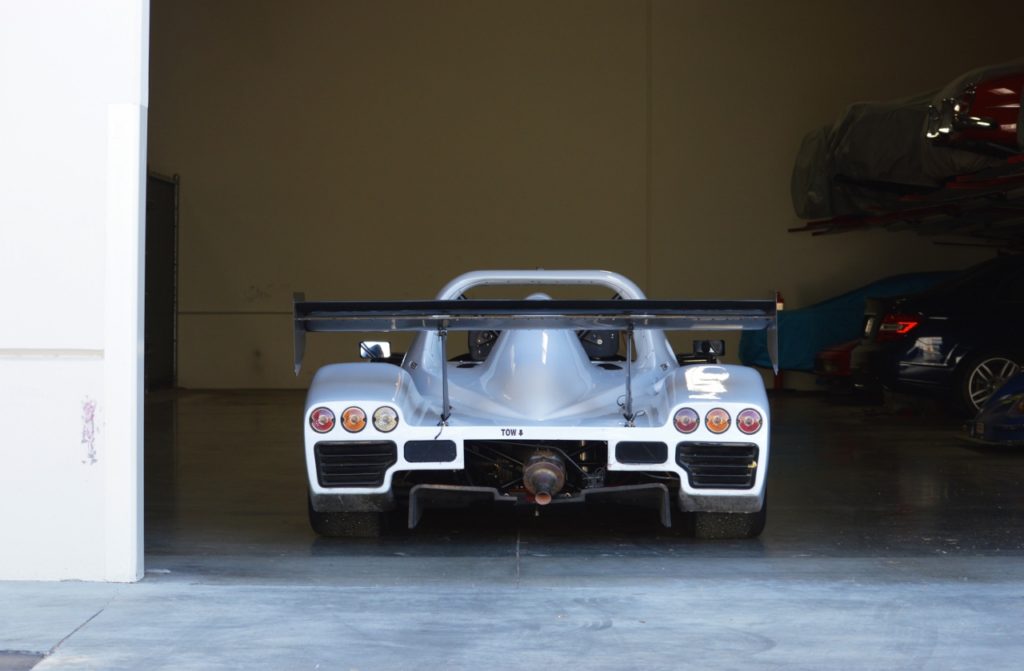 Sold – $21,003 (Plus Fees)
We let you know last week that the most produced, 1,100 made and sold as of 2018, and successful prototype style sports car was coming to auction soon, well here it is, Radical's SR3! Continuously grown in notoriety and popularity since its introduction in 2001 the SR3 is favored for its ease of driving and precision. Selected for races such as Formula 1's Race of Champions, the Challenge Championship, European masters, and more, the SR3 consistently proves a promising choice for aspiring contenders on the road courses across the globe. As of today, we have one live on our auction block that is in choice condition with only 80 hours on the clock.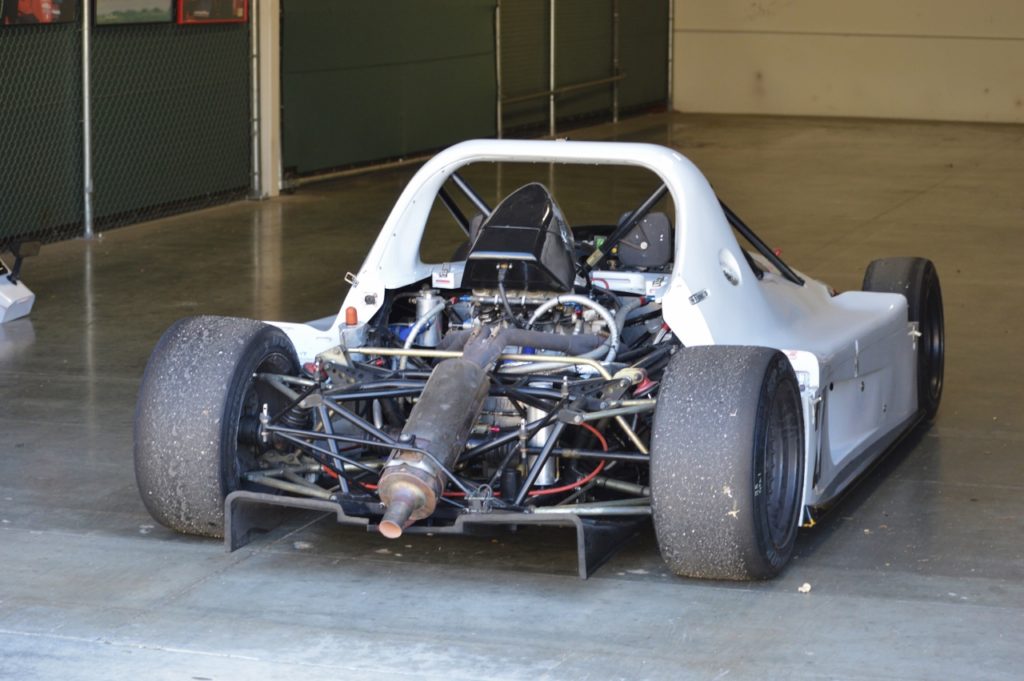 Powered by the optional 1500cc Suzuki inline-four, this 2004 model churns out an alacritous 260 horsepower – indulgent considering the SR3's featherweight poundage (~1300 pounds). The motor is in excellent condition because earlier this year new bearings were installed by AF1 of Austin, Texas, so the engine has been torn down and rebuilt – partially. At the same time, the transmission (a six-speed sequential unit) was entirely reassembled. However, it does seem that there may be some slippage during hard acceleration in second gear, although it is likely originating due to outside influences as it is isolated to second gear.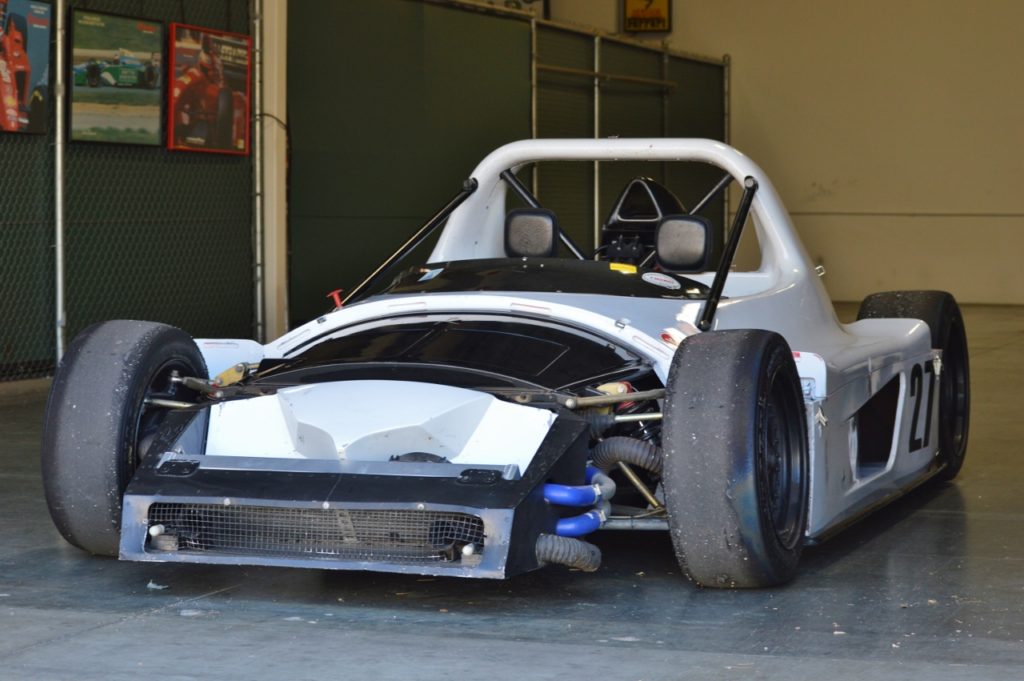 The stock suspension arrangement, wishbone control arms in the front and rear and adjustable coilovers, are all in good working order. The brakes do have some use but still have quite a bit of life left in them, so a replacement set is not necessary immediately. The rubber this SR3 is rolling on is a fresh set (2018 purchase date) Dunlop SP Sport slicks which have seen a single track session during the current owner's final track outing where he was instructing a High-Performance Driver Education (HPDE) event.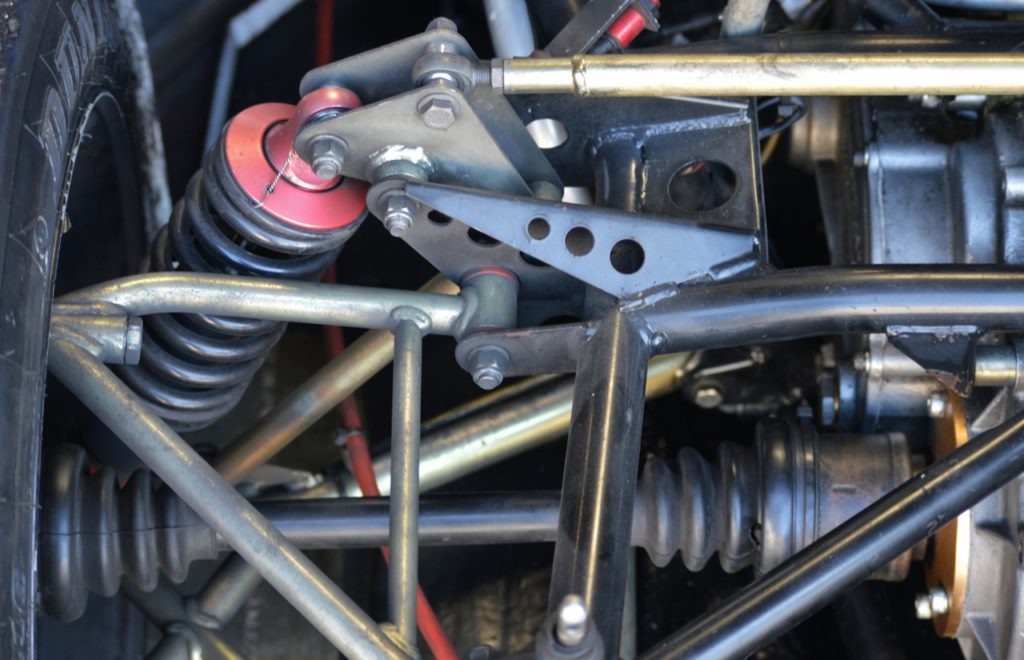 The focus on pure performance potential has been Radical's ethos for the production of all of their prototypes. As such, the exterior of the SR3 is just as austere in its demeanor as the interior. The high downforce package finished in black has been fitted over the top of the glossy white fiberglass body. With that package is a front splitter whose latitude extends out and up to form non-adjustable dive planes, plastic underbody paneling that ducts out to rear diffusers, wheel well air pressure reduction louvers, and an adjustable rear wing. An incident with a loosely tied down Lotus on a hauling trailer caused slight damage to the front splitter, and sufficient repairs were performed, but the repair work is noticeable. Other modifications by the previous owners were limited only to gloss black blanking plates retrofitted overtop of the headlight cradles.


The interior affords space for two persons sitting in same lightweight, fixed-back bucket seats. Installed are five-point Sabelt harnesses that are in safe condition, although their legal eligibility for race approval has expired. Behind the detachable Alcantara steering wheel are a digital instrument panel, a digital gear indicator box, and two analog gauges for gasoline level and voltage. While all systems typically function as intended, it was noted by the previous owner that there is an unreplicable occurrence with the displays (specifically the gear indicator, rev counter, and oil pressure). Additional equipment installed includes a shift light indicator, floor mounted fire extinguisher, and a transponder. Simply put, if you're in the mood to make moves at the track, check out all the photographs below and get to bidding!