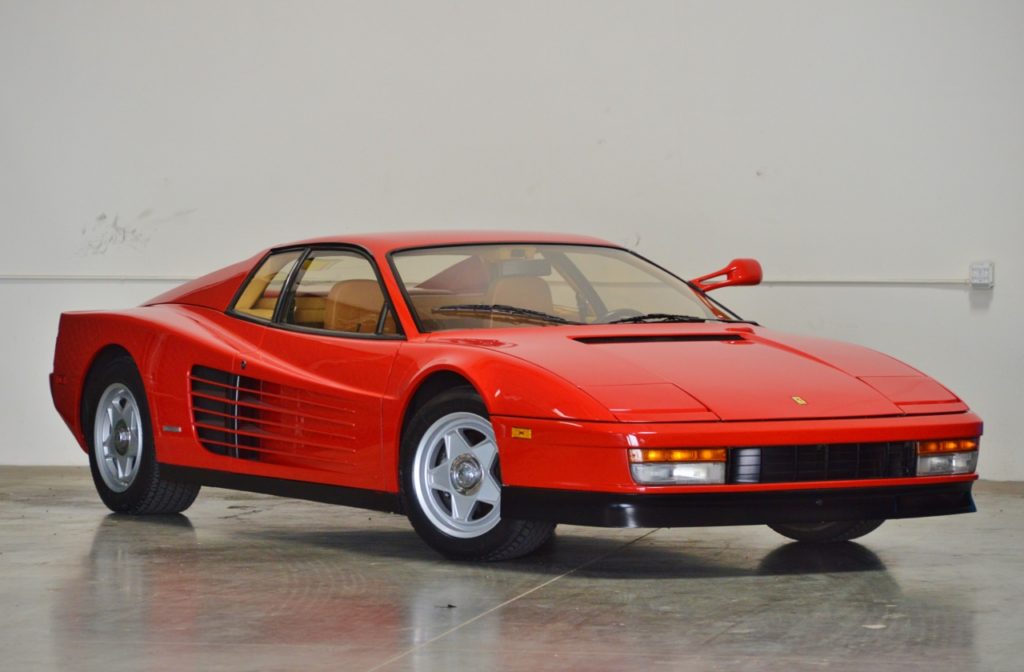 "Testarossa" translates from Italian to mean "Redhead," a nod to the fiery coloration of the intake headers of Ferrari's cars. Aside from that designation, the infamous rouge has long adorned many of the most popular race cars and road cars that Maranello has ever manufactured. 1984 marked the first year that Ferrari decided to christen its newest flagship as the "Testarossa" and its popularity – to this day – cannot be understated. Even the most novice car aficionados are familiar with how hallowed the car is. Near 10,000 of the models were produced up until its departure as the 512 in 1996, making it one of the most popular models ever created. It was also the final mid-engine V12 Ferrari that they ever made which was not a hypercar exclusive release.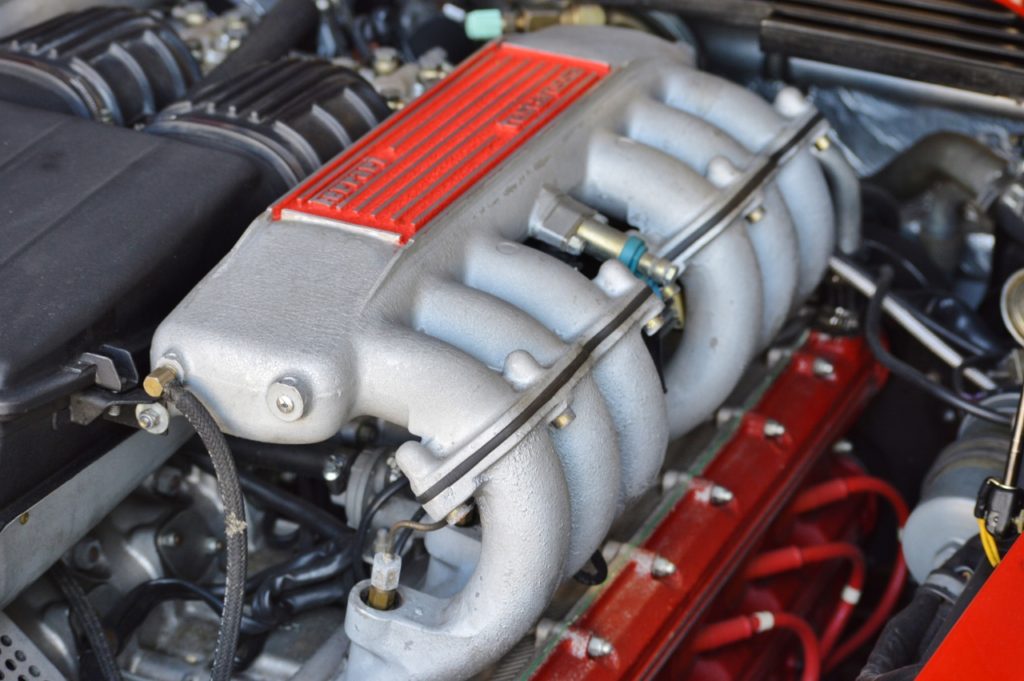 This Testarossa, one of only 300 assembled on the line in 1986, has some unique features that truly make it one-of-a-kind. For starters, it has an asymmetrical cooling duct in the front spoiler that exudes pure 80's charm. Lightweight magnesium center lock five-spoke wheels endow a bit of racing technology and pedigree to the pony. However, they will look just as perfect posted outside of the most fashionable Miami nightclubs. Drop down into the low-slung interior, and you'll find a beautiful two-tone dark brown and tan full leather interior with a matching floor mat set. Although some shrinkage is apparent on the seating surfaces, the leather is original and in superb condition. Aside from the cool aesthetics of fine Italian leather, the a/c system was repaired in 2017 and provides cold air on request.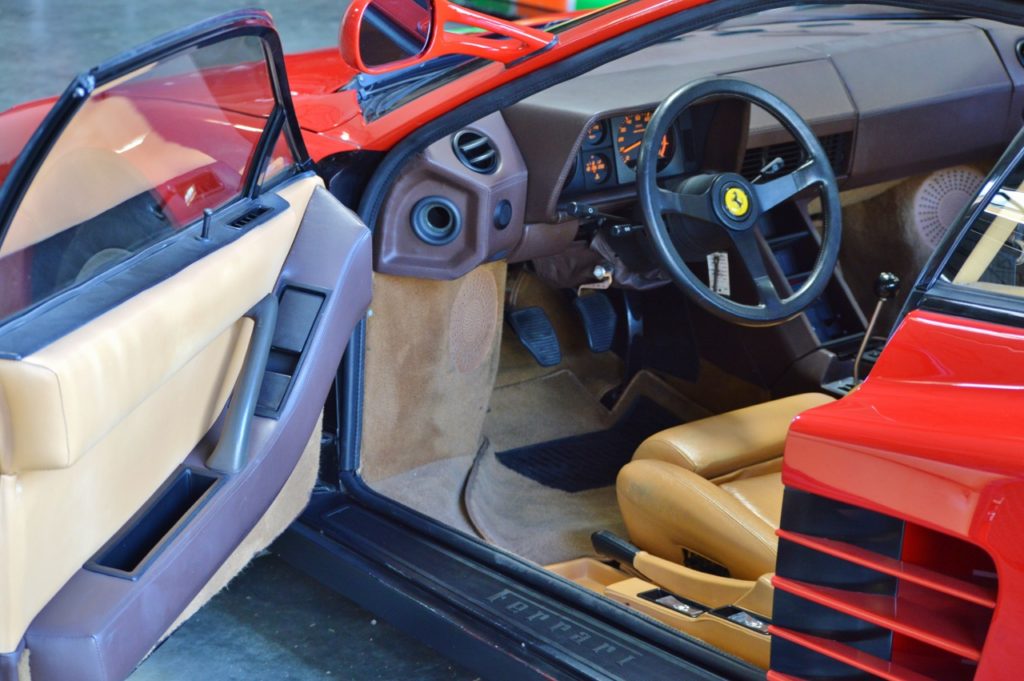 Repainted to Rosso Corsa by the previous owner, this early 80's Testarossa is a masterpiece to behold. Plus it is fitted with a sonorous Tubi exhaust system, making this already eye-catching car proudly sing along the causeways. Twisting the lightweight wheels along the tarmac is a vaunted 4.9-liter V12 which drops a new-sports car competitive 385 horsepower through the five-speed transmission. A valve job, timing belts, and a new alternator were all recent repairs that can make for a sure-fire startup when you are ready to depart. At less than 19,700 miles (the previous owner added a mere 300 to the clock) this Ferrari is as close to showroom ready as you could get from a car that is over thirty years old. The Testarossa is more than a vice invoking visage of the 80's, it is the last embodiment of the pre-hypercar mid-engine Ferrari models, and that is something worth cherishing.