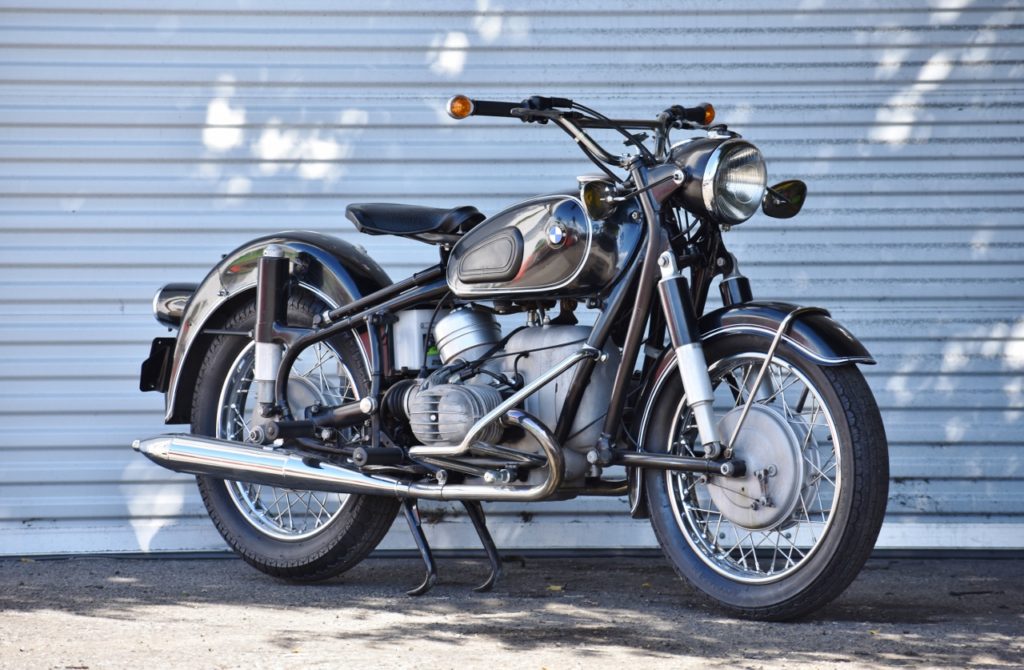 Sold – $9,100 (Plus Fees)
Known around the world for their durable construction and mechanical longevity, BMW's R50 models first established the reputation that modern BMW Motorrad is built upon. Over 100,000 units were constructed – in varying designation – throughout the R50's nineteen-year production life. Although primitive by contemporary standards, their design – much like cars of the era – is still viable for daily commuting and they are indeed collector pieces. On the auction block today, we have an R50/2 example from 1965 well-kept and in perfectly period-correct condition.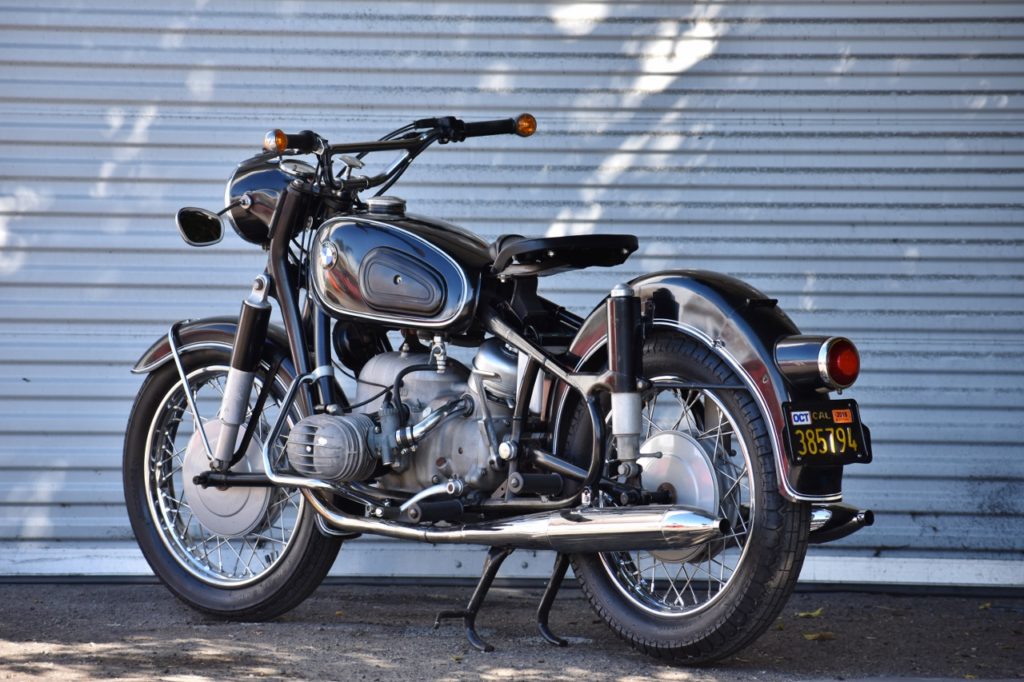 Standard Black paint covers the frame and has not suffered much due to regular use, although there are some small touch-up areas and chips. Decorative white pinstriping boarders the fuel reservoir and outlines the fender plate edges. Chrome accents and exhaust pipes nicely enhance the exterior with an appropriately vintage sixties feel. Complementing those items, are wire-mesh wheels finished with chrome on the spokes and along the circumference of the wheel. Housed inside are front and rear 220-mm drum brakes. Respectively, the front drum features double leading shoes with a single leading shoe in the rear. A mismatched brand of tires, each roughly fifteen years old, are currently equipped.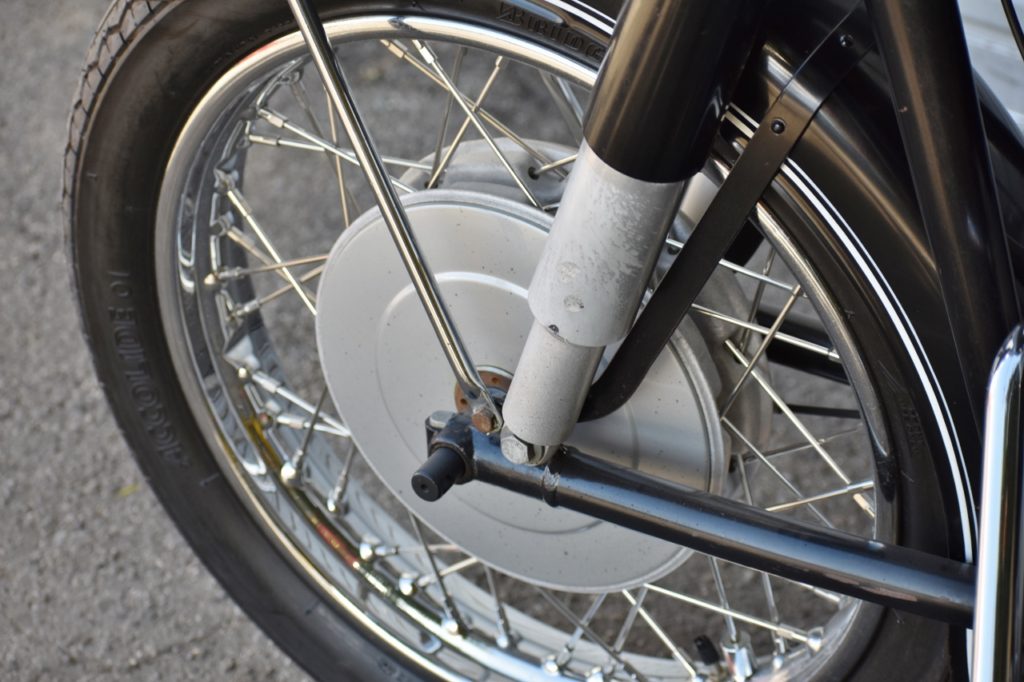 Accessories to the bike include Magura rubber grips with Hella bar-end turn signals. Providing a rear-view is a set of chrome-plated side mirrors affixed to the headlight. Currently, the rider sits on a Pagusa saddle, but the seller's evaluation of the rear fender leads them to believe that a bench saddle for two passengers may have initially been equipped. The standard issue 1960s black California license plate is still registered to the bike, although the adhered registration sticker has expired.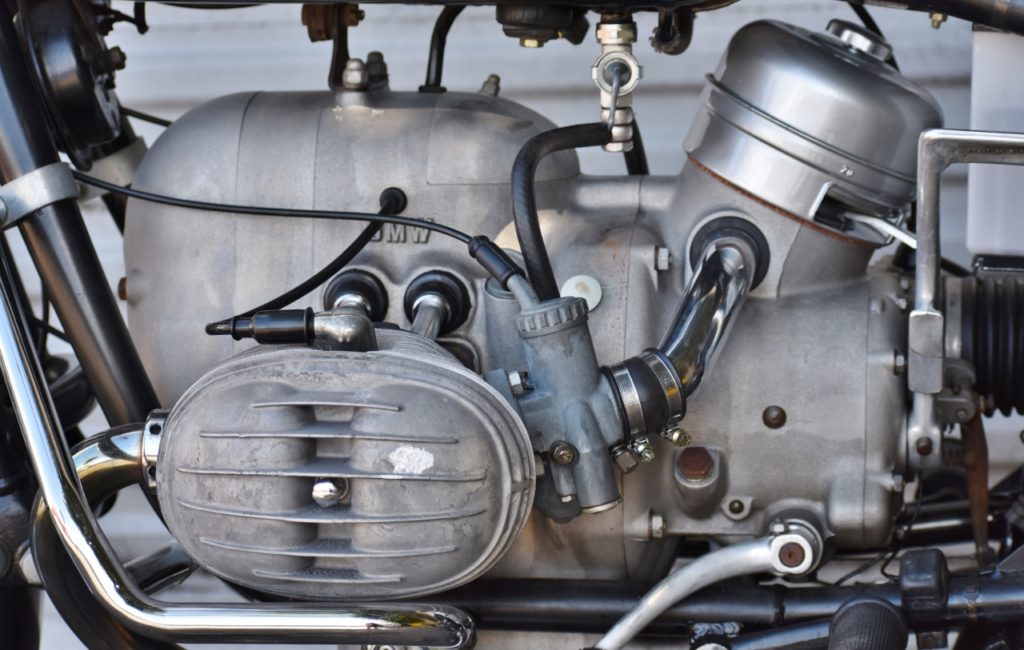 From the factory, the R50/2 came with 26 horsepower from its 494cc opposed-twin engine. This power is sent through a four-speed transmission to the rear wheel via an enclosed oil bath shaft drive. Adequately maintained by its owner, a series of recent maintenance updates were performed: new fuel hoses were fitted, a brand-new fuel shut off valve was installed, and the carburetors were cleaned. However, the owner informs us that further cleaning and tuning would be beneficial to performance.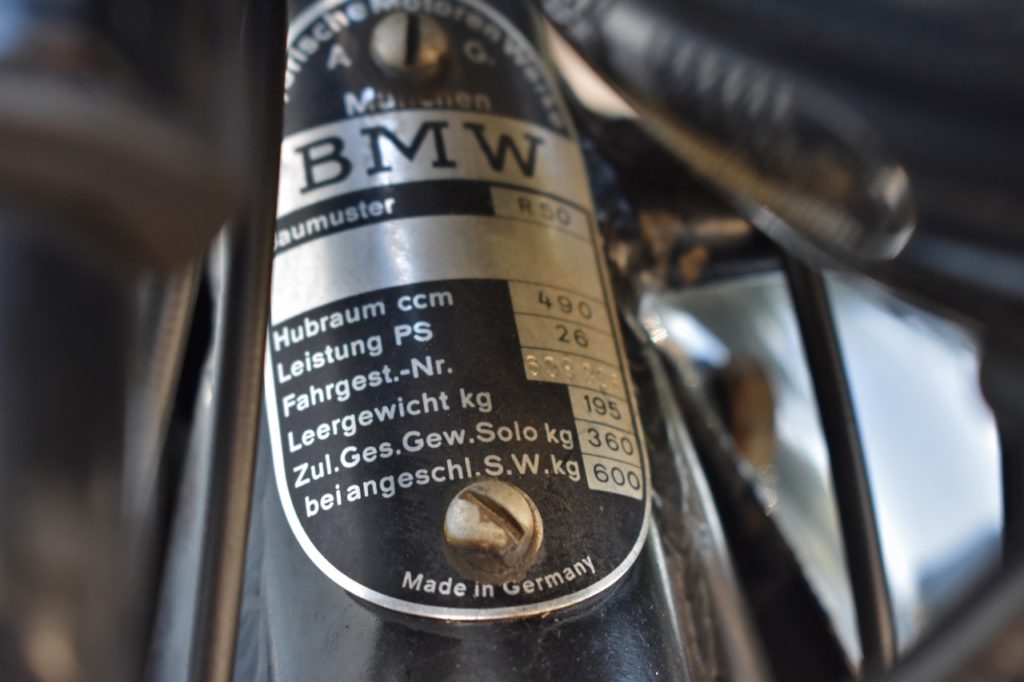 A single gauge provides speed up to 120-mph with a five-digit odometer inside. As of now, 15,000 miles are shown; however, the exact mileage is unknown. The owner informs us that while a steering lock is present, the key for it and the tool kit is absent. As of now, the auction is live, and the BMW comes with a clean California title. So for those looking to take a liberating road trip, this sturdy old bike may be the perfect companion to take you into the wild.