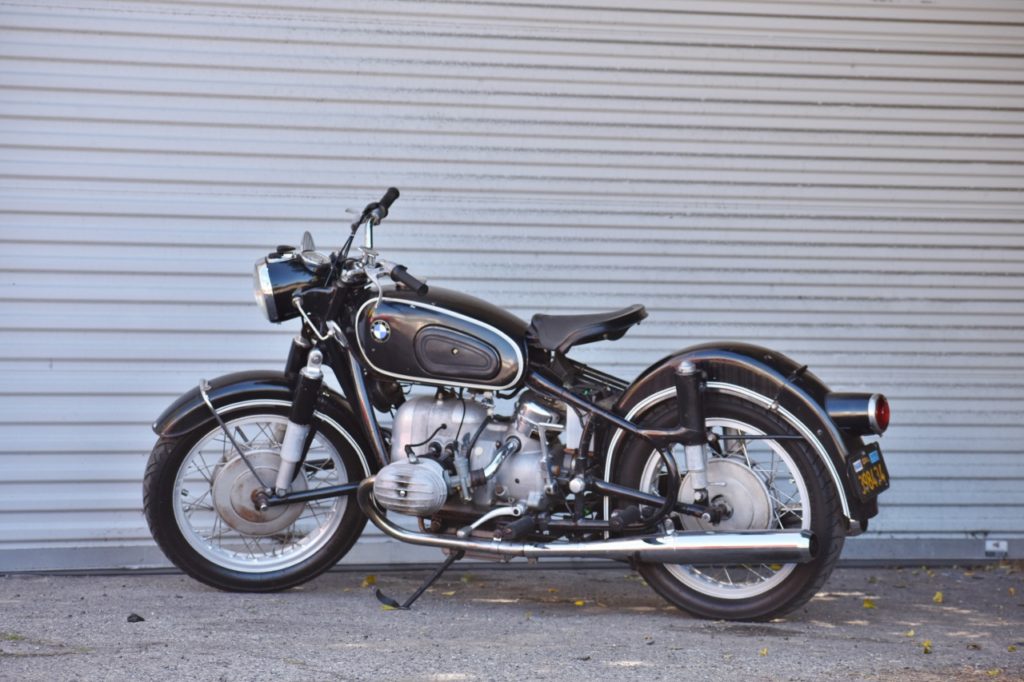 Sold – $7,200 (Plus fees)
Basking in the spotlight's warmth during its grand debut at the Brussels Motor Show in 1955 was BMW's newest mid-range motorcycle, the R60. Along with its siblings, the R60 premiered to the world as an auspicious torchbearer to its prosperous predecessors. An entirely redesigned frame augmented considerable improvements to driveline and suspension operation. At the conclusion of its nineteen-year production program, the R60 and kin had amassed over 100,000 unit sales, impressively demonstrating the popularity of the platform. Trading today on our auction block is a stunning 1959 R60 still paired with its first state-issued black California license plates.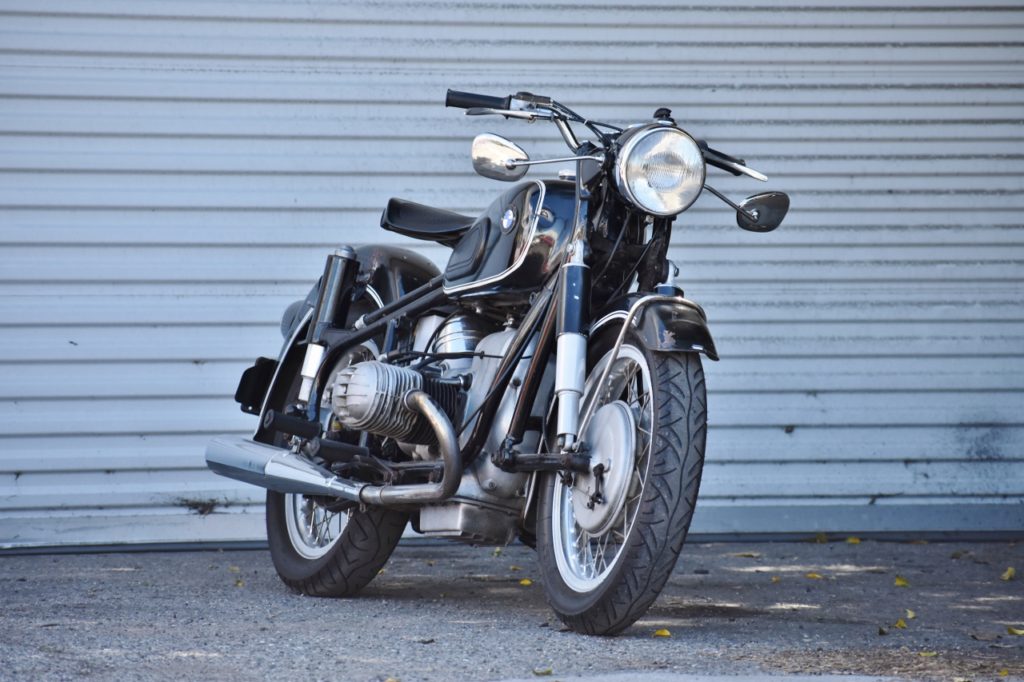 BMW chose to spray this R60 in Standard Black, and the beautiful glossy finish is highlighted by white pinstriping around the fenders and fuel tank. Considering the bike has never received a reapplication of paint, this original coating does contain areas of fading, chipping, and some corrosion spots. Exposed chrome trim and polished metals show erosion in amounts commensurate with the paint. From the showroom this bike likely sold with a tandem or pillion seat; however, a Denfeld solo seat is currently affixed.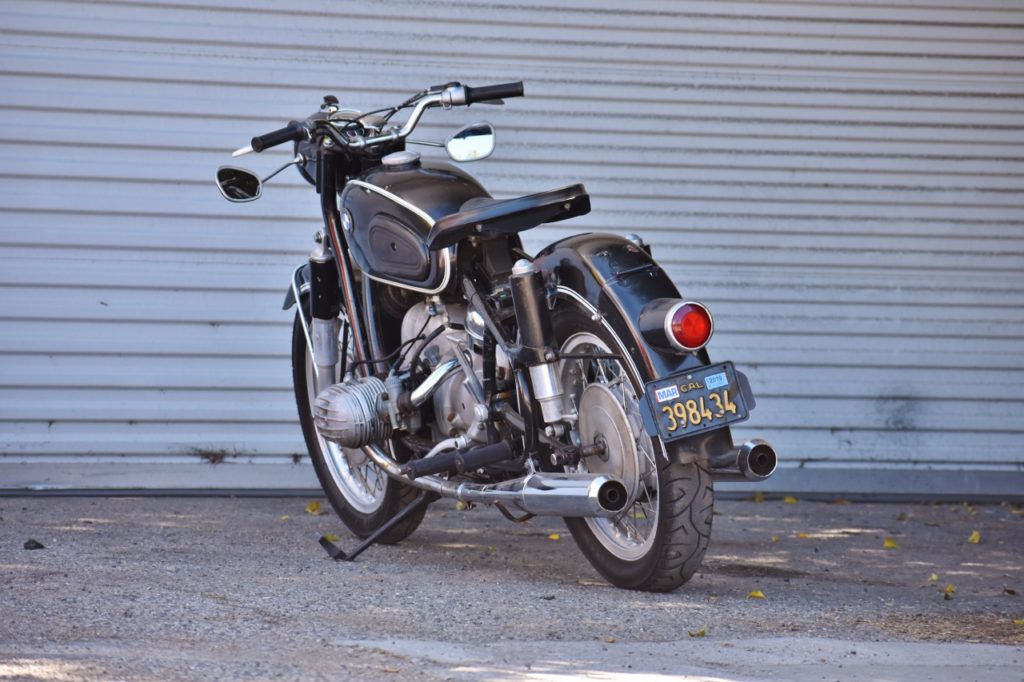 One of the advancements instituted for this new range of BMW bikes was an Earles front fork with hydraulic shock absorbers. This revolutionary design works to alleviate excessive front-end brake diving commonly caused by conventional telescoping fork setups. Outback, a distinct rear swing arm arrangement was used, also paired with hydraulic shocks. The R60 rolls on multi-spoke polished wire wheels comprised of integrated 200mm brake drums, and the front drum is filled with two leading shoes.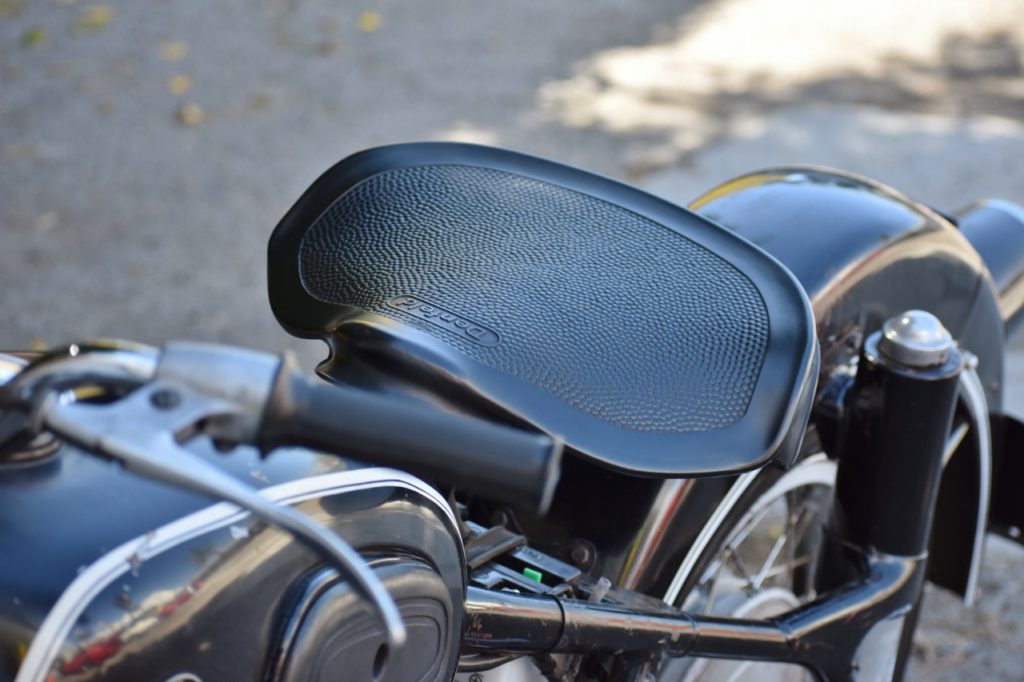 A single gauge mounted to the headlight provides riders with a 120 mph speedometer combined with a five-digit odometer. Below is a neutral indicator light that is operational. Attached to the headlight are two chrome-plated rear view mirrors. The current owner informs us that there is not a set of keys for the steering lock or fuel tank tool kit.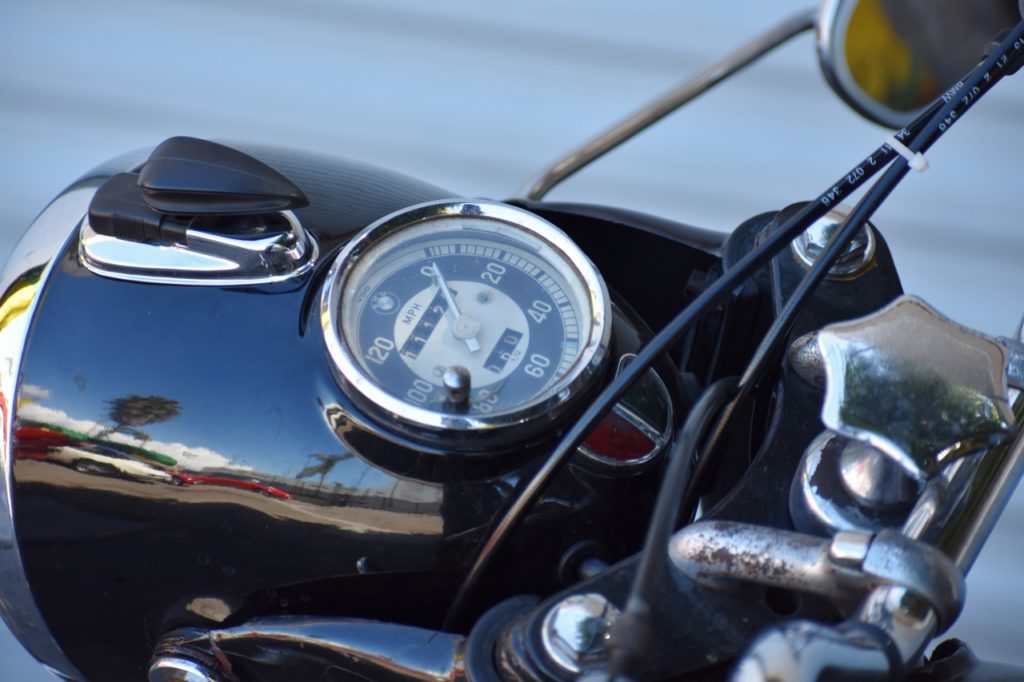 Manufacturer rated at 30 horsepower when new is the air-cooled 594cc opposed twin engine. Power is sent to the rear wheels through a four-speed transmission with a diaphragm-clutch and innovative oil-bathed shaft drive. The seller has recently exchanged the throttle cables and various hoses for new equipment. Additionally, an oil change and some other tune-up work were performed in preparation for this sale.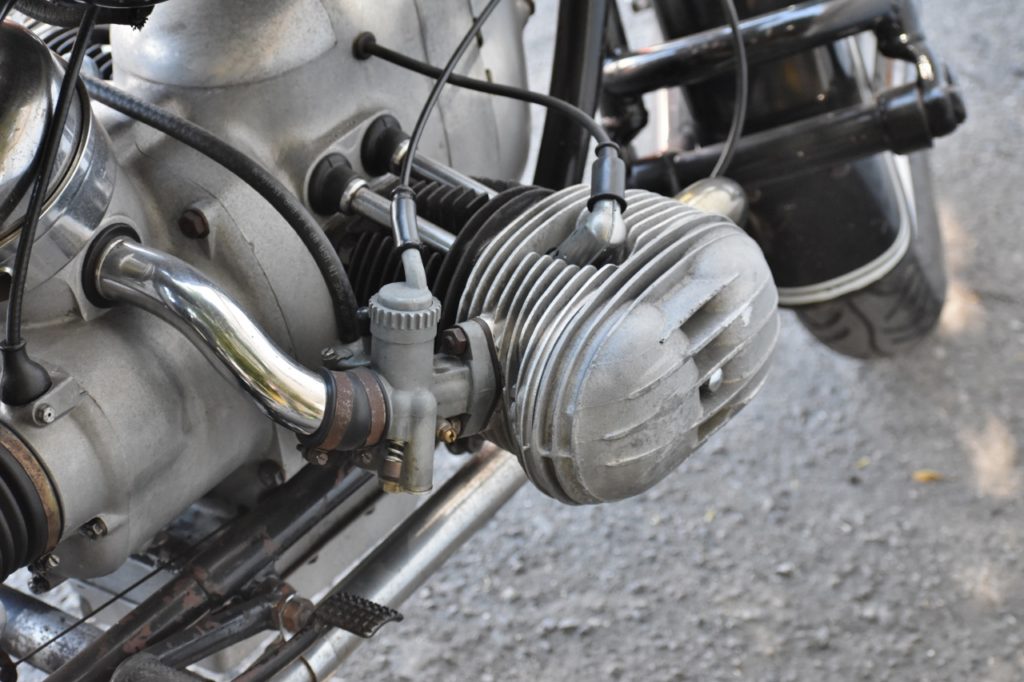 First sold in San Francisco, this R60 has been loved, used, but not abused. The R60 arrived in the fifties to further reinforce BMW's nascent reputation for the construction of sturdy, reliable motorcycles. Piloting an R60 unequivocally engenders that expectation. The bidding is now live, and this R60 showcases a prime opportunity to purchase a genuinely collectible bike.