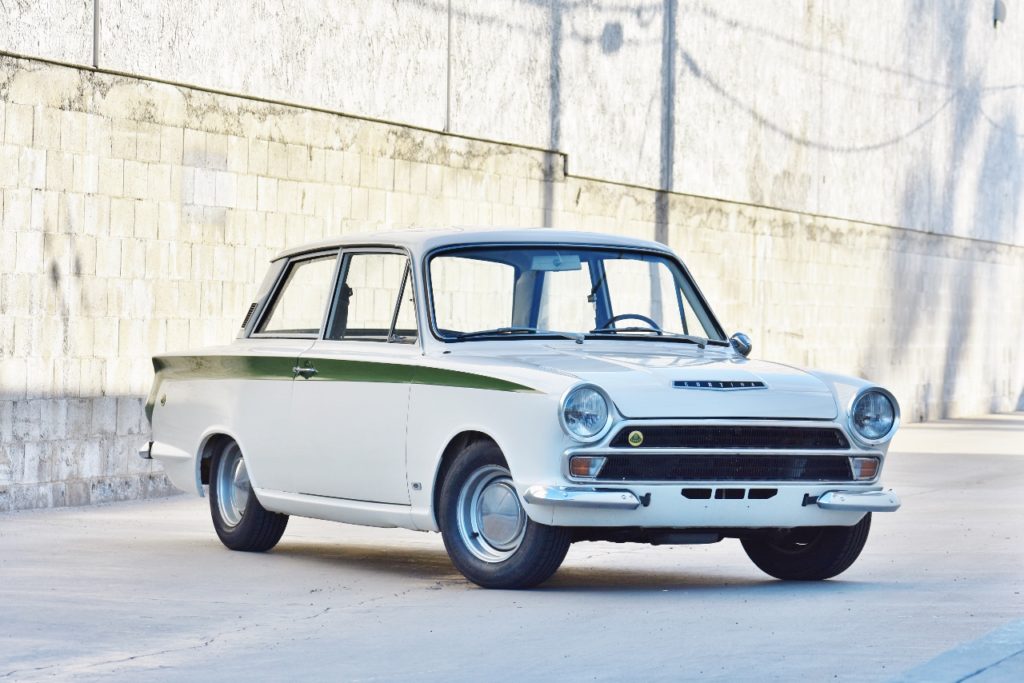 Sold – $75,000 (Plus Fees)
Throughout the 1960s, Ford was heavily branding themselves for Total Performance. In essence, it put massive amounts of dollars into Ford racing endeavors of nearly any kind to showcase their cars as world-beating champions. From Le Mans to Rally Championships to NASCAR they did it all to win. During this development, Colin Chapman at Lotus was eager to see the development of a new Ford engine with twin camshafts for use in their upcoming Elan. Knowing this, Ford approached Chapman about a partnership where Cortina bodies and the new Twin-Cam motors would be modified with suspension and mechanical parts by Lotus so that Ford could homologate them for Group 2 racing. They accepted, and one of the first super-performance saloon cars was conceived.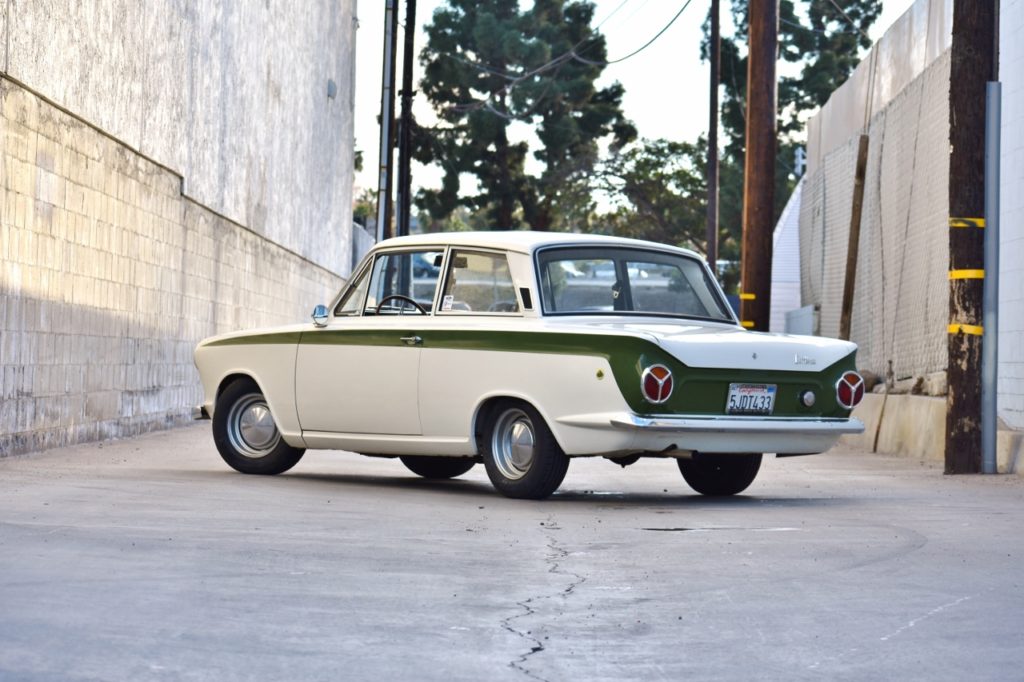 Our example today, from 1966, represents the final model year of production for the Cortina. Modifications began in 1963 and concluded with only 3,306 finished cars three years later. Although the original Cortina models had substantial amounts of exciting racing technology and alterations, by 1965 a portion of those enhancements had been phased out to make the Cortina more livable. Sold in Maryland in 1967, this U.S. market Cortina does not possess the lightweight aluminum pieces doing instead with the standard steel items. The seller notes that some of the panel fitment (particularly the front right hood to fender) is a bit misaligned. 13" steel wheels that wear polished chrome hubcaps and new tires dress up the exterior and compliment the chrome accents and Marchal headlight rings.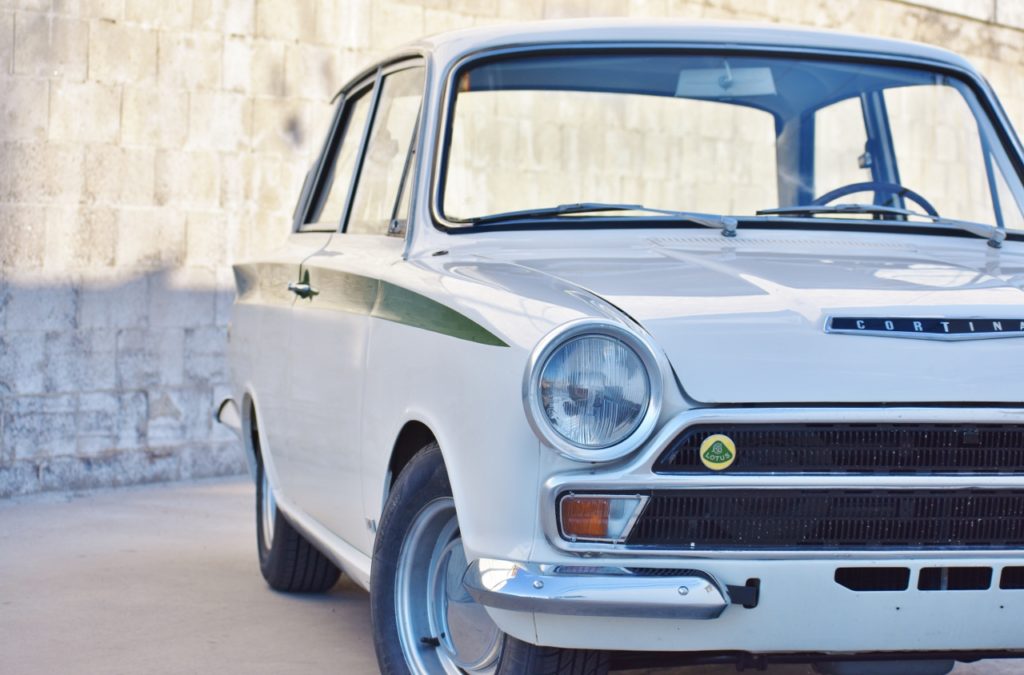 This Cortina remained with the original owner until 1975 and then transferred hands to multi-SCCA Champion John Kelly. From then it traded hands a few times before ultimately belong to a Cortina specialist in Southern California who is selling the car today. During Kelly's ownership, the Cortina was repainted in the traditional Ermine White with Sherwood Green band-striping that it sports today. The paint remains in good condition but has some touch-up areas, a small dent in the hood, and minor paint chips due to routine use, although no rust is evident. Inside the trunk compartment are the spare wheel and battery which were relocated by Lotus designers to improve weight distribution. The owner reports that corrosion is visible around the bay and has separated the seam sealer and paint around the fuel reservoir. However, as noted, there is no rusting. Below the trunk are two metal lacerations that the owner suspects were caused by a tow truck incident in the past. A rubber trunk liner is provided with the sale.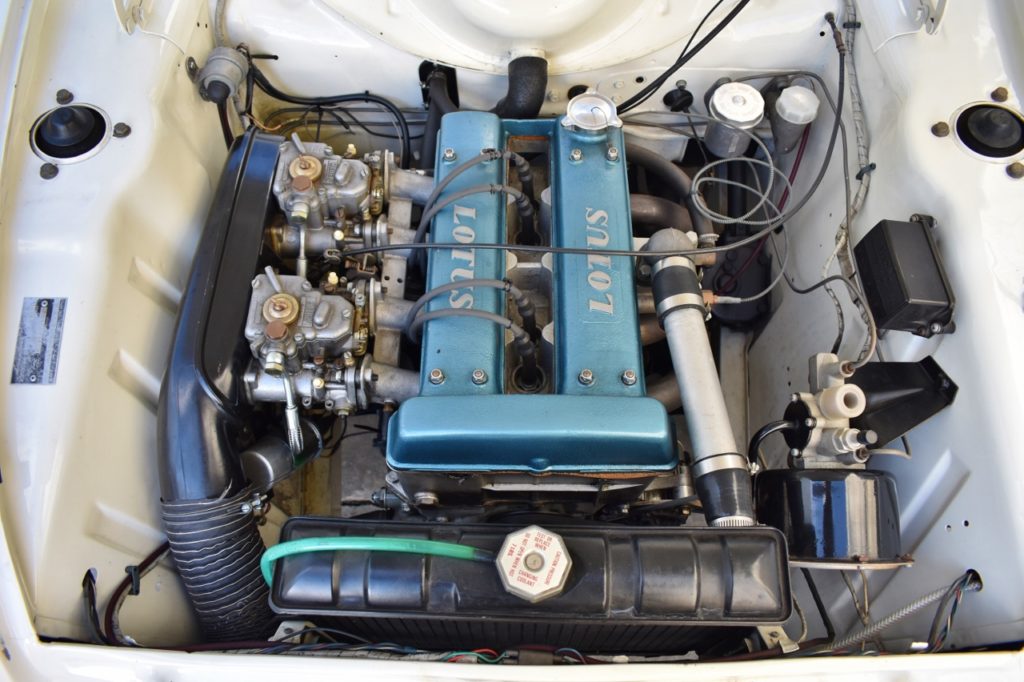 Lotus and Ford initially designed the Cortina for racing, and this particular Cortina has been smartly modified to carry out its call to arms. The original 1557cc motor has been replaced with a 1668cc block from a Cortina MkII and topped with a Twin-Cam head. Inside, forged CP pistons and rings were installed with a featherweight flywheel (12 lbs), oversized valves, and bespoke connecting rods with new bearings that all do their part to pump up power output. All of these items plus a custom-designed stainless steel exhaust system with headers was reportedly installed under John Kelly's direction. In 2012, the heads were removed, resurfaced, and a valve job performed after a pressure test.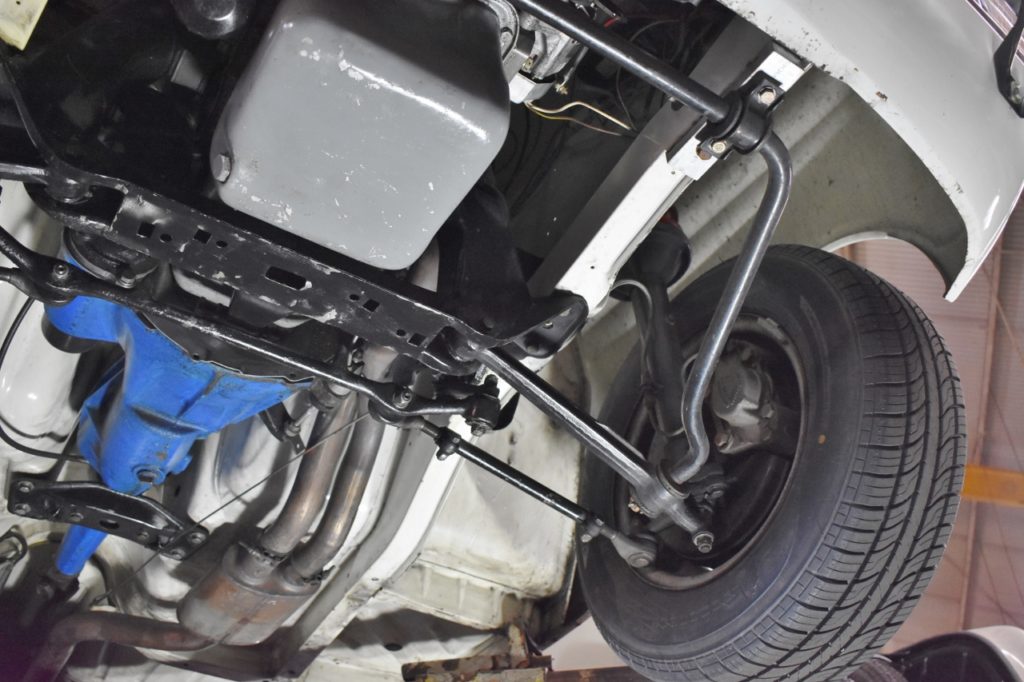 Additional modifications inside the engine bay are to the generator, which was replaced by an alternator. The water pump was rebuilt and the radiator re-cored by Mattson's Custom Radiator. A John McCoy gear reduction starter was installed but has reportedly locked-up a few times recently, and the owner has freed it by rocking the car from side-to-side. In 1965, Lotus replaced the rear brake drums with discs to enhance performance, and presently a brake booster is installed but has been bypassed. The windshield washer bottle has also gone missing from the engine bay.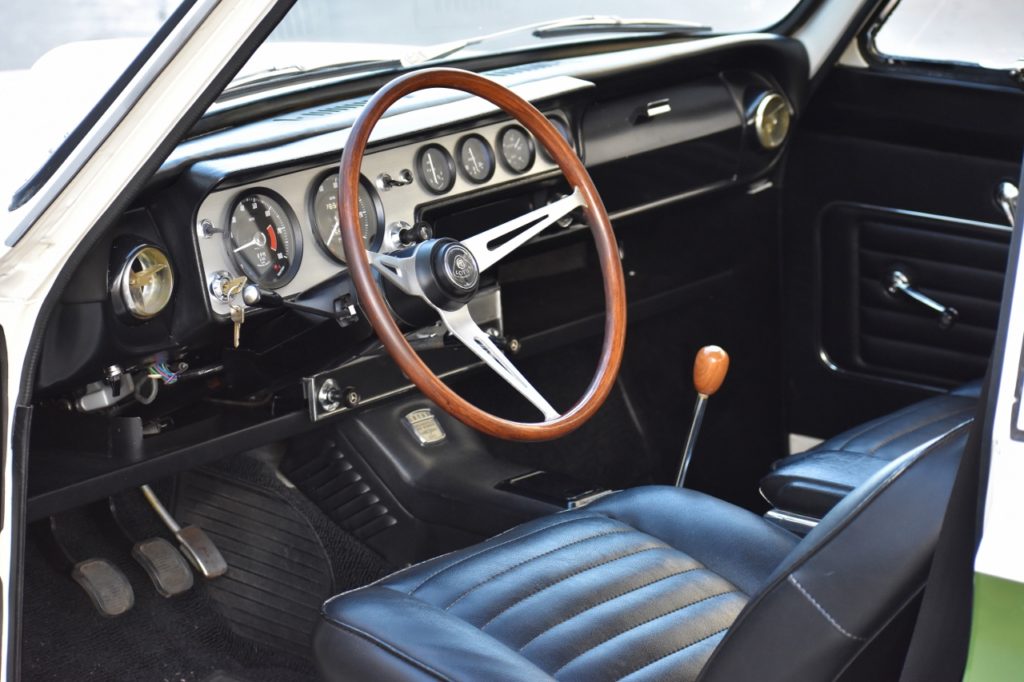 Ducking inside, the original black vinyl bucket seats with tuck-and-roll upholstery are still in excellent condition. However, the black plastics do have some wear, and the chrome rings around the vents have lost most of their luster. On the floor, the black carpeting still appears fresh and evenly covers the floorboards up to the transmission tunnel. The brushed aluminum dashboard holds six Lucas and Smiths gauges. A centrally-mounted 140mph speedometer and tachometer are visible through the Lotus-badged wooden steering wheel, and the auxiliary gauges rest neatly above a matching wooden shift knob. The shift knob sends engine power to a four-speed transmission (the same unit in the Elan) and is reportedly smooth and crisp. In front of the shift knob, an enameled plaque commemorating Lotus' victory at the Indianapolis 500 in 1965 adorns the black vinyl at the end of the center console.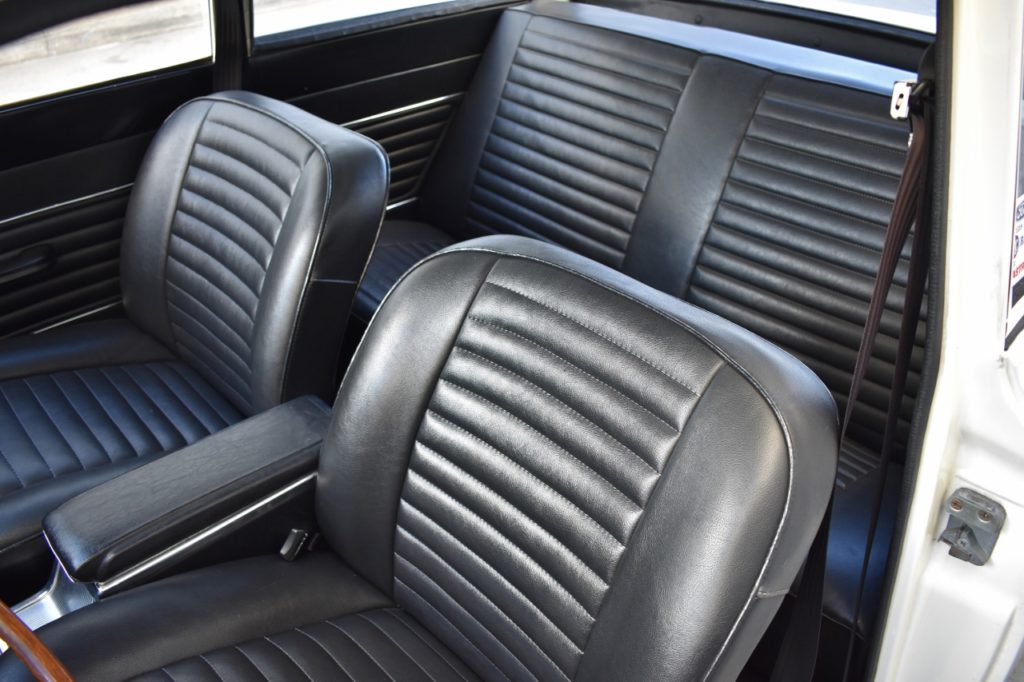 Built at a time when Ford was angrily pursuing supremacy at all costs and Lotus' Colin Chapman was cultivating some of the fastest handling cars on the circuits, the cachet that comes from owning a vehicle touched by both is exhilarating. The sale today includes a Lotus Owner's Handbook, a handwritten ownership log, fragmented maintenance records, some vintage photographs, a clean California title and the original title from Maryland. Currently, the odometer is at 66,000 miles, and this Lotus Cortina is going to be a quick seller. If you are genuinely looking for Total Performance from some excellent pedigree and smart aftermarket modifications, then this little Cortina is your champion!