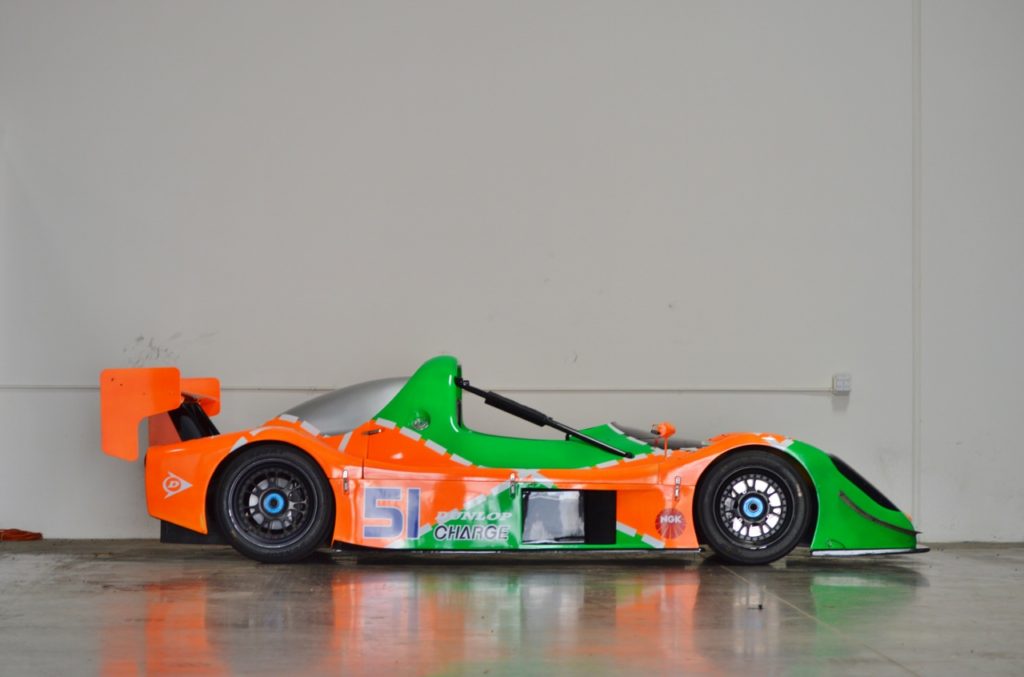 Last week we notified you about our upcoming auction for one of the best track day and series racing cars available on the market, and now it is available for bidding. The SR3, first built in 2001 by English manufacturer Radical, is not only one of their best sellers (over 1,000 sold) but also one of the most widely used and successful prototype style sportscar racers on the market. It has been the officially selected car for Formula 1's Race of Champions and several other major racing series. Simply put, it is a scaled down Le Mans car that is happily at home on any track.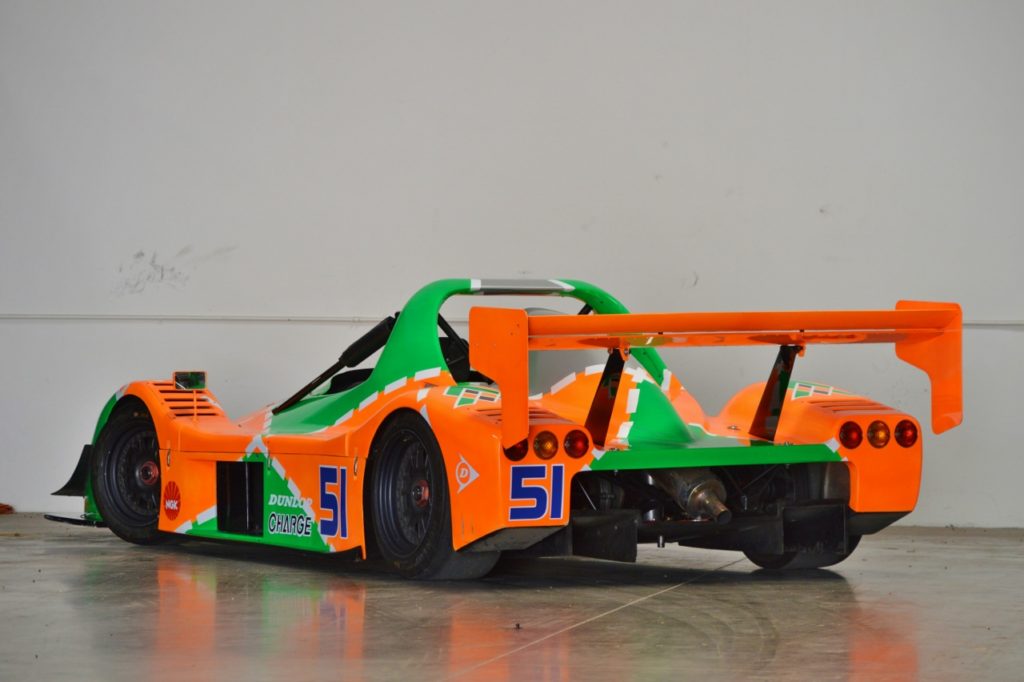 Our example is a 2008 version, making it one of the last of the first generations models. That means it comes with a Suzuki derived 1500cc four-cylinder motor (the same underlying architecture as the Hayabusa motorcycle motor) with a dry-sump oiling system. The hour meter shows that this engine has 221.3 hours logged and at 190 hours the engine was rebuilt. Although the majority of the time has been spent at small track day events, this SR3 has participated in two Radical Series events. In preparation for the sale, a fresh tank of race fuel has been added, and an oil and filter change was performed.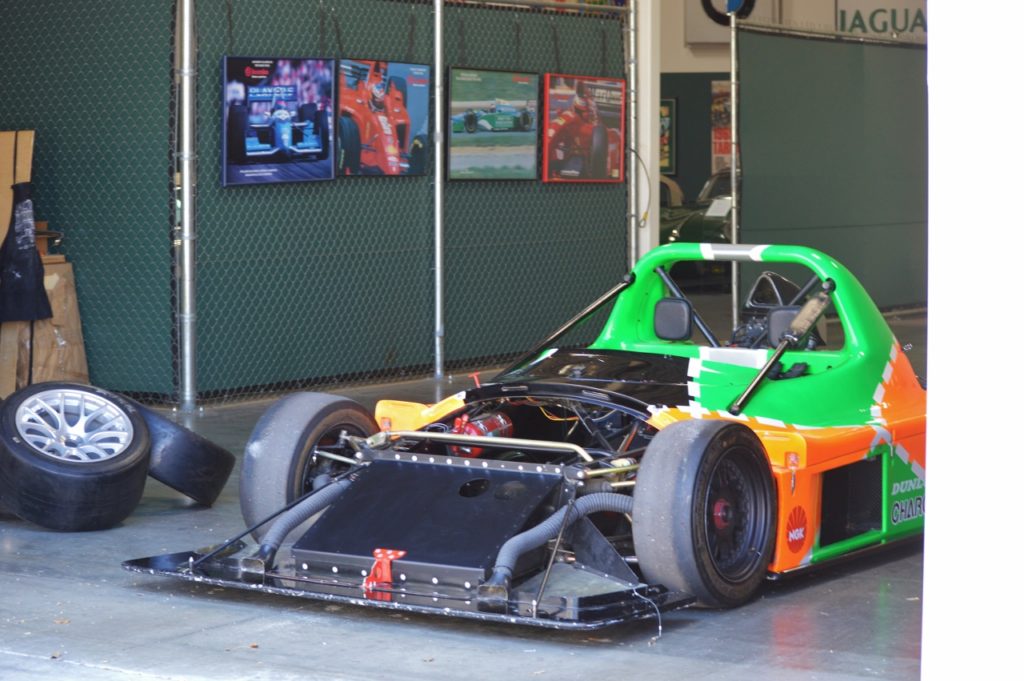 Inside the cockpit is a twin pair of bucket racings seats with Sabelt 5-point harnesses. However, it is to be noted that these belts have expired from acceptable use in racing and would need to be replaced to meet qualification standards. A fire suppression system, roll bar, and quick release Radical steering wheel come as standard equipment. An AIM dashboard is paired with digital Racepak instrumentation that provides shift indication LED lights. Controlling power to the rear wheels is a 6-speed sequential paddle shifted Powertec transmission.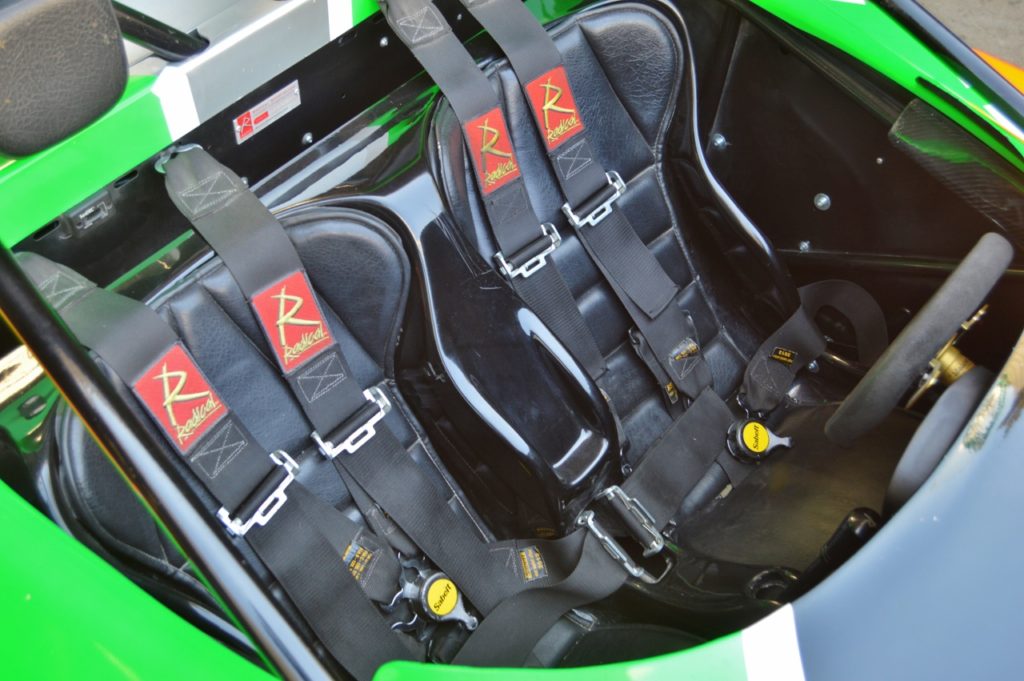 Outside, the patchwork orange and green livery pays reverence to Mazda's 1991 Le Mans-winning 787b race car. Some chipping and marring have occurred in the paintwork due to track day use, but the owner states that no crashes or accidents have damaged any body paneling. Out in front, a second generation bumper was installed to enhance aerodynamics and aesthetics. Also contributing to the aerodynamics are Radical's high downforce package elements that include front dive planes, a pronounced front splitter, louvered wheel well vents, an adjustable rear wing, and a smooth underbody paneling leading a rear diffuser. Included in the sale are two sets of center-lock wheels (one black and one silver). One set is original to this SR3, and the other is a set of second generation center-locks. Both are mounted with racing tires (one set Avon and one set Dunlop). In addition to the oil service, new front brakes were installed, and a rear left axle was renewed.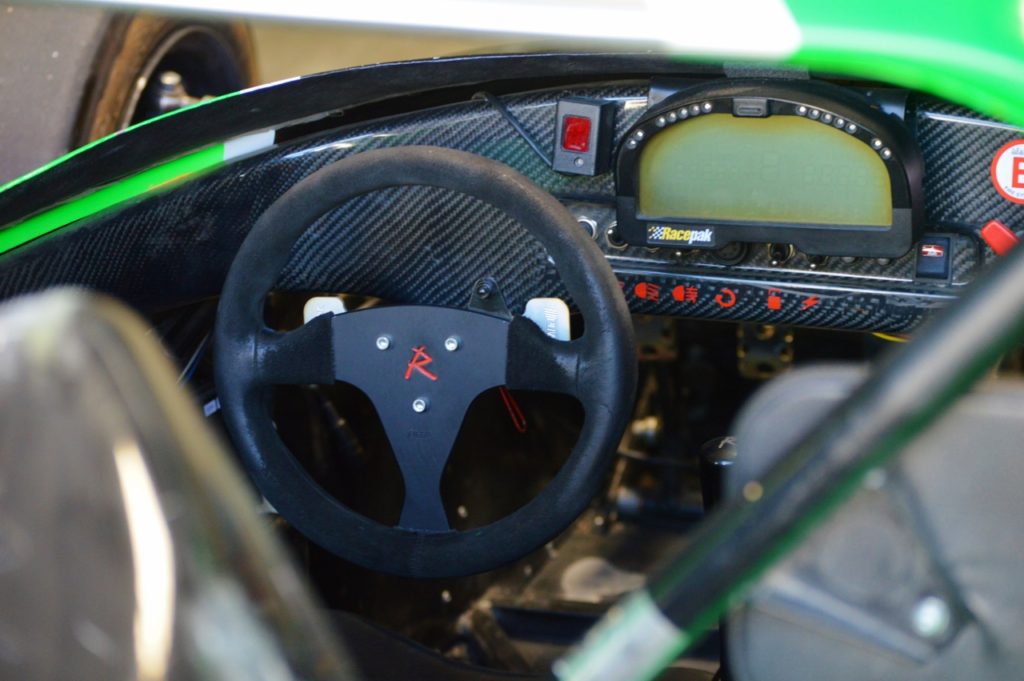 On sale now, this Radical represents a fine find for anyone interested in renewing their racing experience or who want to get out on the track for the first time. The owner provides some service records with the vehicle detailing the private maintenance recently performed and has a clean bill of sale.