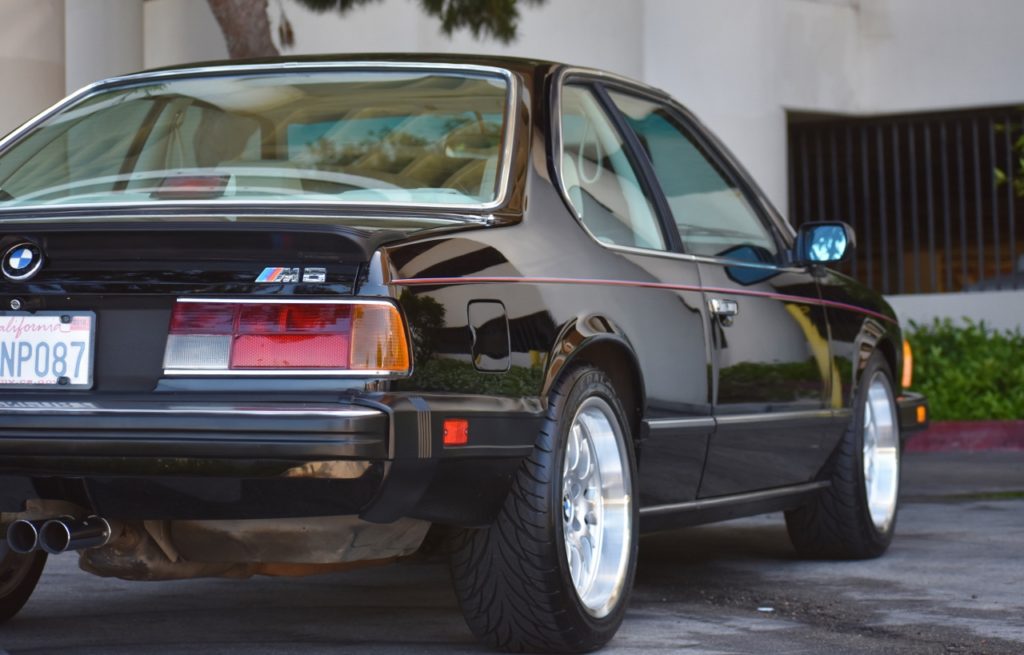 Sold – $41,500 (plus fees)
The discontinuation of BMW's sporty coupe (E9) in 1975 meant it was time for an heir to ascend the throne. By instituting some of its predecessor's trademark design and styling cues, the new E24 obviously appeared as the E9's successor, although it was in fact slightly larger in size and moderately more powerful. However, the luxurious grand touring coupe ultimately came into its own right when BMW introduced the M635SCSi or M6 variation for the 1983 model-year. At its introduction, the M6 inherited the beautifully spiritual sixties-styling of the standard 6-Series while promising dramatically advanced performance potential over the other, quotidian, E24 trims. In our current auction, we are showcasing a 1987 example of the M6, which has been retained in excellent condition throughout its life. Here are the car's details.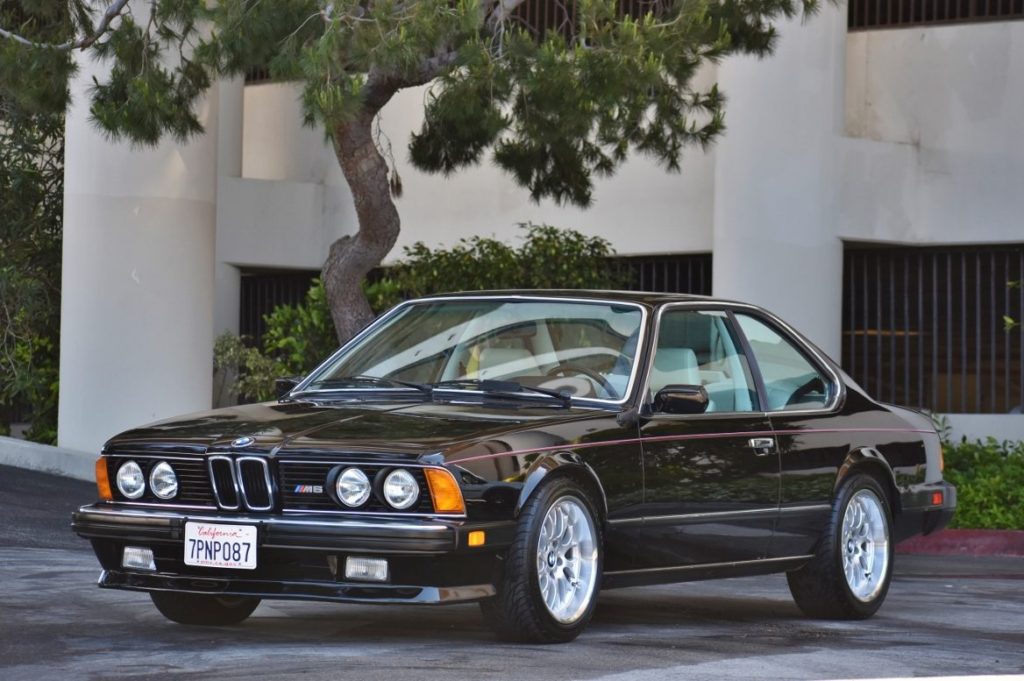 For a start, the dark and understated factory-original black paint still glosses over the M6 front to rear. Given its age, our BMW's paint is nearly-perfect with scarcely any dings, dents, or scratches. One notable exception to this is on the front air dam, repainted in 2018, where there is now a minor surface scuff. Providing a dash of detail to the exterior are hand-painted M tri-color pinstripes tracing the beltline on both sides. Now removed were previously installed Zender side skirts.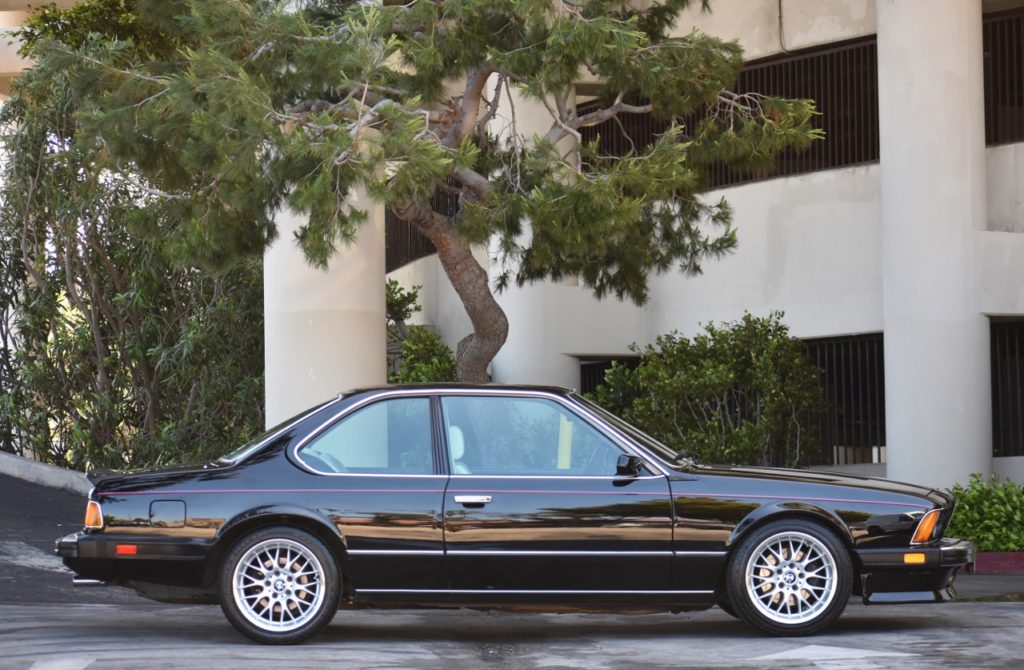 Replacing the stock wheels are a replica style set of Type 58 wheels in a 17" diameter. They are shod in new Federal Super Steel S95 tires purchased and installed for this sale. Included with the M6 is another set of 17" wheels, BBS Type 32, that have a staggered front and rear width of 8" and 9" respectively. Aside from the lightweight alloy wheels, the handling performance has been improved by a Dinan Stage 1 suspension kit and front strut tower brace. These modifications not only supply a slightly lower aggressive stance but pleasantly reduce body roll while inspiring dynamic driving confidence.

Within the exterior is an elegantly appointed cabin dressed in Lotus White (0199) leather. Complimenting the leather adorning the seats, shifter, center console, and side panels are white carpeting and a color-split dashboard which has the lower portion covered in Lotus White leather too. Common among heavily bolstered sports seats are prominent wear spots on those protruding supports. To correct this, the seller has reupholstered the bolsters and matched the remainder of the seat to the new material by re-dying it. At the same time, a new old stock shifter boot was fitted to the M-branded shift knob and the trim rings surrounding the door handles were renovated. Also, a UUC short-shifter kit has supplanted the standard, loose-feeling factory assembly.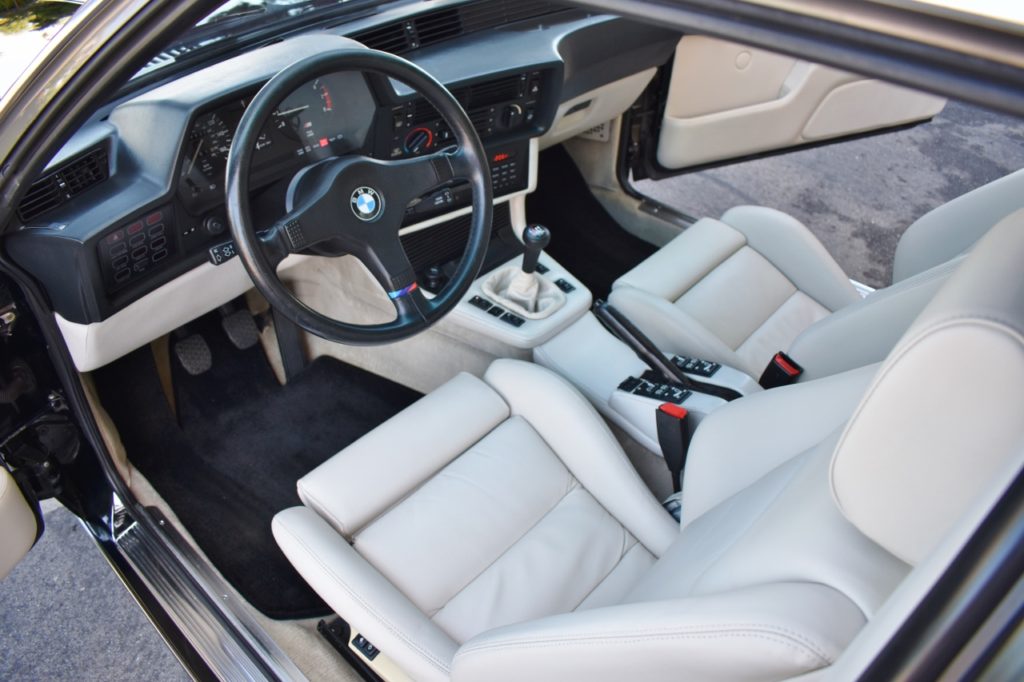 Above the lower dashboard's white leather is a black plastic topper that was covered from the factory in leather. Due to a comprehensive E24 M6 recall, this leather was removed early in our examples life. Behind the three-spoke M-color banded steering wheel is an instrument pod bestowing an 8,000rpm tachometer, coolant temperature gauge, fuel level meter, oil life indicator, and 170-mph speedometer to the driver. Integrated among the speedometer is an odometer accurately displaying nearly 59,000 miles to date.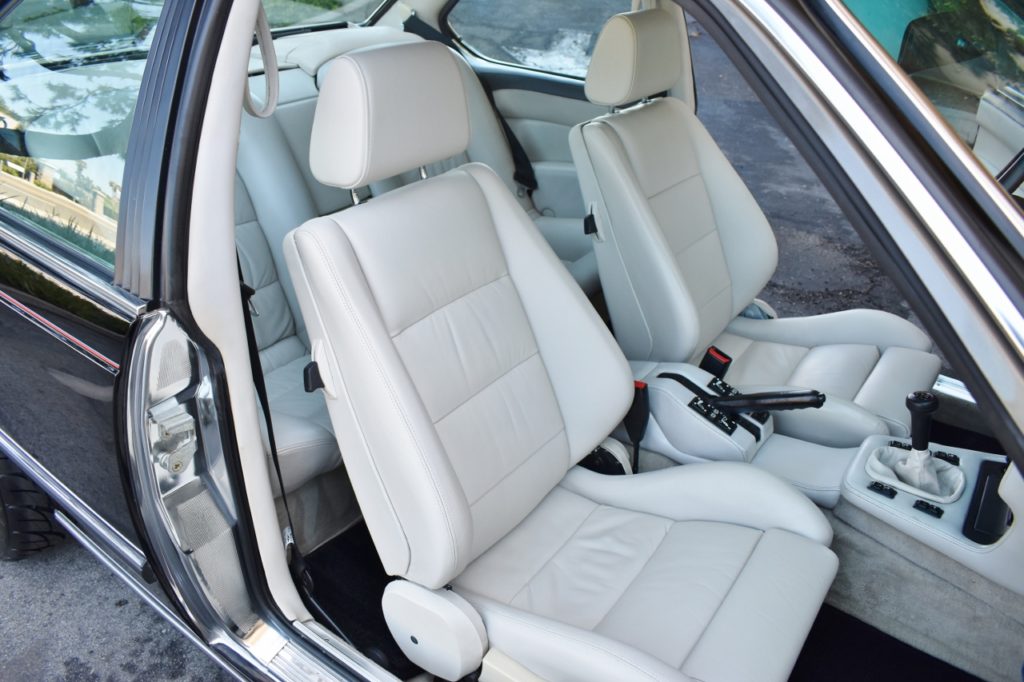 Aside from the expected equipment )power windows and mirrors) is an onboard computer and electronics and lighting check board; respectively both function as intended. Below the air conditioning system, which was serviced in April of 2019 to correct a leak, is an aftermarket radio and the onboard computer. As a note, the factory-supplied radio remains with the seller and will be handed over with the sale. Further down the center console is the emergency hand brake beset by the electronic seat adjustment buttons. Behind those are air conditioning controls, vents, and a leather encased storage container for the rear passengers.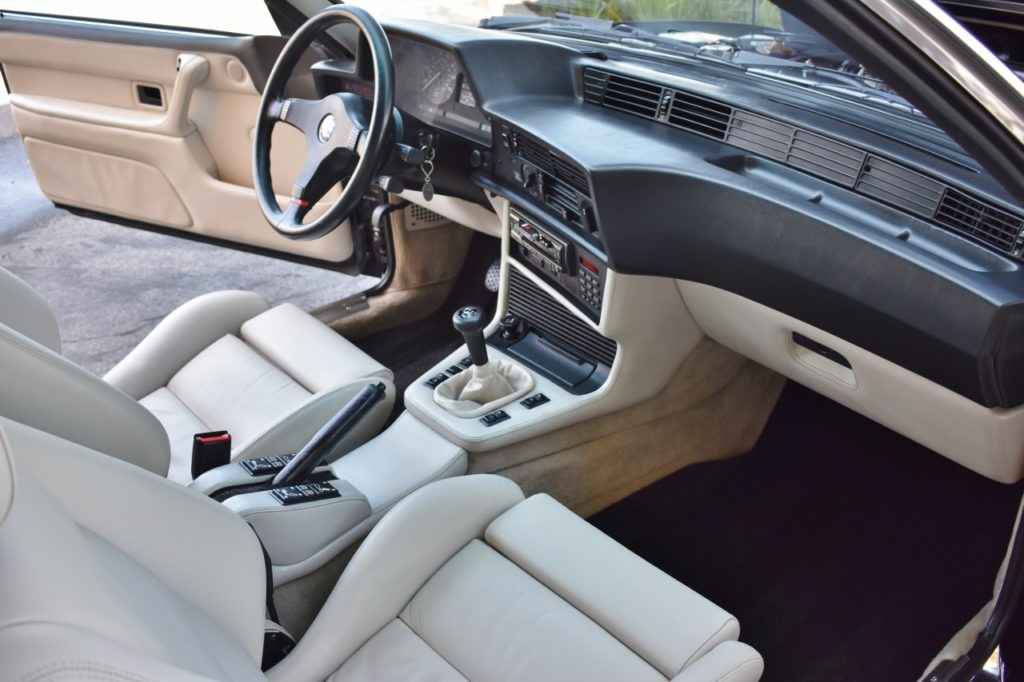 Below the hood's surface is a 3.5-liter S38B35 inline-six engine with individual throttle bodies. When new, BMW reported to customers that this motor produced 256-horsepower and 243 lb-ft of torque, which is sent to the rear wheels through a five-speed manual transmission and a limited-slip differential. However, a Dinan performance chip, K&N reusable performance air filter, and Dinan cam gear have all been professionally installed, which may increase this factory proclaimed performance.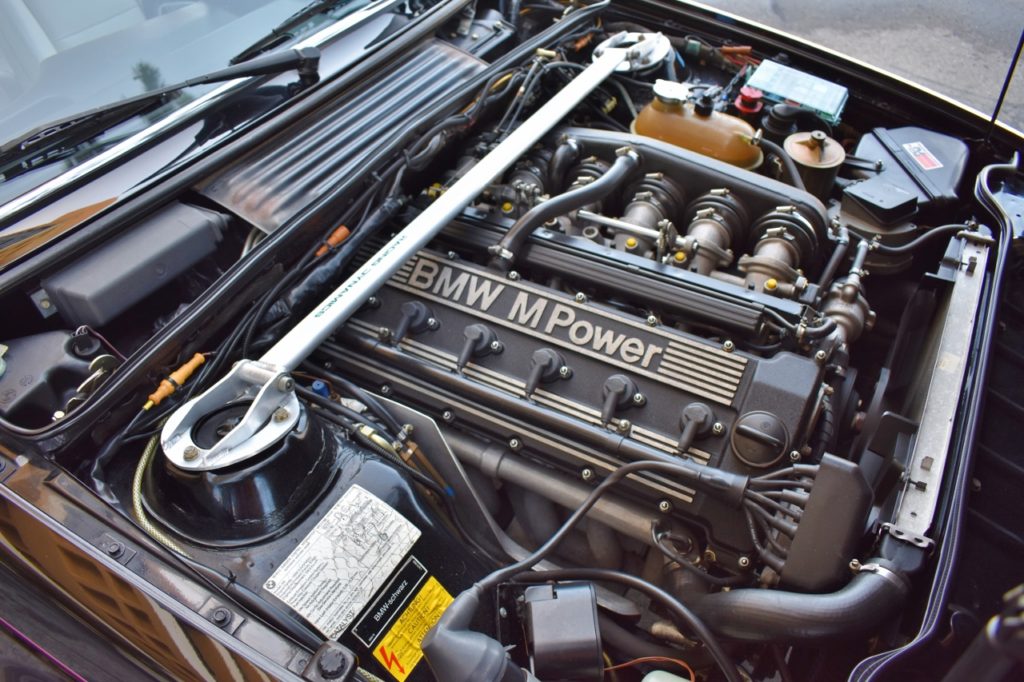 Apart from these engine augmentations, in 1999 a significant engine service was undertaken at 51,000 miles which replaced the head gasket, lower front cover, oil pan gasket, and valve cover gasket. Since then, the M6 has been well taken care of and is mechanically fit. Only worth mentioning is some minor flaking from the exhaust coating and tiny pinholes before and after the muffler.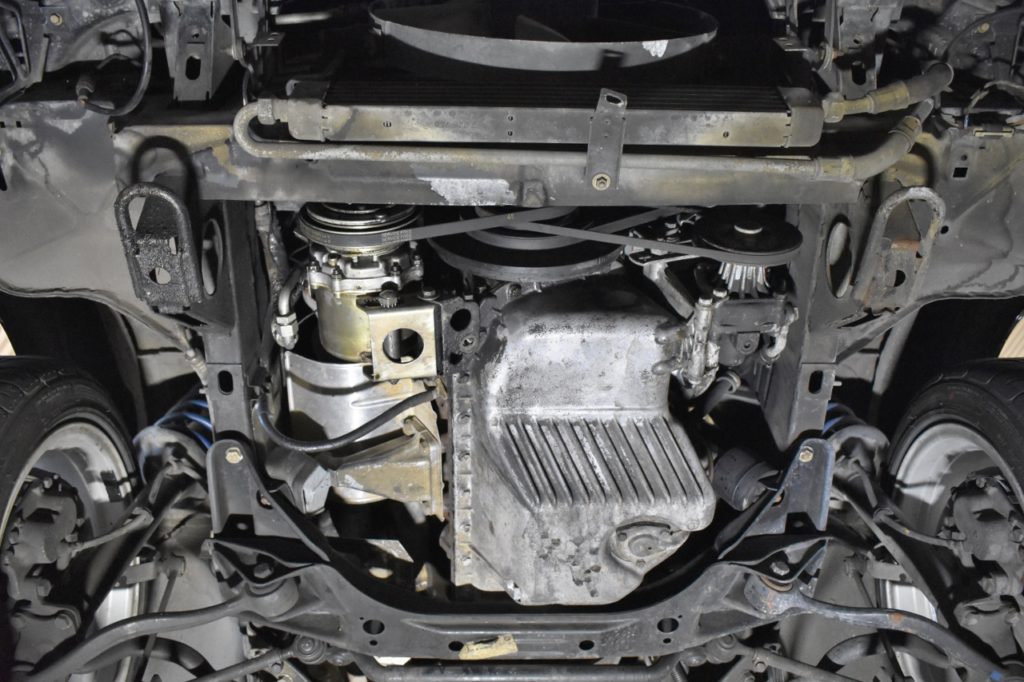 Verifying this care is a folder full of service records that originate in 1992. BMW's M6 owner's manuals are still inside the car, and some marketing materials (available paint and interior options) will accompany the books. Inside the trunk are the complete tool kit and original spare wheel with tire below their protective cover. The Carfax reports zero accidents or damages, and although it shows registration in Virginia, the M6 has spent its entire life in California. Meticulously cared for by past owners who have all been BMW CCA members, this M6 was the 200th example built. A video below shows an interview with the current owner and a test drive of the M6. If you are in search of a comfortable yet impressively sporty grand tourer that has modern amenities below a 1960s exterior, the E24 M6 is nearly impossible to beat, and our example is the pick of the litter.

To see the live auction of this M6 click this link here!