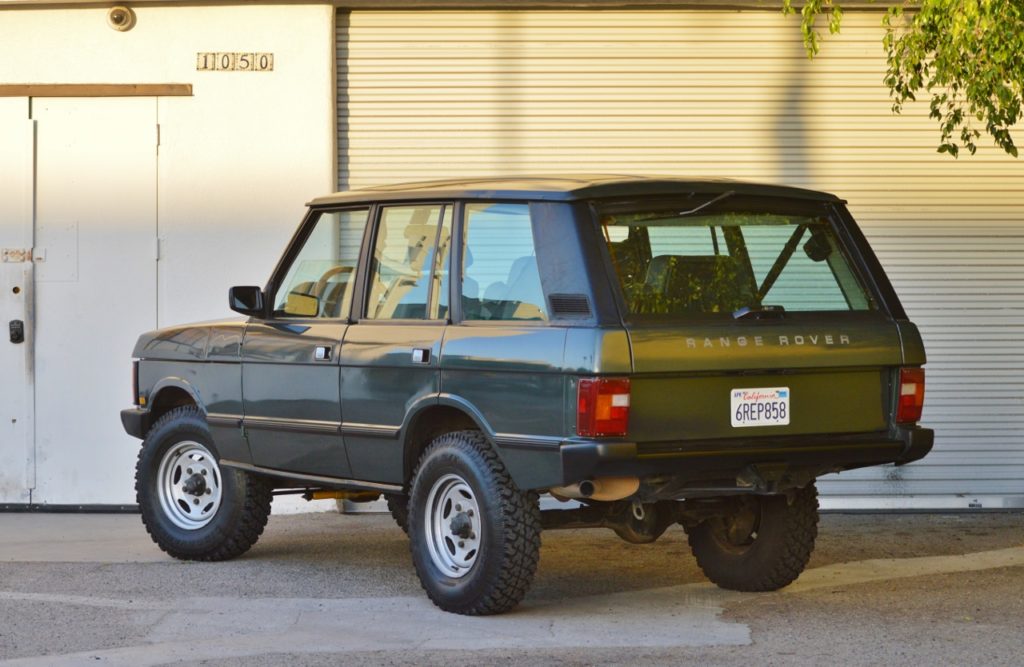 Originally the Range Rover was quite heavily focused on being a rugged, practical vehicle that could stand up to the harsh abuses of country life. As evolution tends to happen though, Land Rover soon began to balance a nice blend of luxury equipment inside and within the mechanical elements. Together this cultivated its unique character of brash sophistication; ready to tackle the mountain pathways or the urban cityscape effortlessly. The first generation, especially in the later years, did this magnificently well. Leather and wood infused cabins lusciously cradled passengers atop an all-terrain tackling box section ladder chassis with coiled spring suspension and permanent four-wheel drive system. Both worlds met with harmony, and to this day consumers adore the refinement alongside a confidence-inspiring ride, which is why these "classic" Range Rovers are still so desirable.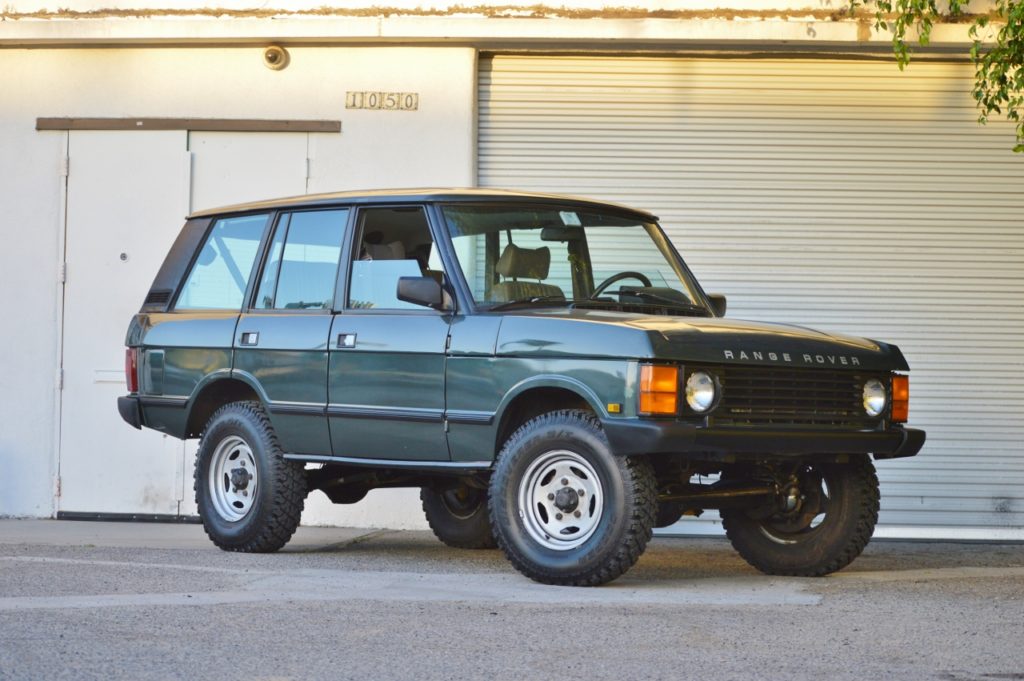 Presenting itself in stunning form today we have a 1988 example of the first generation Range Rover. However, where the original versions pushed boundaries in their contemporary time, this example has gone a step above — incorporating tasteful modifications to the chassis, mechanicals, and aesthetics that take in the best of all worlds. These improvements in the Rovers offroad abilities are why it has been featured in several advertising campaigns.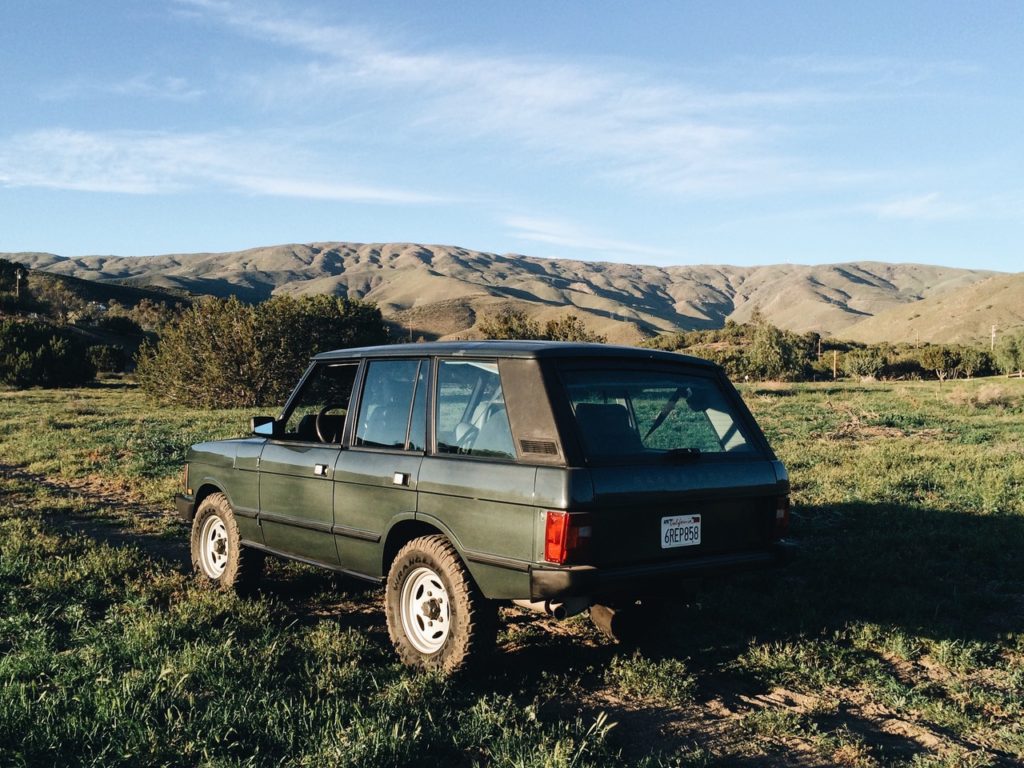 Repainted in the shade darker than the original Epsom Green, the current metallic paint was applied ten years ago and still looks to be in good condition besides some chipping due to use. Previously tinted, the windows have been stripped of that film coating, and all of the black roof support pillars have been refinished. Other noteworthy improvements are a 2" lift provided by Terra Firma springs and to compensate for that increase a set of medium-duty Bilstein dampers were installed at all four corners in 2016. Cooper Discovery S/T offroading tires are furnished to a set of Land Rover Discovery wheels.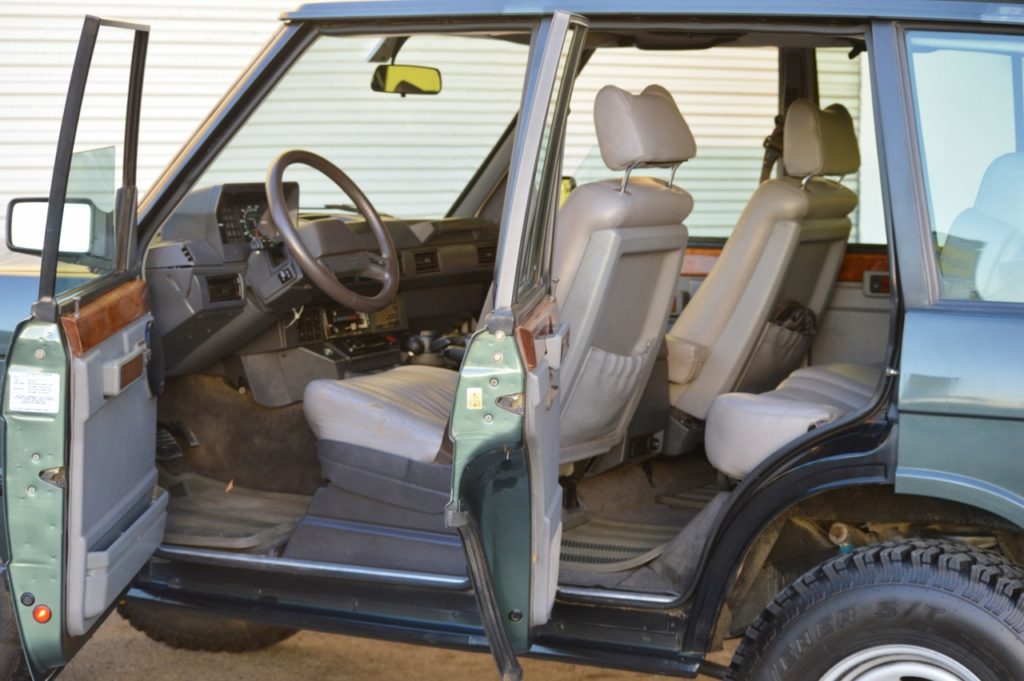 Inside, the luxury improvements implemented by Range Rover are chosen as enhancements to the offroading experience, not as distractions to it. Smooth grey leather wraps around both electric seats and the use of plastics on the door paneling and dashboard provide for simplistic cleaning surfaces. While emboldening the Range Rovers mechanicals, the current owner smartly did not skimp on repairing failed aesthetics such as a broken headliner backing board. The dome light now offers clear illumination courtesy of a new lens, and the sunroof panel was also replaced to keep the interior crisp. Creating cool in any environment is an air conditioning system that was recently serviced in 2016. A year before, a new air conditioning compressor, temperature switch, and new lines were all installed to update and improve operation. Controlling the tunes is a discreetly installed Bluetooth system that produces sound through an aftermarket head unit and door speakers. Plus, if the a/c system is not cooling you off enough, the center console fitted cup holders (taken from a Discovery 2 Land Rover) can keep frosty beverages within close reach.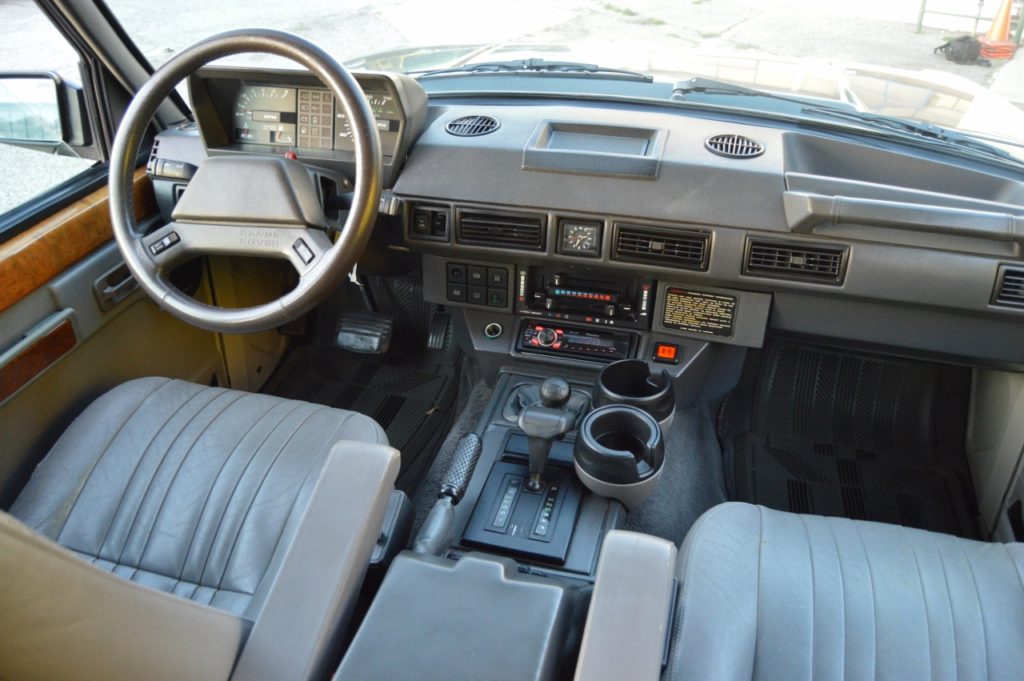 Modified for mild offroading ventures and camping expeditions, the mechanical upgrades are moderate but impressive. A 4.5-liter V8 taken from a P38A Range Rover (1994-2002) has retired the original 3.5-liter Rover V8. An engine overhaul saw the top end refreshed with seals and gaskets, and a higher lift camshaft for mid-range torque and the bottom end was rebuilt. Managing the new motors power transfer to the four-speed automatic transmission is a 4.2-liter 14CUX ECU unit. The client notes that some fluids do accumulate and drip throughout the driveline. In total, over $20,000 was spent on modifications and improvements, and the seller has a detailed spreadsheet that catalogs all of the expenditures aside from a new fuel pump. A recent servicing refreshed the oil and oil filter along with a new housing gasket, both engine mounts, the entire spark plug wire set, and a power steering hose. During the last two years of ownership, the suspension and braking components were also overhauled. Three brake calipers (both front and the right rear) were removed and replaced, a set of EBC Green Stuff brake pads were put in, and the master cylinder and brake booster were both changed out along with the fluid. The steering damper, now an improved Panhard aftermarket unit, was equipped last year.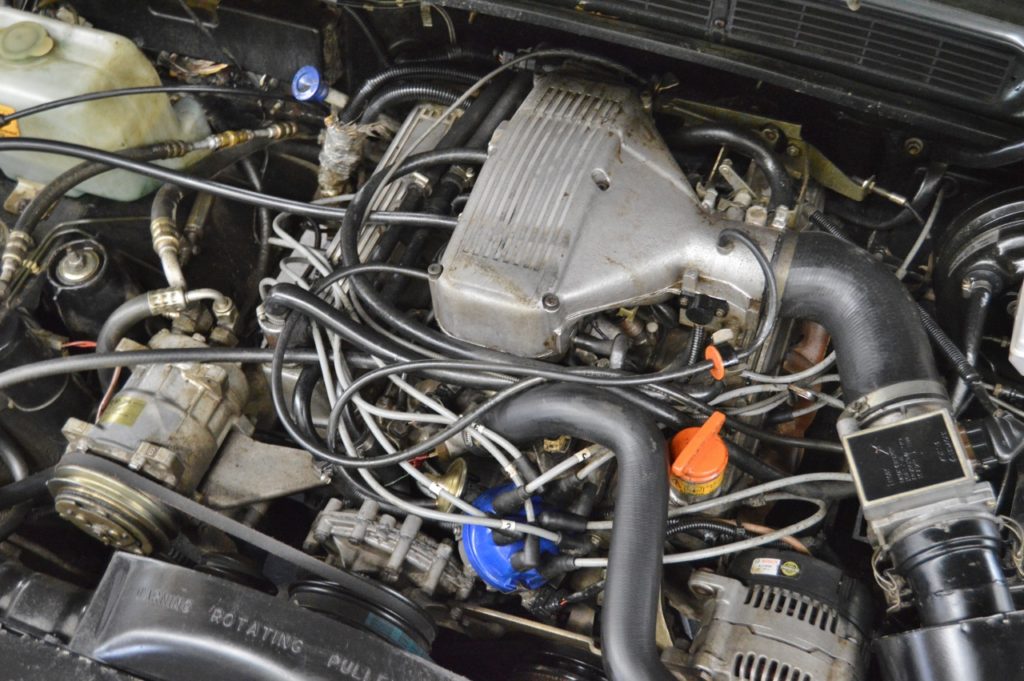 Aside from the dampness, the Range Rover performs brilliantly, and smog certification was achieved in March of 2017. The odometer shows over 135,000 miles and the Carfax reported mileage inconsistency in 1993, but before and after that date the updates are consistent. No accidents are noted within the records, and none are evident on the chassis. The spreadsheet, all invoicing and documents, and a clean California title are all included within the sale.