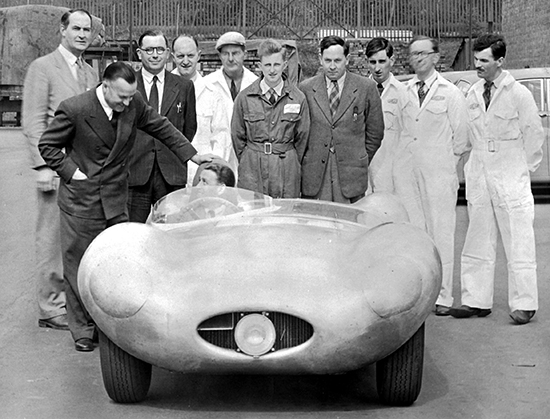 Concluding his tenure at Jaguar in 1980 was a man who is responsible not only for their racing successes and renown engineering advancements but who kept the company together in the darkest of times. He was born in 1920 and received a mechanical engineering degree from Birmingham University before joining SS Cars (forebearer to Jaguar) in 1944. As a technical assistant, he studied directly from Chief Engineer William Heyne's work. Heynes himself was particularly impressed with the young Knight's analytical aptitude for improving vehicle dynamics.

In no shorter time than seven years, Knight had received a promotion to Chief Vehicle Development Engineer. Now in this capacity, he monitored regular updates to on-going production projects such as the XK120 and Mark V while applying his innate problem-solving skills to more stimulating challenges like the chassis designs of the C-Type and D-Type Le Mans racers. It was among these racing car legends, working alongside aerodynamicist Malcolm Sayer, that many technical breakthroughs in automotive performance, such as disc brakes, first happened.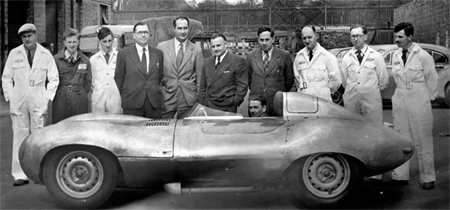 After collectively winning Le Mans five times, Jaguar retired from racing and set about replicating their exacting race car performance into a road-going sports car. Although Knight was integrally involved throughout the entire E-Type project, no aspect more closely kindred his spirit than the rear suspension. It is a sophisticated design that begets sublime, supple performance, providing no compromises between incredible road-handling and comfort. As the legend goes, Knight developed this arrangement in no less than one month to secure a five-pound bet payoff from Jaguar's founder, William Lyons himself.

From the E-Type, the suspension found use in Jaguar's XJ6 and XJ12. Working together with his road-testing compatriot, Norman Dewis, Knight was all too happy to be left out of any high-speed evaluations. By doing this, he could closely focus on refining the suspension by eradicating harshness, noise, or vibrations that would be unpleasant to the saloon passengers.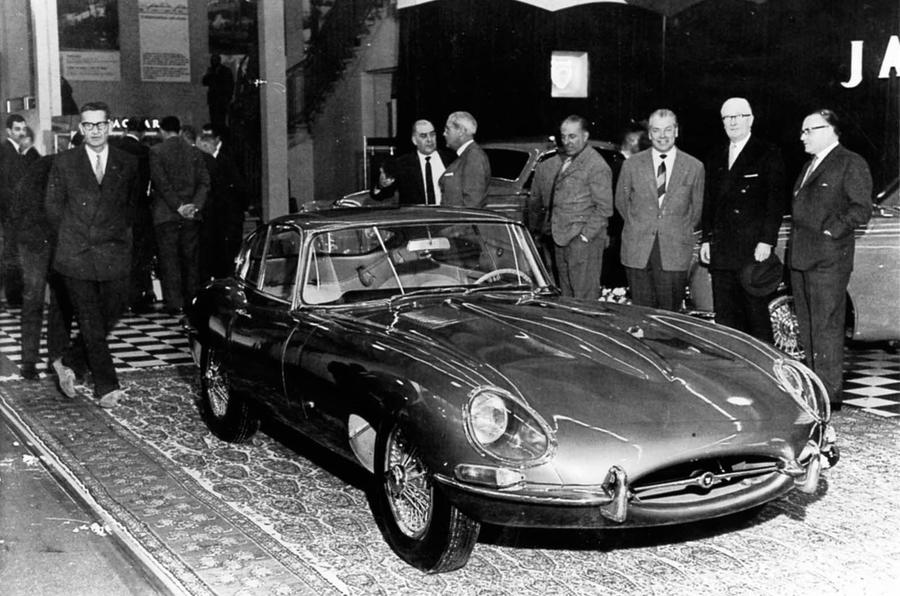 In 1968, Jaguar Cars were absorbed into British Leyland, and Jag employees who already were accustomed to slender budgets and restrictive demands found themselves at a new low. Knight remonstrated against their rules and decisions by uncooperative tactics and blatant refusals. His defiance resonated like a beacon of hope among fellow Jaguar employees while unofficially managing the company from 1975 to 1978. After 1978, Knight was officially promoted to the director position he was already occupying. Two years later, he retired after a more compliant replacement was selected by British Leyland.

Knight passed away in 2000 at the age of 81. He never married, heavily smoked, constantly burned the midnight oil to the last minutes in order to perfect his work, and was a relatively isolated individual. After his retirement, Knight contracted occasional work for Rolls-Royce, Dunlop, and other automotive manufacturers. However, nothing was more true or pure to his heart than his beloved company, Jaguar, which he helped build, valiantly fought for, and defended across a span of thirty-six years.
Christopher Fussner is the Editor-in-Chief here at WOB Cars and MotoringHistory.com. He writes at his home in Los Angeles, manages a car collection, has a genuine passion for cars and racing, a love of Star Wars, and his favorite dinosaur is Carnotaurus. Did we just become best friends?