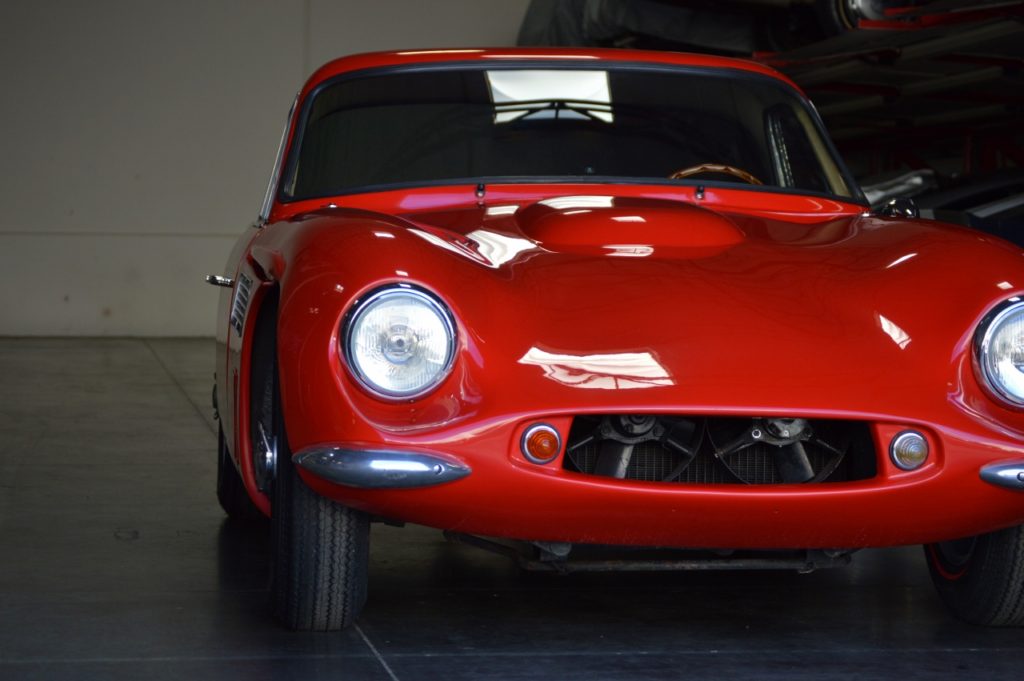 The Shelby 427 Cobra is historic, and it damn well should be. Yet for most car fans seeing one on the road is almost always presaged by "It's probably a kit car" comments, and rarely are they wrong. Our reality exists this way because it is iconic in shape, performance, and has a renown racing legacy, all aspects which buyers want to inherit. It is easy to understand the appreciation, but now the experience of seeing an authentic Cobra has now been slightly diluted by the veritable onslaught of kit car poseurs. So what low-volume sixties sports car should you purchase if you desire a massive motor barely bound within its featherweight frame? Simple. A 1965 Giffith Series 200, particularly the third ever built if you want an audience-grabbing backstory.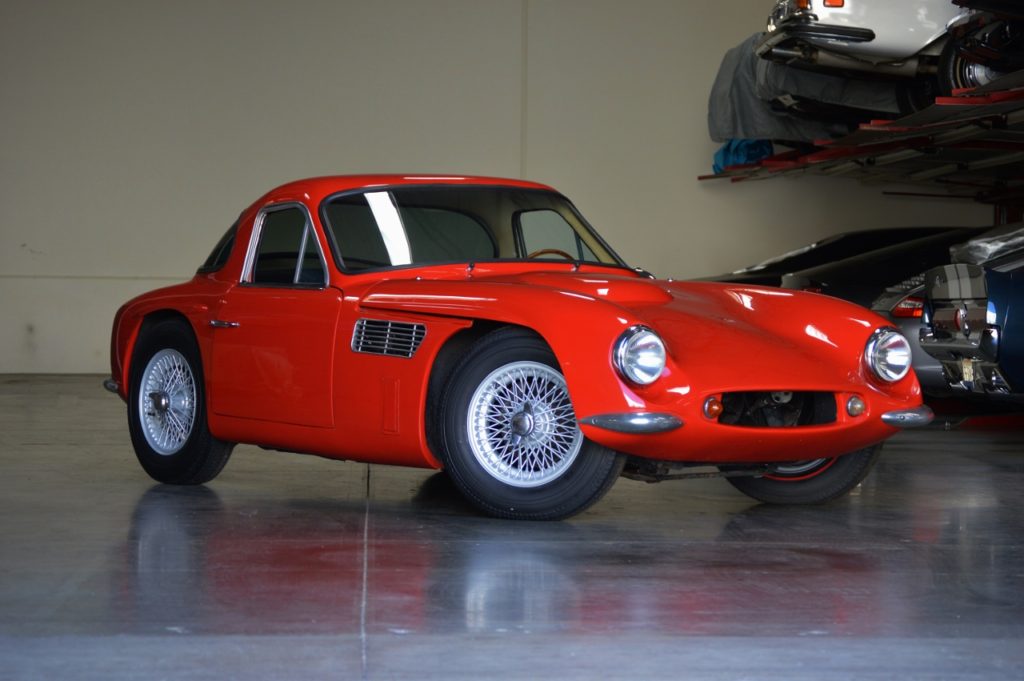 Few people know the Griffith story, but without exhaustive details, it goes something like this. Jack Griffith, a Ford dealing friend of Carroll Shelby, wanted to 'one-up' the 427 Cobra. Griffith spoke to his friend, Dick Monnich (a TVR dealer), regarding the procurement of TVR Grantura rolling chassis. Their not-so-novel idea was to imprison a Ford V-8 engine within the fiberglass TVR body shell and lightweight chassis. Upon receipt of the first few chassis, the initial two TVR were solely utilized to evaluate the possibilities of success. After a gauntlet of trial and error tests, chassis #002 was thoroughly furnished with an engine and components to undergo the initial driving experiments as Monnich's personal car.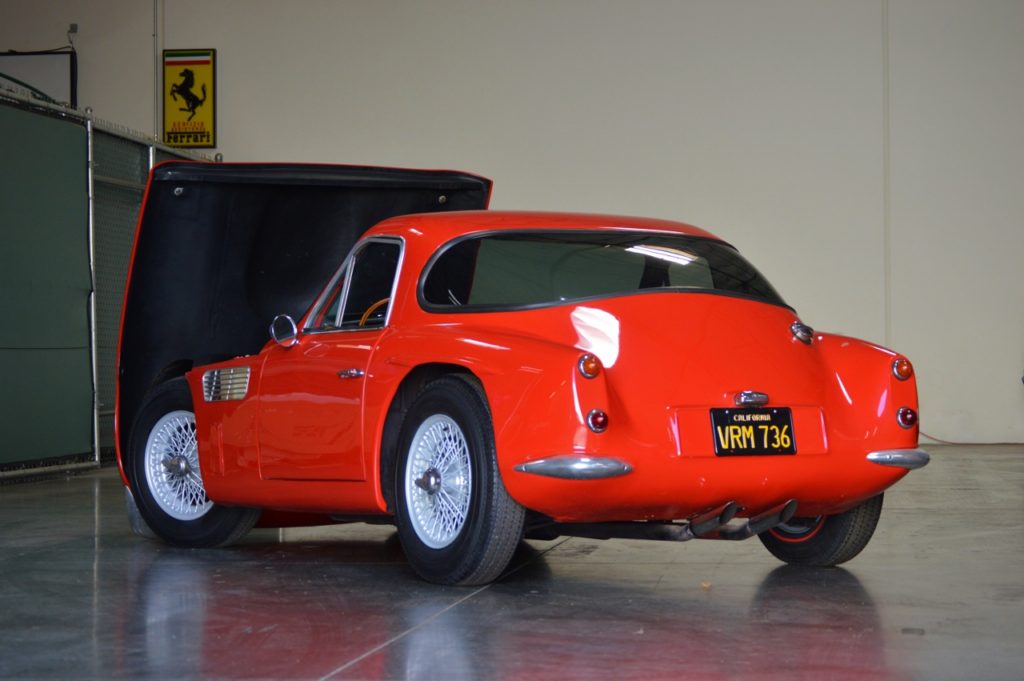 The tests proved that the Series 200 was an excellent sports car, even if it was challenging to control. By the conclusion of Series 200 construction in 1965-66, only 192 cars had been produced. In 1968, that Griffith automotive achievement (prototype #002) was sold to its first and only owner. Then, two years ago, it was that same owner who enlisted us to bring it to auction where it closed at a world-record setting $147,000!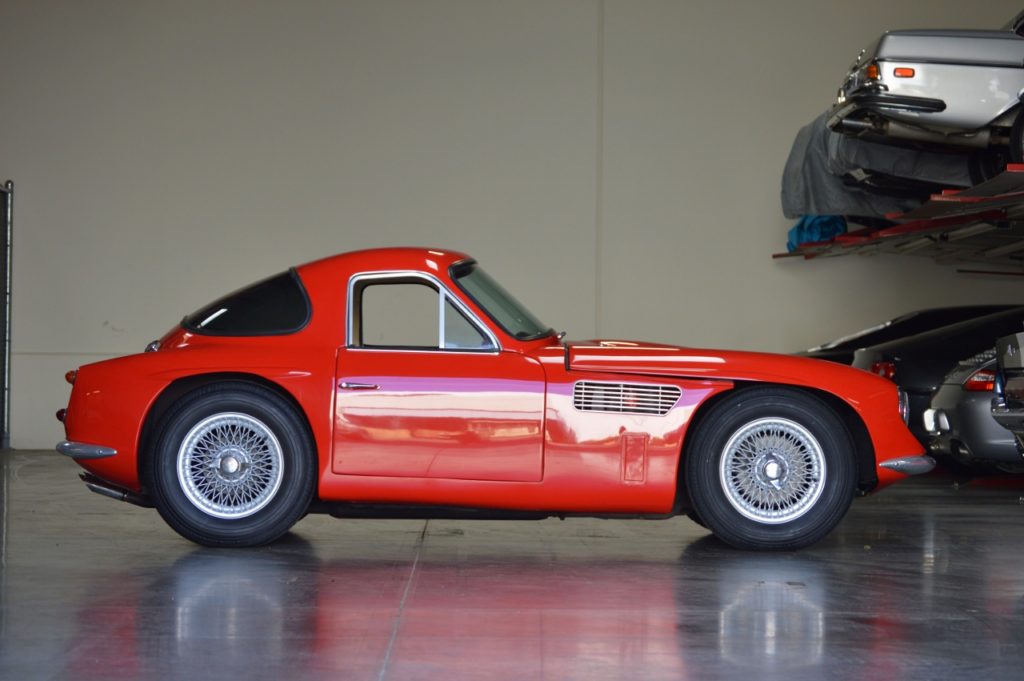 Visibly the Series 200 is petite. Occupants sit nearly overtop of the rear axle inside of a cramped cockpit greenhouse. Ventilation is basically non-existent, so the owner was proactive about tinting the rear window. The body was painted in Porsche's Signal Red, which is incorrect, but consistent with the original red paint's hue. The knock-off wire spoke wheels were also recently re-powder coated to restore the finish.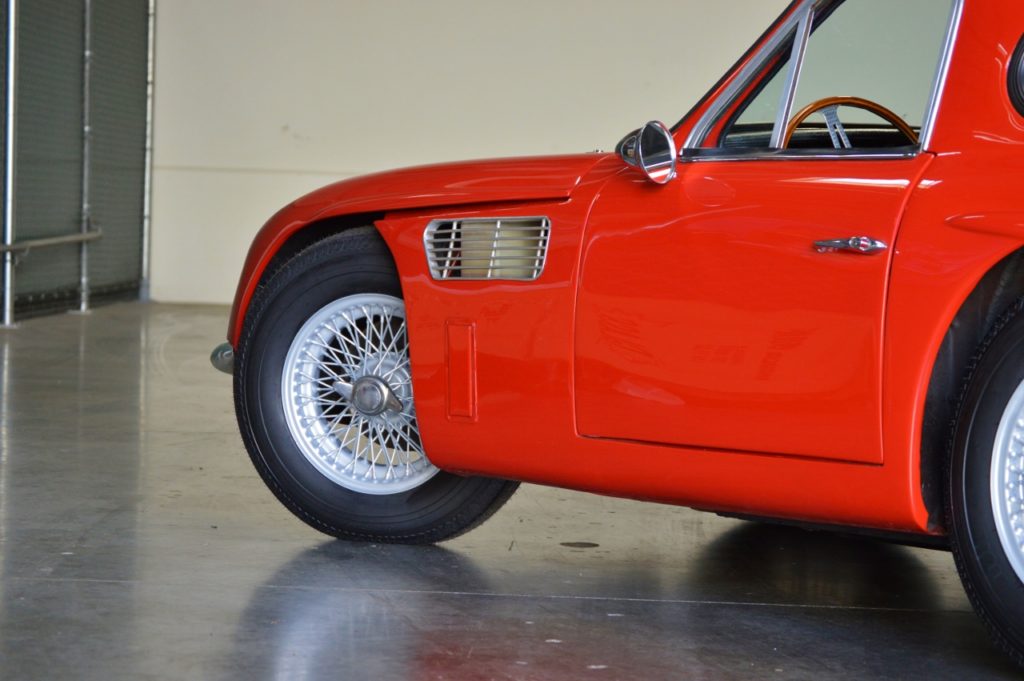 A primary difference between the later Series 200 production cars and this prototype are the functional side vents. Early test drives of #002 revealed incredible amounts of heat retention under the hood due to the great V8's tight confines within the engine compartment and an inadequately-sized radiator. Striving to solve this issue, Griffith and Monnich cut ventilation slots into the fenders. As a decorative cover, they elected to use aluminum kitchen countertop tubing; earning these early examples their "refrigerator cars" appellation. Another distinct difference in this pre-production car is a lack of badging since none had been developed yet.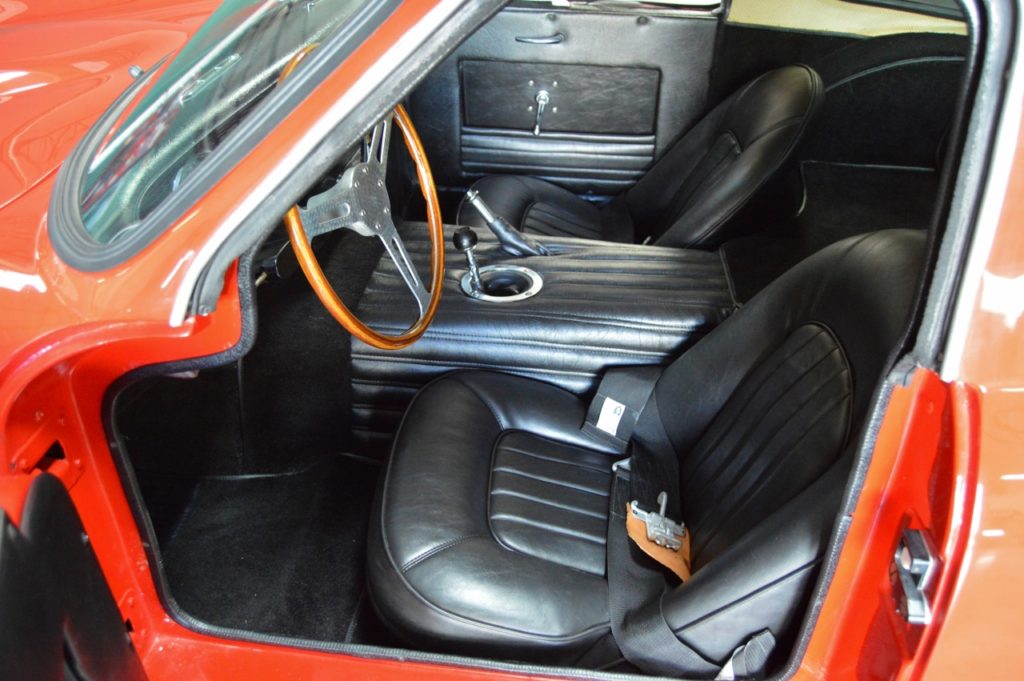 As mentioned, there is little room inside the cabin of a Series 200. The seats were reupholstered by the seller in black leather to resemble their proper pattern. Similar seat leather adorns the expansive transmission tunnel containing the short-throw gear shifter and emergency brake handle. Fastening passengers to them are a set of 1960s competition seatbelts. Mounted on the dashboard between the driver and passenger are four auxiliary gauges (oil temperature, coolant temperature, oil pressure, fuel level), toggle switches, warning lights, and the ignition switch. Behind the wood-rimmed and engine-turned aluminum steering wheel are the tachometer and speedometer.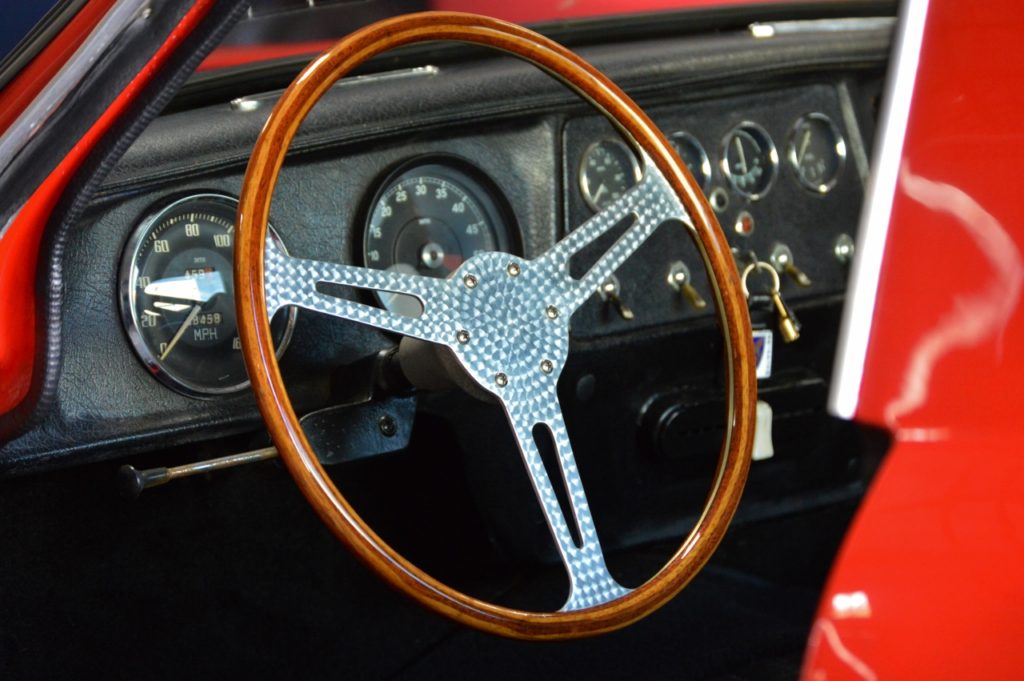 By far the most unique attribute of #002 is the 260ci V-8 motor taken from a Ford Falcon. For the remainder of the Series 200 production run every engine would be a 289ci. When the Griffith triumvirate went to propose their entire project to Ford in 1963, they planned to introduce the Series 200 and a "Griffith Sprint" car which was a Falcon outfitted with the 289ci engine. Ford approved the Series 200 project and then escorted them to Ford's subterranean storage facilities. While there Lee Iacocca declared the Griffith Sprint to be off-limits since it was a distinct duplication of their latest project hidden there – the first Mustang.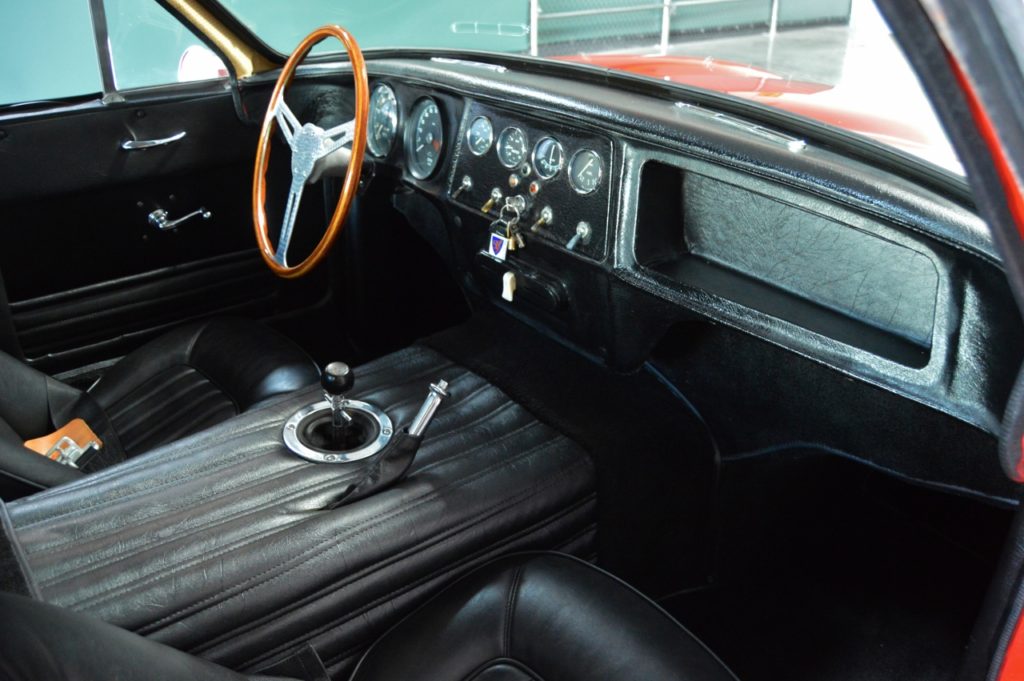 Our example's 260ci has remained relatively faithful to its original configuration in 1965 including its engine placard. However, an Edelbrock Streetmaster intake, upgraded radiator fans, and an MSD ignition pack were installed to improve reliability. Decoratively the valve covers were initially chrome, but aluminum "Cobra" embossed covers have supplanted those. The original chrome set, numerous spare parts, and the authentic ignition system came with the car to keep it complete. Other life-improving introductions included a Jaguar differential, an overflow bottle, and an aluminum fuel cell that, opposed to the original unit, was resolutely less inclined to leak. A succinct, Toploader four-speed transmission transmits the motors puissant effort to the rear wheels.

Comparatively speaking the Cobra (even the authentic examples) featured consistently superior build quality with predictable performance. Driving a Griffith, with their 1900-lb curb weight, super-short wheelbase, and approximately 200 horsepower more closely resemble a contractual commitment to dance with the devil. The chassis is vehemently rigid, and every engine revolution can be felt throughout the cabin. Piloting the #002 Griffith is a visceral, full-body experience coupled with borderline unparalleled exclusivity. Although the Cobra is not undeserving of its claims to fame, the Series 200 – especially that exceptionally unique first example – is a sixties sports car that begets engaging conversation at car meets instead of kit car contempt.