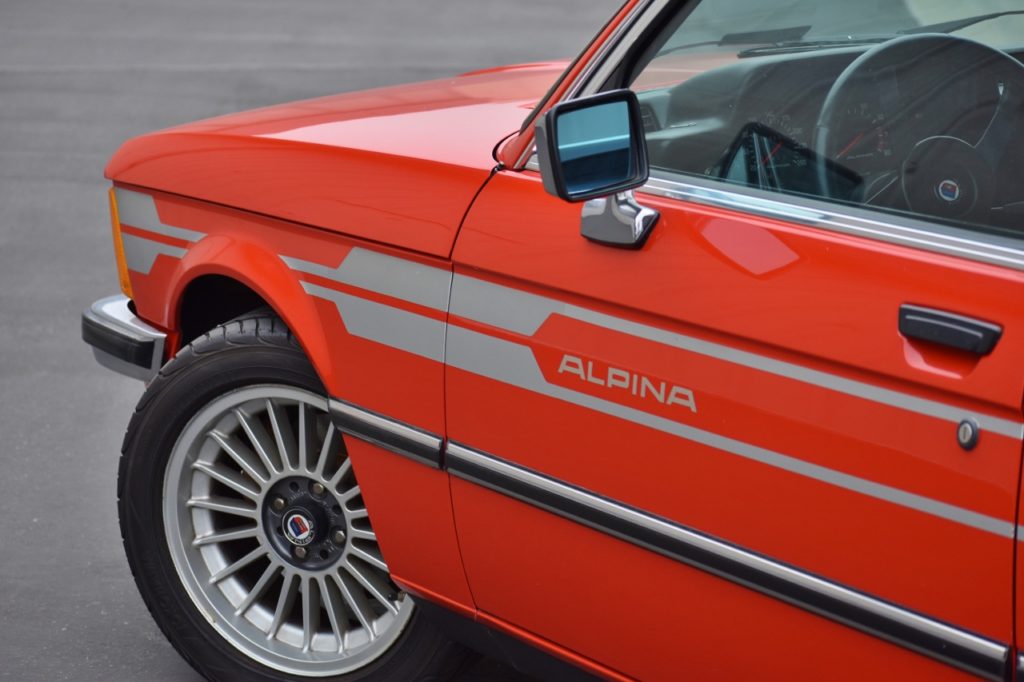 A mere five hundred and thirty-three Alpina B6 came out of Germany during the six-year run (1975 to 1983) of the E21 3 series. Finished in non-other than Iberian Red, this little number happens to be one of the first 100 made (62/533). Streaking down the sides are silver Alpina graphics perfectly highlighting the larger-than-standard front air dam and finishing nicely into a subdued Zender rubber trunk spoiler that works to balance out the ground effects package. A recent dent removal service has helped pull out imperfections in the paneling due to regular road use, and at the same time, a small rust spot was resolved. Staying true to its German conception, this B6 sports European market front and rear bumpers, yellow high beam lights, and era-correct chrome door mirrors.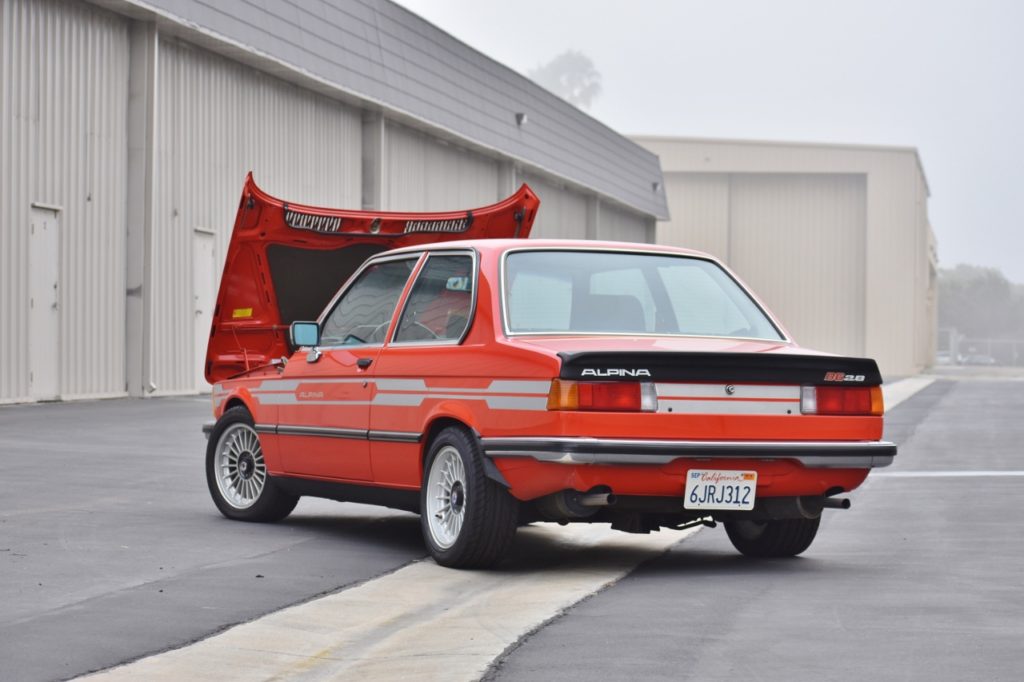 Concealed inside, are two genuine Alpina bucket seats that have the same design colors and striping but are different seat models. In between, an authentic Alpina wooden shift knob controls the throws sent down to the 5-speed transmission. Moreover, it conveys additional allure as to the exclusivity of the unique BMW inside the cabin. An Alpina branded cover plate blocks off the radio's head unit receiving port, but the original Blaupunkt Frankfurt stereo is included in the purchase. Controlling the cornering is a beautiful blue and red stitched MOMO steering wheel with the Alpina badge embedded in the center, and Alpina is etched into the upper right spoke's metal. A few other touches, such as famous racer Hans Stuck's signature on the top of a sun visor plus aftermarket VDO auxiliary gauges are welcome touches to such a sporty BMW.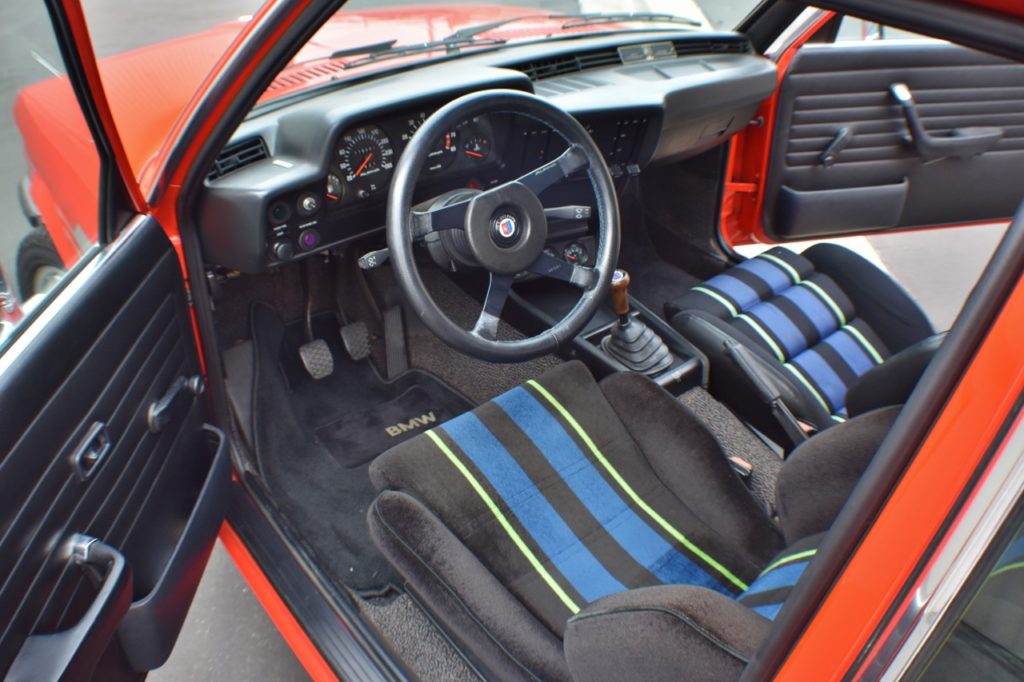 Motivation happens from a straight-six motor that was initially taken by Alpina in 1979 and overhauled to a displacement of 2.8-liters. Currently on the clock is 118,000 kilometers, but the engine went into the operating room for a rebuild only 8,000 kilometers ago – so everything is fresh and tight. Included in that rebuild were new Alpina forged pistons and rings, balancing of the rotational engine assembly, and machining of the cylinder head. During this time the manual transmission also went under the knife to have a new clutch and gear synchro installed. After the rebuild, the brakes were bled with new fluid in the lines to make sure that the engine power being put down could quickly be quenched. With new Yokohama tires, a clean bill of health from the state of California, and even some era-specific magazine documentation this B6 is ready to head out to all of the local car meets and catch wild attention.