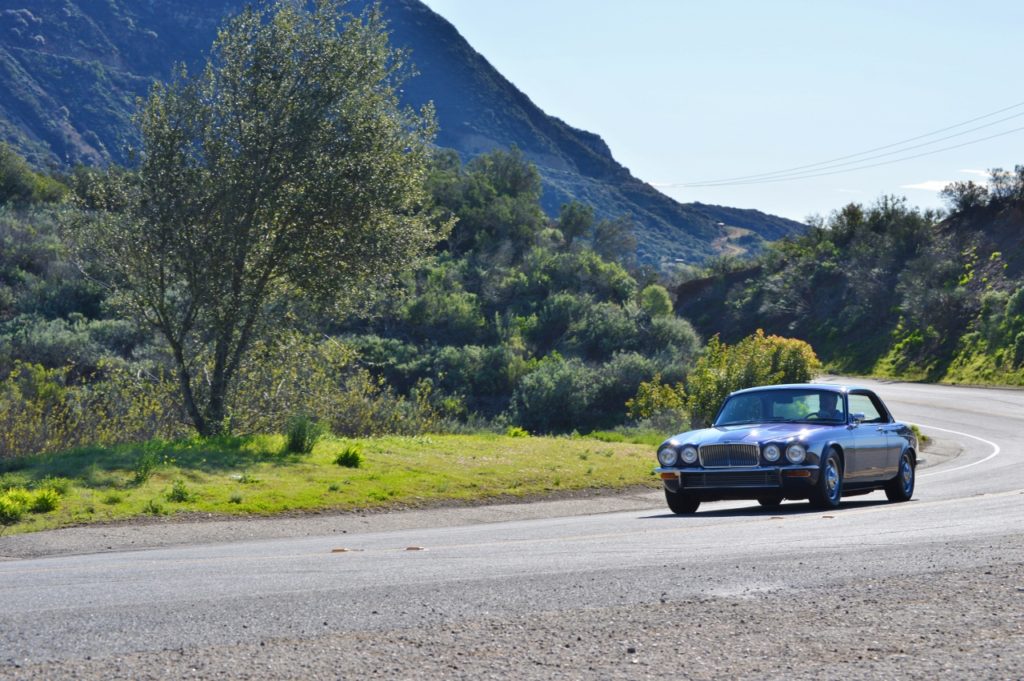 The inherent madness of an engine swap, especially when upgrading in power, is only surpassed in specialty when a block from an entirely different manufacturer is used. With the changeover comes vast amounts of difficulties due to packaging constraints, electrical gremlins, reliability, and parts compatibility. Frankly, the partnership obstacles are intimidating and almost always financially bloodthirsty; even more so when interior and exterior improvements are to be completed.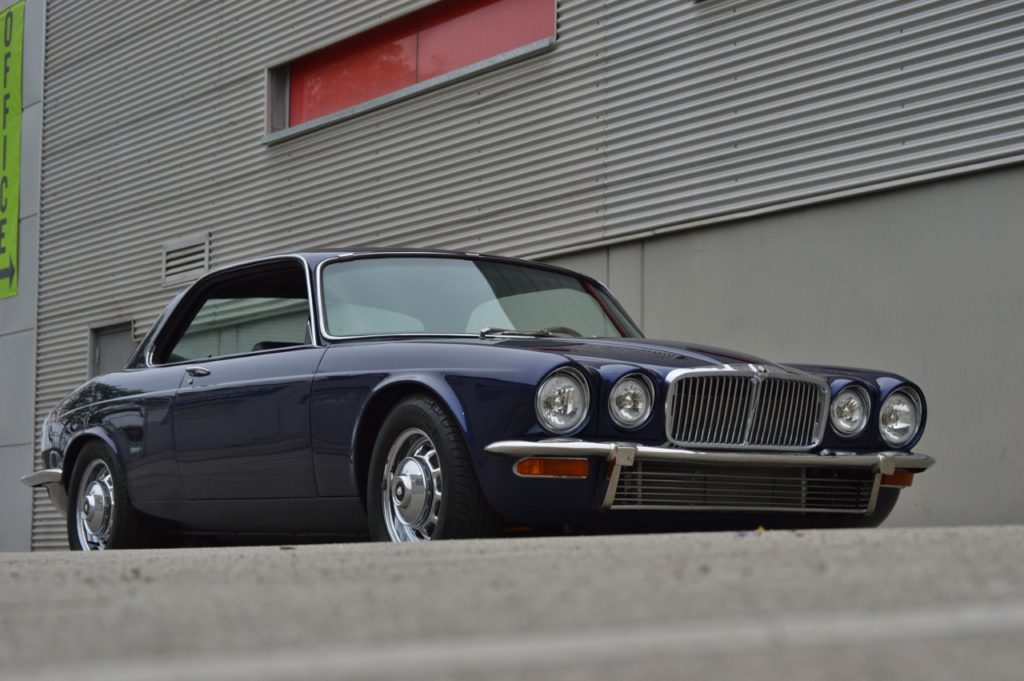 Those realities are what makes a well-executed conversion so prizeworthy and deserving of notoriety. In 2017, we had the privilege of purveying a genuinely magnificent specimen of just such an operation. The final result was a beautiful balance of reliably potent power and finely blended interior and exterior finishes.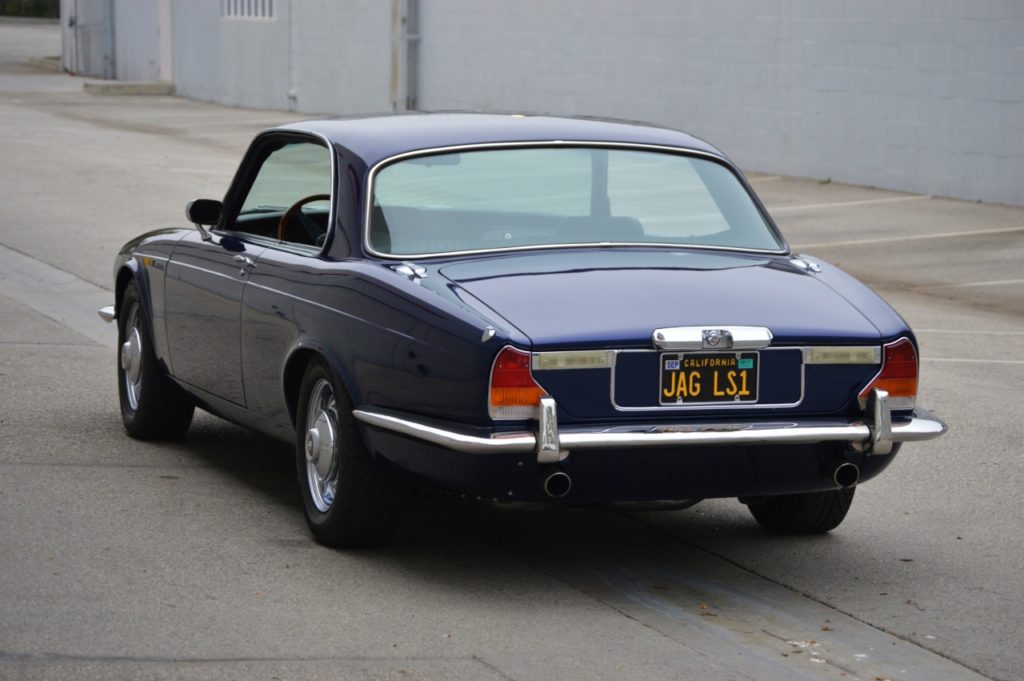 Initially undertaken by a premier body shop in Los Angeles, the work began with a 1975 Jaguar XJ Coupe and a salvage title F-body Trans Am. The concept was to perform a transplant operation of the donor Trans Am's V8 engine, transmission, and electrical harnessing to the Jaguar body, then enhance the XJ with a custom interior, exterior, and suspension. The object of this project was to generate awareness of the shop by showcasing their meticulous precision with aesthetic details and mechanical competency. At completion, more than one thousand labor hours had been devoted to the venture, and a Jalopnik article covering the story was published online.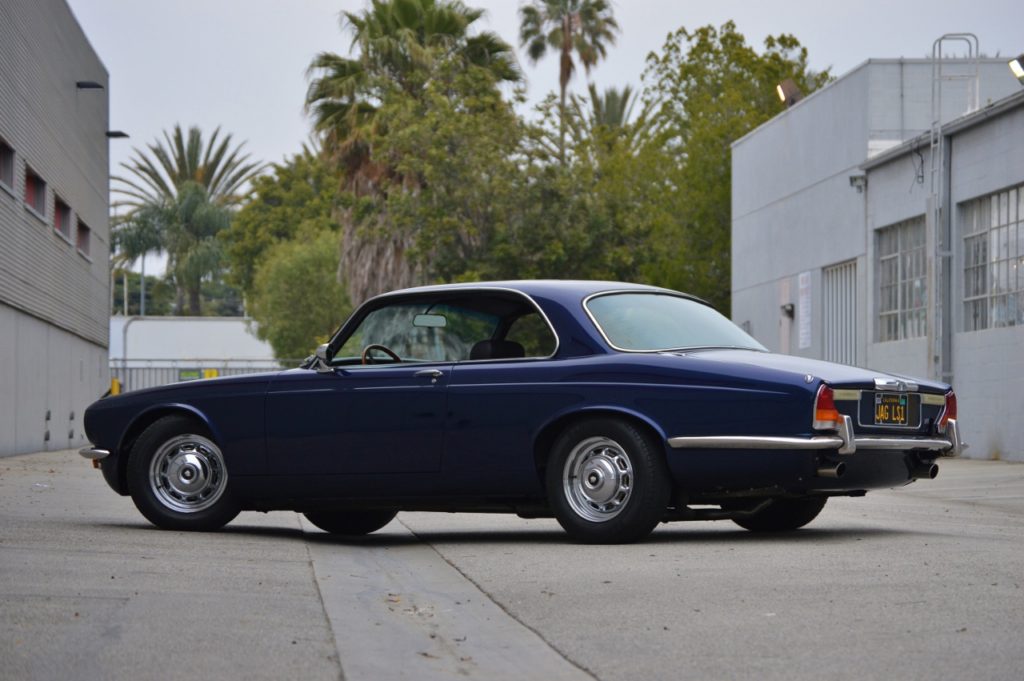 Beginning with the XJ, the shop stripped the entire body down to the bare metal. Afterward, seam welding was performed on the engine bay to strengthen it for its new heart. Lapis Blue Metallic paint, a Porsche color, was chosen for the exterior. The brightwork was polished, and a European-model stainless front bumper with a lower grille replaced the original version. Meanwhile, 7-inch Euro outer headlights and Halo HD lights with a Series 3 power antenna were handsomely incorporated aftermarket modifications.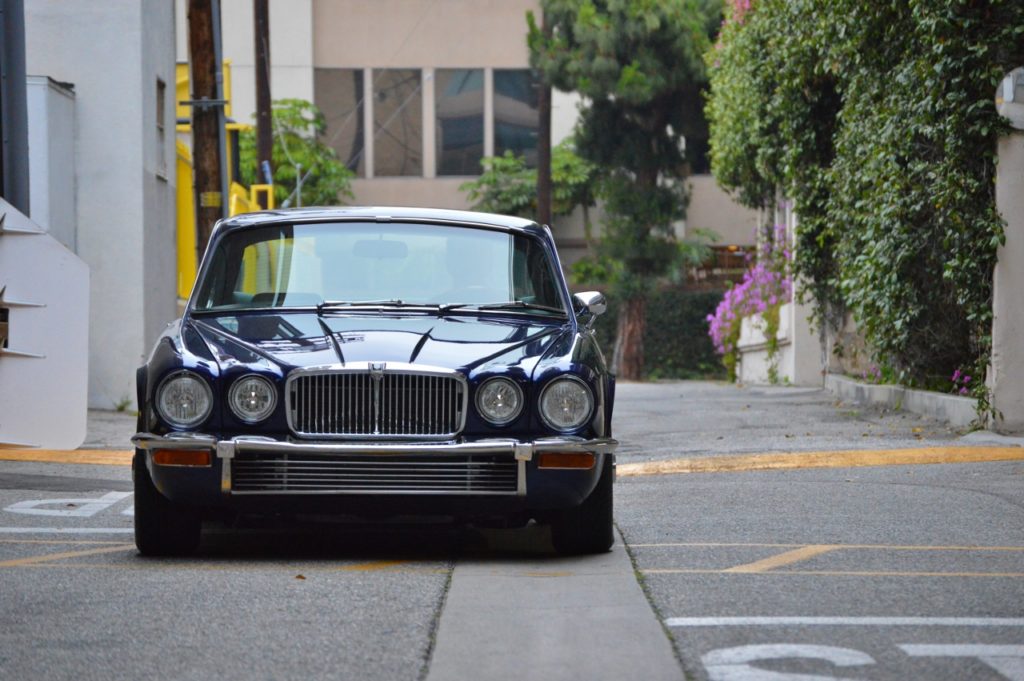 While the factory-supplied suspension of the original XJ graciously gifted passengers a calm and comfortable ride, the radically new XJ, though, required an athletically adroit arrangement. A Series 3 Jaguar crossmember and suspension setup were selected for the front. Every bushing, bearing, mount, and ball joint was replaced with fresh pieces after being sandblasted and painted with Glasurit semi-gloss. From there, Bilstein shock absorbers with Kings Springs were added, and outboard brakes were taken from an XJS.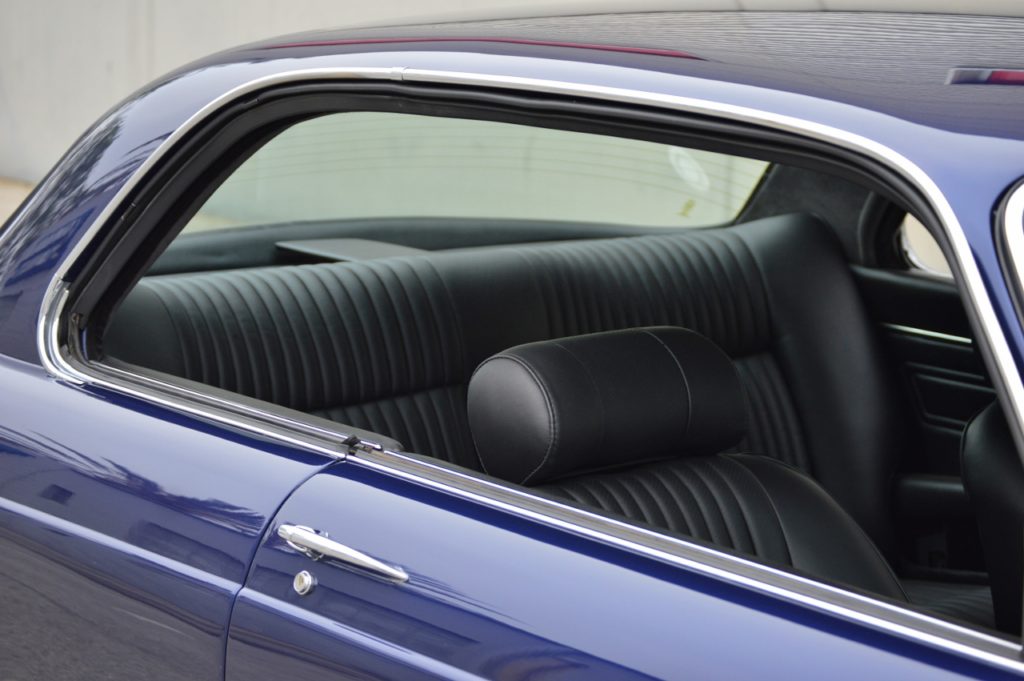 To cope with the new powerplant, the rear axle from a 1995 XJS was selected for its 3.55 final drive ratio. Then this was intensified with a limited slip differential and a finned aluminum housing for better heat dissipation. Supplying the driver with higher response and precision of this power was a new, faster ratio power steering rack.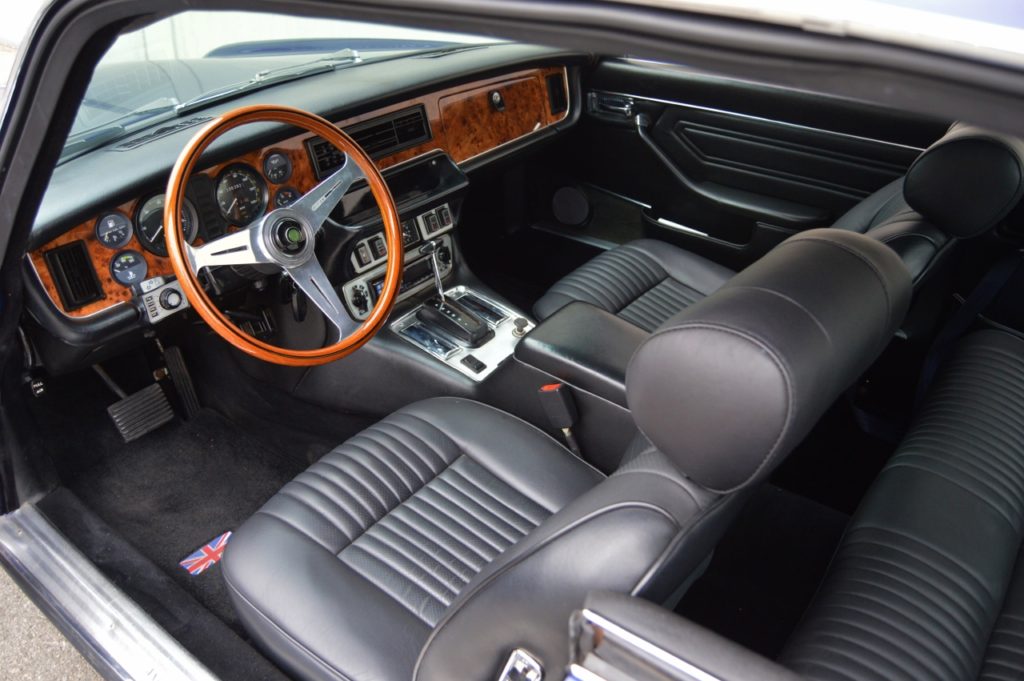 While a stunning exterior and sublime suspension work their individual magic, the interior needed to feel elegantly upscale – commensurate with Jaguar's luxurious reputation. Foremost, Dynamat sound deadening was layered on to the bare metal interior paneling, helping to keep conversations civil. Then the original plush seats were all reupholstered in fine Connolly leather. The leather was then swathed atop the rear shelf and trimmed throughout the cabin. Above, black Alcantara fabric adorns the roof. Concurrently, sumptuous Wilton carpeting now fills the footwells, and an embroidered Union Jack flag adds a splash of color up front.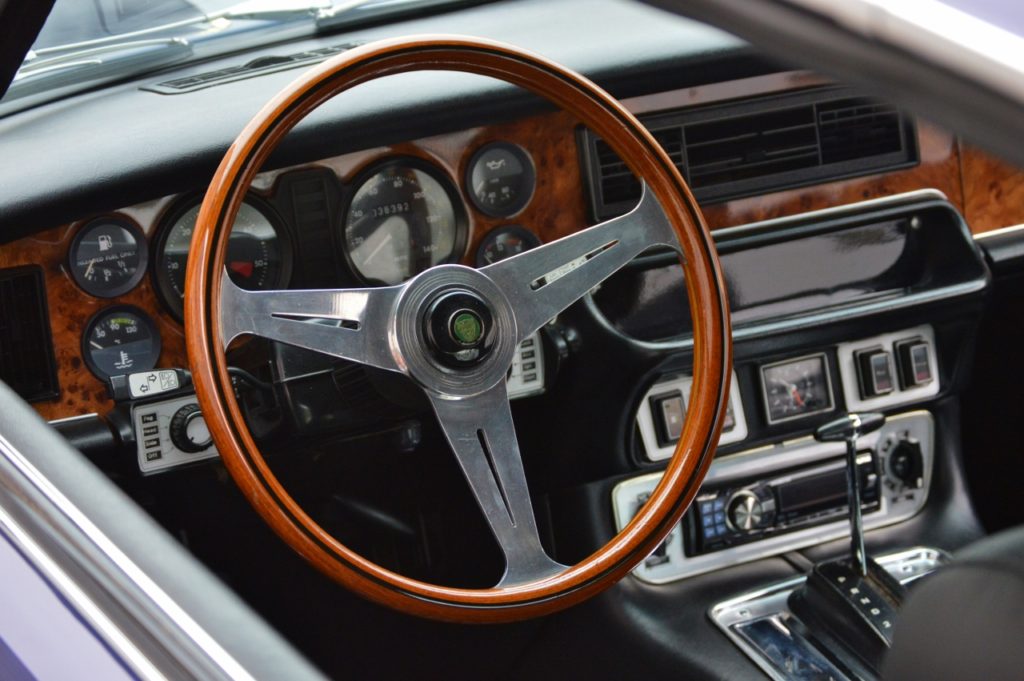 The dashboard is framed in leather, and Madera Concepts installed new wood veneers across the face. A sporty metal spoked with wood-rimmed Nardi steering wheel invokes the spirit of this project. Beyond, the original Jaguar instruments remain installed but have been adapted to the new engine and transmission electronics. Furthermore, the Trans Am's automatic transmission has been fitted to the stock XJ T-handle shifter. On the odometer is 36,000 miles and this is said to be an accurate reflection of the chassis mileage.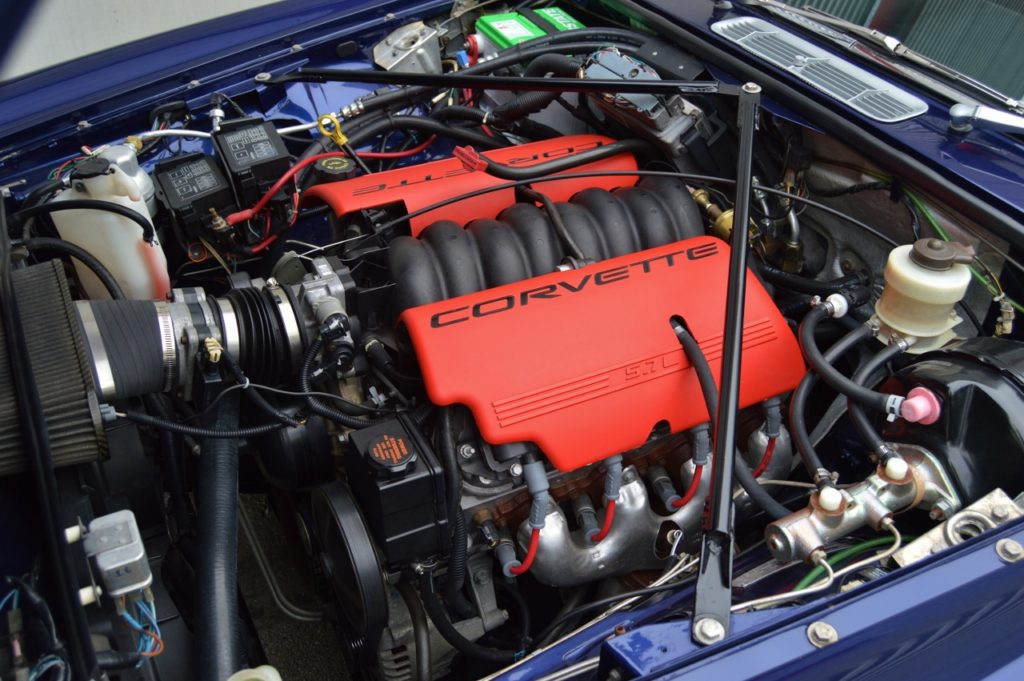 Comprising the heart and soul of this transformation is an LS1 engine. From the factory, the 5.7-liter LS1 touted an impressive 305 horsepower with an approximately equal amount of torque. As mentioned, the motor and transmission were donated from a Trans Am that had been written off at 40,000 miles. The shop owner elected to use this engine in lieu of a crate motor for a more authentic result. Also adopted were the radiator, dual radiator fans, A/C condenser, ECU, fuse box, and updated LS3 exhaust manifolds. The XJ's unique twin fuel reservoirs remain attached.

Perfectly illustrating the absolute success of this endeavor was that after a week on auction, our Jaguar sold for an incredible $103,000 plus fees! The finished XJ encompassed everything a profoundly special build of this caliber should: a high-quality, sexy exterior; finely appointed interior; and a capable suspension to handle an exciting engine. Overall, the shop's efforts expertly reflect the importance of addressing details and ensuring that the mechanical interworkings perform harmoniously because when they do the outcome is extraordinary.