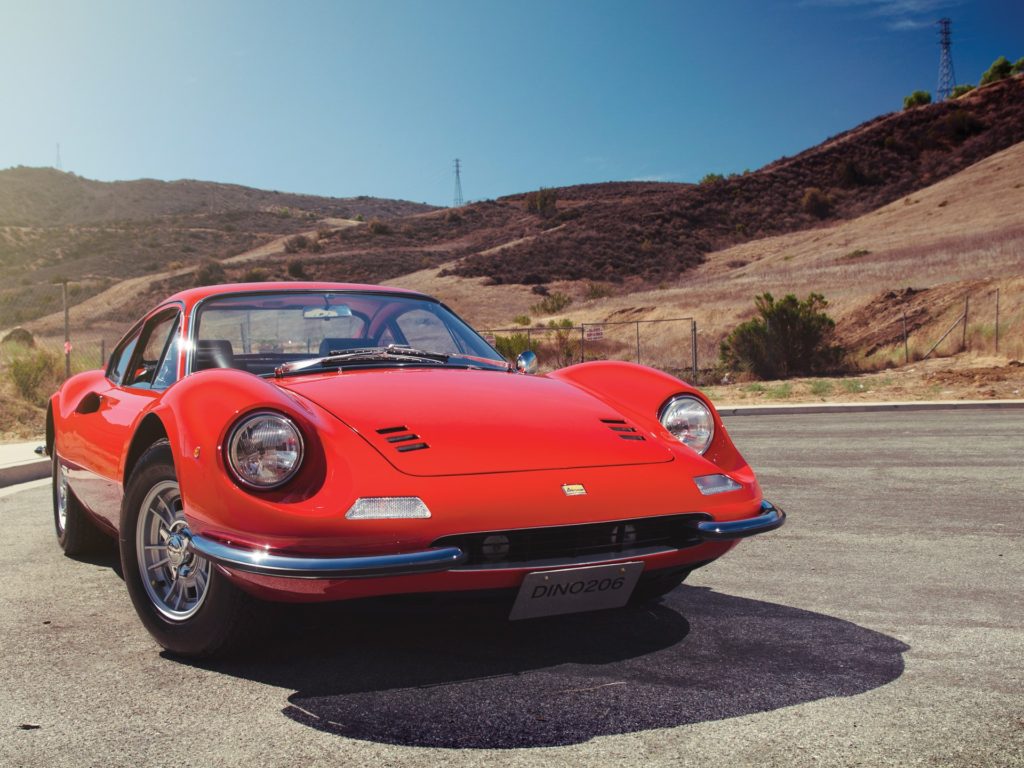 Ferrari needs no introduction to establish their commitment to performance perfection – the name is mythical among the automotive industry. That is why it is comically ironic that what is now considered the 'ideal' sports car engine arrangement, mid-mounted, was initially met with harsh resistance by company founder, Enzo Ferrari. So fierce was his opposition that he chose to build a sub-brand named after his son, Dino, to trial test the capabilities of this design rather than risk his namesake. Little did he know that this decision would ultimately become the forerunner for how his cars were seen and performance developed.

The coming of age of this decision requires us to rewind a bit, though. In the racing world, 1967 brought about a dramatic change in regulations for teams competing in Formula 2. Like its motorsport cousin the World Sports Car Championship, Formula 2 now required entries to use motors directly derived from a production counterpart. This alteration in legislation was problematic for a company the size of Ferrari, as their vehicle output was already limited – given the hand-crafted design of each car.

After deliberating with their Turin-based principality, Fiat, Ferrari had a solution for their problem. Fiat would produce a V6 motor with designs similar to those that Enzo's son, Dino, had been working on (before his death) and supply them to Ferrari for use in a new model. However, each model, regardless of Turin or Maranello construction, would be branded as a Dino. But, what initially seems like an homage to his son, and to the 1950 Vee engine designed racing cars, was really a false-flag operation. In truth, the scheme was aimed at masking Enzo's concerns about publically sold mid-engined vehicles.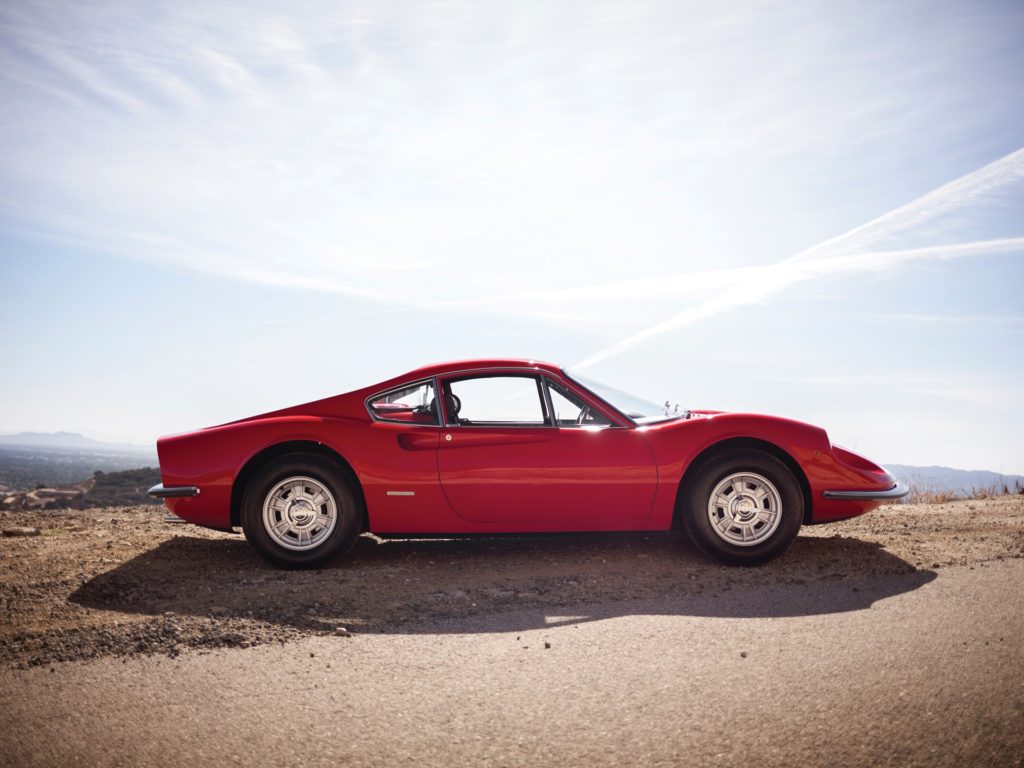 Until the Dino, all production Ferrari's sold the public had been safer, front-engine design. Although not inclusive, even the majority of their racing cars possessed the same configuration. While modern mid-engined cars are endowed with well-balanced handling at the limits, in the early years of development they were prone to becoming suddenly erratic at the boundaries of performance, especially when mated to high-performance motors.

Enzo, an avid motorsport fan, knew this risk and was intimated by the prospect of having his company's name attached to a car that could be a deathtrap. His fear was not undeserved either because until this situation arose few mid-engined production cars had sold to the public. So, there was very little information to go on regarding public perception and capability. Ferrari knew they needed to be cautious with such a large gamble with their namesake.

Nevertheless, a decision had to be made about Formula 2. With the provocation of his designers, they developed a solution to the possibility of a publicity nightmare, and the Dino sub-brand was conceived. Ushering in a new era of sports car styling and design, especially for Ferrari.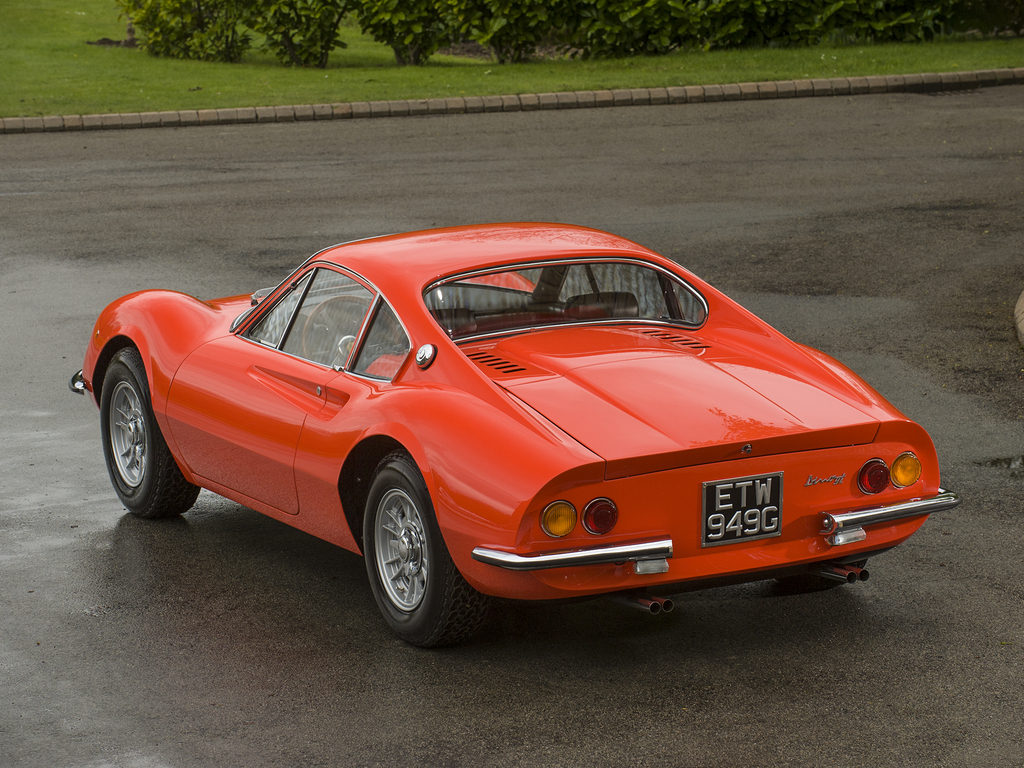 Along with the engine layout trial, the intent of the Dino brand was to provide an opportunity to future Ferrari clientele. Buyers could now afford to purchase Ferrari engineering and Pininfarina design at an affordable entry point. With the current Ferrari lineup well-exceeding most sports cars of the era, it was a wise decision for brand building. The first Dino, the 206 GT, was to be the direct competitor to Porsche's new sports car, the 911. Though still fledgling the 911 represented the best in affordable European sports cars at the time, making it the perfect market competitor.

The first concept was penned by Sergio Pininfarina and was prominently displayed at the Paris Motor Show in 1965. His drawing illustrated a rakish, mid-engined concept car referred to as the 'Dino 206 GT Speciale'. The design study borrowed heavily from racing models, mainly pulling cues from the Ferrari 412P and 330 P4 Le Mans cars. Some of the cues borrowed were enclosed headlights, a low sloping hood, and an aerodynamically integrated Kamm tail. All of these endowed the prototype (shown at the Turin Motor Show in 1966) with some of the sultry stylings that the production car would inherit.

With the styling finalized in 1967, the Dino was available for purchase the following year. The 206 GT came standard with a transversely mounted 2.0-liter V6, which is where the 206 namesake was derived. Although Ferrari designers would go out of their way to make it clear that it was no Ferrari, so far as to redesign chassis numbers specifically for Dino's, the Dino inherited a lot of their technology.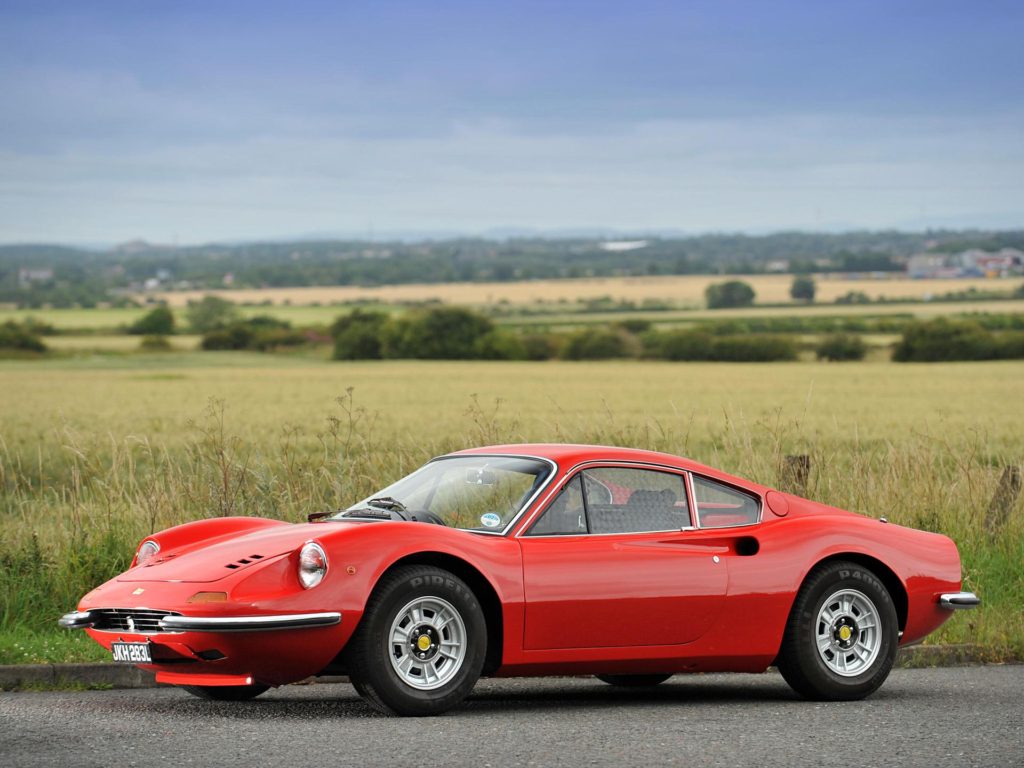 Ferrari used longitudinal primary tubing and cross tubing to support and brace their road car chassis, and the 2,280mm Dino platform was no different. This lightweight, yet durable design aided the 206 GT greatly in handling and rigidity. Other trickle-down tech included ventilated disc brakes, coil springs, independent suspension geometry, hydraulic shock absorbers, and front and rear anti-sway bars.

Even with all of that technology, the power plant was far more spectacular. The 2.0-liter motor cranked out a respectable 180 horsepower into the 5-speed transmission, which was good enough for a top speed of 146 mph (235 km/h)! However, this motor only lasted for one year and was quickly (1969) replaced by a larger 2.4 liter V6. This displacement increase also brought about a nomenclature shift to the 246 GT.

Although almost identical in every way to the 206 GT, the best way (and one of the few ways) to distinguish them is by a body-colored filler door on the driver side C-pillar that replaced the 206 GT's chrome cap. More importantly, that displacement bump, pushed the power up a good 15 horsepower, now at 195, in European specifications. While not too far off from what the Porsche 911S was making, the Dino, with better aerodynamics, proved to be the faster car and was only marginally more expensive – Ferrari was pleased. Moreover, he was pleased because by the end of the six-year production stint the Dino had proven to be a huge, and safe, sales success.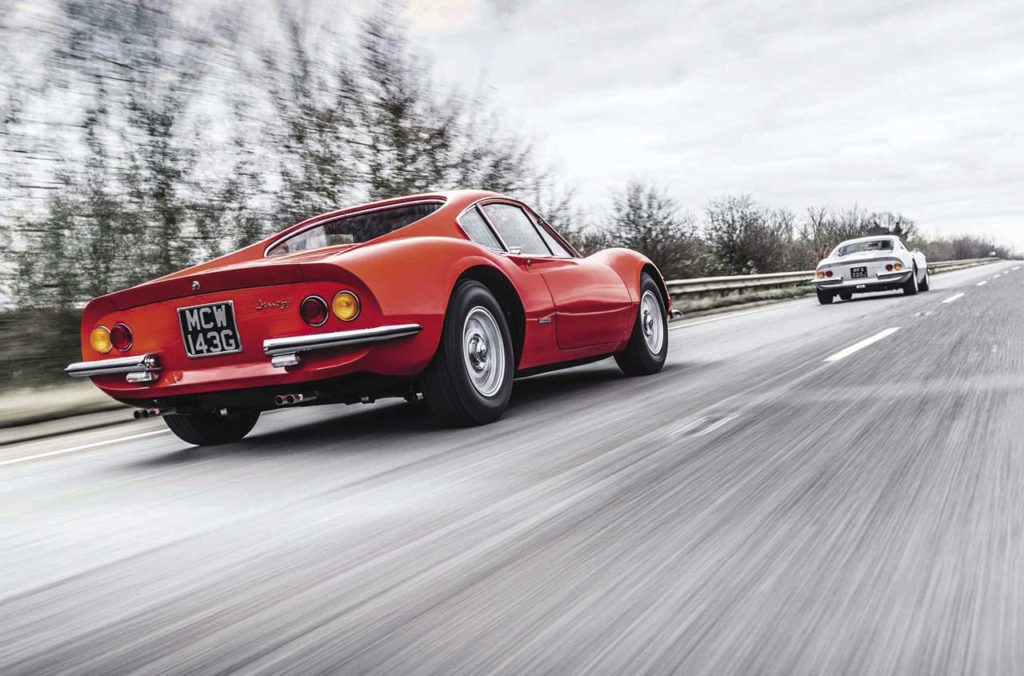 There should be remarkable consideration given to the Dino because the marketing behind the car served its purpose to differentiate it from true Ferrari's when new. Now, the Dino is one of the most highly prized and beautifully crafted "Ferrari" to ever be produced. With distinct lineage, excellent performance, and stunning looks the car that Enzo feared would destroy his business now trades at higher values than some authentic prancing ponies themselves.

Was it sheepish for Ferrari to wade into new engineering waters by building a whole new sub-brand? Not entirely, but it does make the hindsight of their current-day lineup seem ironic. Regardless, the 206 is responsible for shaping not just the Ferrari brand into the powerhouse they are today but also revolutionizing the supercar industry with which Ferrari has long been associated. To that, we owe the 206 GT and the men who pressured Enzo Ferrari into building it a solemn salute.
Christopher Fussner is the Editor-in-Chief here at WOB Cars and MotoringHistory.com. He writes at his home in Los Angeles, manages a car collection, has a genuine passion for cars and racing, a love of Star Wars, and his favorite dinosaur is Carnotaurus. Did we just become best friends?